Free Internship Resume Sample with Instructions for Customization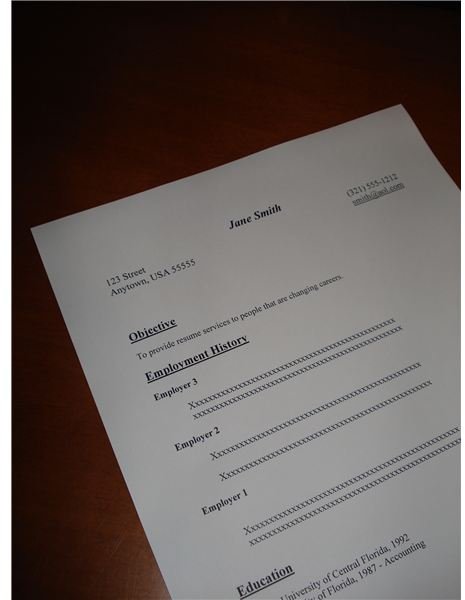 The Internship Resume is Important!
An internship is a unique opportunity to gain experience in a field of interest without committing to long-term employment. Some of the areas that offer this form of employment include accounting, human resources and music production. The intern gains a valuable reference and work history to use in a future job hunt. Employers benefit from the arrangement because they get to try out and train someone they may want to hire permanently down the road. Interns are usually highly motivated and can be a very cost-effective work force strategy. To increase the odds of securing a highly coveted internship, create a resume that provides key information and stands out.
Don't assume that the resume doesn't really matter since you are just seeking an internship and don't have any experience. The resume developed for this purpose will include information not normally presented on a standard resume, such as important high school experiences. More weight may be provided to relevant skills and activities. In addition, it still needs the "wow" factor so it will be noticed. Download the Internship Resume Sample located in the Bright Hub Media Gallery and review the guidance below to customize it for your unique situation. The sample relates to an accounting internship but is easily adapted to other industries.
As with any resume, order the key sections of the resume discussed below to present your background and qualifications in the best light. If your education is your biggest asset, start with that information. Have you interned in the same area before? If so, showcase your experience first. Downplay or exclude information that is not helpful, such as a grade point average or extra-curricular activities that are not related to the work you will do.
Header and General Presentation
Your resume is often the first or only chance to make an impression. If the hiring manager is faced with a pile of resumes, then it will be easy to fall in the discard pile if your presentation is poor. To that end, make sure you do the really easy things:
Use quality paper
Check and double check for misspellings
Include an impressive header with contact information.
The internship resume sample available for download includes white space and has a consistent presentation of headers and bullet points. If a different template is used, make sure it is visually appealing.
Objective or Goal
There's a good chance you will prepare multiple resumes if you are applying for several internships. With that in mind, look to the information about the internship to tailor the objective or goal. Instead of focusing on what you will get out of the relationship, word the objective to show how the employer will benefit. Note that some experts suggest that this statement is optional. To the extent that your resume includes a short, focused objective, your resume is more likely to grab the attention of the hiring manager.
Education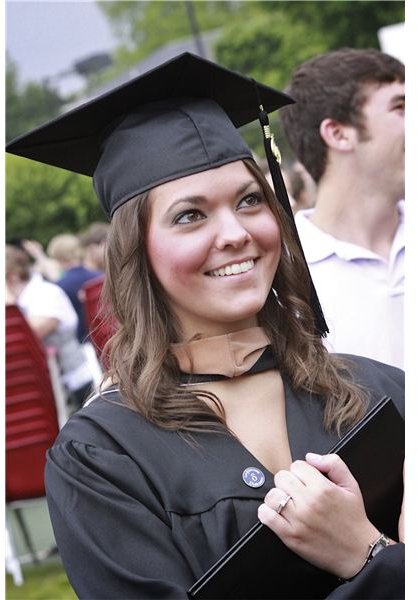 Typically, education information is presented near the bottom of a standard resume. In the case of an internship resume, it is generally positioned at the top. Include any specifics that make you shine, such as grade point average (GPA), relevant courses or special projects. If your GPA is low, then leave it out. Another difference from a traditional resume is that high school information is appropriate if some courses of study are pertinent to the internship, such as a technical class. Other significant high school accomplishments should be reflected in the Honors and Awards section.
Honors and Awards
List honors and awards received. Include high school accomplishments if they are significant or relate specifically to the internship area. If you only have one thing to mention, then combine it with Activities and/or Skills at the end of the resume.
Experience
Use a chronological format to present your work history starting with your most recent job. The exception to this order is when an older work experience is most relevant. In this case, consider dividing the experience section into two parts: Relevant Experience and Other Experience.
Identify the employer, location, dates of employment, job title, and description. It is not necessary to list every job you have ever held. However, establishing a strong work ethic by including summer employment, as was done in the internship resume sample, is appropriate. Do you have volunteer experience that is significant or relevant to the position? If so, include it here. Use action verbs to begin the job description. Be concise and try to show how you contributed to the overall success of the company.
Activities
Include activities that show a strong work ethic or are related to the internship desired in this section. Several key activities will be more dramatic than a laundry list of every club you ever joined. If you participate in an activity that consumes a lot of time, like a sport, drama club or musical ensemble, then mention it. It will help explain how you spend your time if you have limited work experience. In the internship resume sample provided, Activities and Skills have been combined since only one skill was relevant.
Skills
This is another opportunity to showcase skills the employer may need. List any skills that would be relevant to the internship in this section. Consider computer skills, foreign language proficiency and any technical ability.
References
If desired, include a statement that references are available upon request. Alternatively, leave this statement off entirely. Do prepare a reference list with three to five names to provide at the interview.
Finishing Touches and Next Steps
Once you have polished your resume, use the customary job-search letters to show your professionalism. Send the internship resume with a cover letter. If you don't receive a response after your submission, consider sending a resume follow-up letter. If you are lucky enough to have an interview, make sure you send an interview follow-up letter.
Now that you have gone through the process of preparing a resume for an internship, consider the gaps and weaknesses you struggled with and set up a plan to shore up those areas. The internship resume will be the starting point for a standard resume when you look for a full-time job!
Example used for this article: Internship Resume Sample
Image Credit: https://www.sxc.hu/browse.phtml?f=download&id=1195980
Reference: Whitcomb, Susan Britton. Resume Magic, 4th Ed: Trade Secrets of a Professional Resume Writer. 4 ed. Indianapolois: Jist Works, 2010. Print.