Setting Career Goals: 5 Tips for Choosing and Getting Ahead in a Career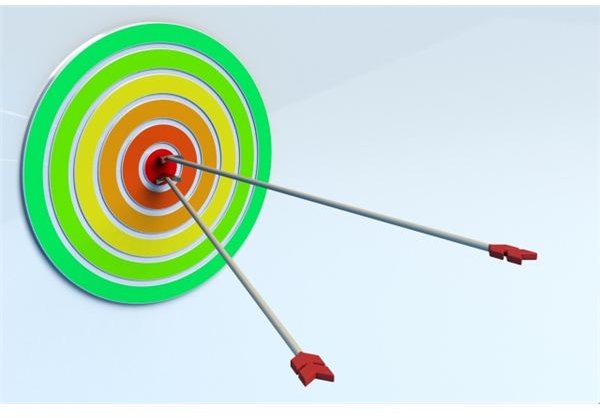 An integral part of career planning and development is setting career goals. Goals help to define a way forward that is not only easy to follow but also easy to measure performance. This means that setting career goals is a method of charting your future. The following are a few tips that can help you to not only find the career that is perfect for you, but also to help you to progress in that career as well.
Choose Your Career Wisely
Before you get started in your career you must first make it a priority to choose a career path that suits your skills and your personality. When you keep in mind the kind of things you like to do you are better able to narrow down the careers that may be a match for you. You should not choose a career based solely on the potential to make money. Although finances are certainly a consideration, this aspect should not be allowed to take over the entire picture or you could end up pursuing a career that makes you miserable.
Know What is Standard for Your Career
Another way to set goals is to meausre them against a standard. Every career has industry standards in education and even in the type of skill strengths that are desirable. When you understand what is expected of you because of your career you can use this to plan your way forward. For instance, if you would like to be promoted within your field you may find out that jobs above your level all require a masters degree, in which case this can become a priority.
Never Stop Learning
One important thing to remember is that you should never stop learning. This does not necessarily refer to academic training but to increasing and expanding your knowledge base in general. You can learn in several different ways, from reading niche journals and magazines, to taking company-sponsored training in different skills.
Seek Out a Career Mentor
A mentor can act as your guide and facilitator and should ideally be in the field for a few years longer than yourself. This person can give you advice on which skills to sharpen and can generally help you to set your career goals in the future.
Reach for Opportunities to Develop New Skills
Opportunity comes in many different forms and unfortunately it is not always immediately recognizable. A chance to learn a new skill and improve your marketability may require you to volunteer for a project or additional responsibility that does not come with an increase in your pay or even immediate credit for a job well done. You usually need to seek out the opportunities to improve your overall package because they may not always present themselves at your feet. Volunteering and keeping your eyes and ears open helps to make sure you don't miss an excellent opportunity to achieve your goals.
Image: graur razvan ionut / FreeDigitalPhotos.net