Best Careers for the Future: 5 Industries With Maximum Growth Potential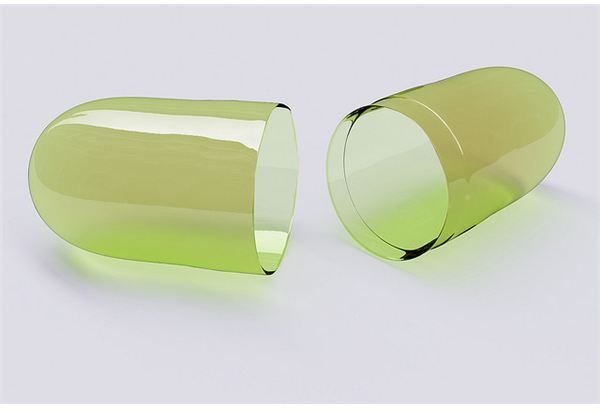 Health Care
The aging baby boomers, the influx of immigrants, and healthcare reforms bringing the uninsured into healthcare place healthcare as the the best career for the future.
Top career jobs in healthcare, offering maximum growth potential include:
physicians and surgeons, with job openings expected to grow by about 21 percent
registered nurses, with demand in coming years an estimated one million, a rise of about 22 percent
aides, orderlies, and home health care assistants, with one of the fastest job openings growth rate of about 50 percent
physical therapist assistants, responsible for developing treatment plans and documentation, with job openings growth rate of about 27 percent
skin care specialists, with job openings growth rate of about 37 percent
medical assistants, with job opening growth rate of about 34 percent
dental hygiene degree specialists, with job openings growth rate of about 35 percent.
veterinary technicians who perform medical tests, prepare vaccines, and take blood samples, with job openings growth rate of about 35 percent.
fitness trainers and wellness coaches, with demand expected to grow by about 76 percent
The demand for patient advocates, medical writers, healthcare informatics specialists are also on the rise. Implementing remote diagnosis and paperless medical records will increase demand for informatics specialists in a big way.
Image Credit: flickr.com/Brooks Elliott
Biomedical Engineering
With how biomedical engineering saves lives, applications such as tissue engineering, genetic engineering, and neural engineering have the potential to create jobs in the scale information technology did in the 1980s and 1990s. Biomedical engineering ranks amongst the best career fields in the coming decade, with an expected 72 percent growth rate in job opportunities.
Stem cell and other research have brought down the cost of sequencing a person's genome from $1 million to $5,000, with a further reduction to $1000 possible in the coming years. This has the potential to accelerate medical discoveries and provide gene therapy solutions to diseases such as diabetes, cancer, heart disease, Alzheimer's, and many other conditions. This offers several new opportunities for computational biologists, behavioral geneticists and other specialists.
Information Technology
Information technology still ranks among the best careers for the future.
Technology has already entrenched itself in many areas, and the widespread development and spread of technology such as mobile computing and increased internet speeds in the coming years provide maximum prospects for new jobs.
The specific information technology jobs expected to grow most include:
data communications analysts and network systems administrators, to establish and maintain the increased connectivity. These professions have an expected growth rate of 53.6 percent in the coming decade
technical support specialists. More and more people relying on technology increases job prospects for this profession by 45 percent
data mining that provides businesses with high quality data regarding customer behavior
simulation development, providing solutions such as live simulations for virtual treatment of patients, gaming, training, conferences, and others
systems security specialists and computer forensics, with demand increasing with more people committing to personal and financial data online
Green Technology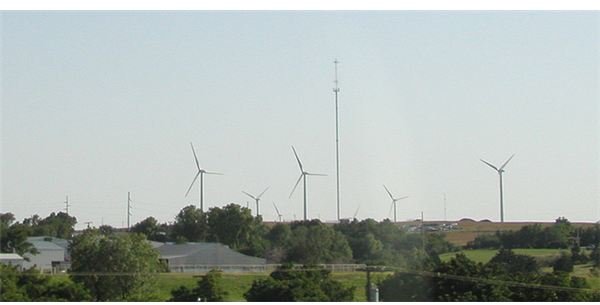 The heightened concerns about global warming, pollution and depletion of natural resources has led to the development of green technology initiatives and green investments. Careers that focus on the environment such as green energy, developing geothermal systems, water supply management, smart grids, bio-fuels, hydrogen-powered vehicles, waste management, recycling and others will continue to witness strong growth in the coming years.
Environmental scientists, researchers, and technicians enjoy much demand, with job opportunities expected to rise by around 30 percent. Other green jobs in maximum demand include:
green energy specialists such as wind energy technicians, solar panel technicians and others
architects and other specialists to construct green compliant buildings
research and development specialists to develop solutions for e-waste recycling
Image Credit: flickr.com/faithx5
Other Careers
While the bulk of high growth jobs lie in harnessing new technology, some traditional jobs are also poised to retain their high demand and remain best careers for the future.
Accounting and Actuarial: Jobs in actuaries have an expected growth rate of 20 percent and jobs for certified public accountants have an expected growth rate of 21 percent. With companies doing away with pension plans, the scope for financial planners and advisers to help employees plan their retirement also increase, and have an expected 41 percent growth rate.
Marketing: The spread of technology and increased competition on a global scale retains the demand for high-level strategic marketing jobs, especially those with exposure to international business.
Education: The U.S. Department of Education estimates a teacher population of about 3.2 million teachers in 95,000 schools, with more than a third of them set to retire in the next decade. This major demographic shift places teaching jobs in much demand in the years ahead. Employment opportunities for college teachers have an expected growth rate of 23 percent, and opportunities for elementary, middle, and high school teachers have estimated grow rates of 18 percent.
Among traditional blue-collar jobs, the Bureau of Labor Statistics places truck drivers as the fastest growing job, with a 13 percent increase in employment in this sector by 2018. This is owing to the increased importance of delivery systems resultant from globalization and outsourcing.
References