Understanding TESL Requirements Required for Teaching English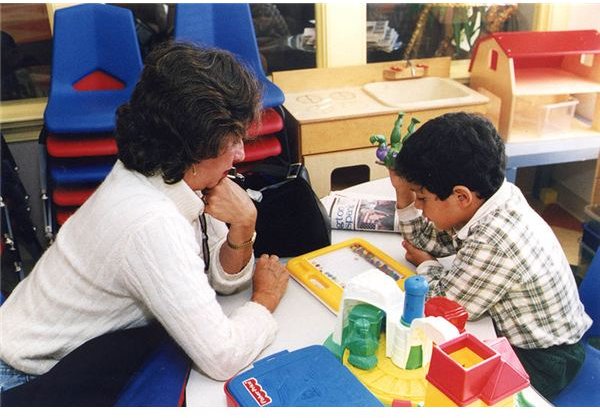 Before You Take a Course
ASK! If you have a company in mind, learn exactly what kind of certification you will need for the particular position you are interested in. Each employer has different TESL requirements for their teachers, including various levels of experience and required education. Always ask what kind of education and background a specific institution you want to work for requires its future teachers to have.
As you read this, there are approximately 1 billion people in the world who are learning English. Many of them may be waiting for a teacher with a TESL (Teacher of English as a Second Language) certificate. Among the requirements are that you be a fluent English speaker and that you have a good understanding of how to teach English to others. Many types of TESL certification courses are available to fit almost every level and type of learner.
Teaching Techniques
Once you become a TESL teacher, keep these tips in mind as you begin teaching:
Keep it real. Use dialogues and role plays that would occur in students' everyday lives.
Use realia, or authentic objects you encounter every day, to explain new terms.
Have students talk to each other as much as possible in class.
Encourage students to discover answers on their own and to self-correct as much as possible.
Incorporate activities that focus on all aspects of learning English: listening, speaking, reading, and writing.
References and Resources
Dave's ESL Café: General Discussion Forum
Online and Training Conference Courses
Online courses give students the option to learn when they want and where they want. Course fees usually are around $300. Search for a course that offers excellent technical and teacher support via e-mail and phone. Talk with other teachers who have completed an online course in forums to learn more about different TESL requirements they have faced as they looked for jobs, and whether their online education met those requirements.
Training conferences are another way to earn your TESL certification. These take place around the country throughout the year, and they offer practical training and a chance to hear feedback on your teaching style and technique from instructors and other TESL students. These courses are often available from companies that also offer online TESL certification.
Complete at least 40 hours of a TESL course. This is often the least amount of training an employer will accept. A 100-hour or more course is preferable.
CELTA
Cambridge University administers the CELTA (Certificate in Teaching English to Speakers of Other Languages), and it is the most widely recognized TESL certificate among employers. Training is only available in CELTA-certified training institutions, and it is not available online.
College Certification Programs
Colleges and universities around the country offer TESL certification courses. These are usually one to two semesters long, and they are more intense than shorter courses. They provide more hands-on practical training as well. U.S. employers of TESL teachers are more likely to accept a certification from a college than from other sources, especially if the applicant has no overseas teaching experience.