How to Plan What to Wear to a Job Interview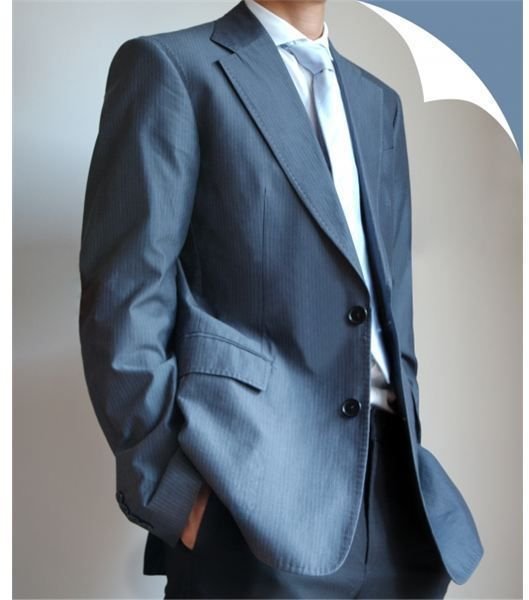 When it comes to what to wear to a job interview there are two major schools of thought. Some people hardly spare a moment on what they will wear and while luck may prevail in some instances, more often than not these folks end up making the wrong impression. Others agonize over their wardrobe choice for their all-important interview and end up wearing something that makes them uncomfortable or something that is inappropriate for the setting. Take a look at these tips to clear up the issue of what to wear to a job interview.
Be Conservative and Modest
This tip can be applied to both men and women. Ladies should beware that they are not coming off as too sexy and a general rule of thumb is; if you have to catch your breath to get into your outfit it's way too tight to wear to an interview. While some men can get a little daring with their ensembles it is always better to err on the side of conservatism and leave the fanciful socks and matching tie for going out with friends.
Observe What Other Employees are Wearing
Another trick to try to figure out what to wear to your interview is to drop by the company to observe how people generally dress. It is a good idea to be a little more formal than those who already work there because you have to remember that you are trying to impress and put your best foot forward. Be careful not to drop by on a casual business day as this could influence your impression of the dress code and cause you to show up looking out-of-place.
Avoid Busy Prints and Attention Grabing Accessories
When you are going to an interview your personality and your answers should steal the show, not your outfit. If your prints and patterns are so busy that the interview panel is having a hard time concentrating then you need to tone it down. Accessories which include jewelry, shoes, handbags or totes and even perfume or cologne should never overpower the room. They should be understated and classic.
Go for Polished and Put-Together
There may be no need to spring for a formal and often expensive business suit, but it helps to take some time when you are choosing separates that match. When in doubt it is always safe to go for something that is polished and put-together. Your outfit should not look like you threw a number of mismatched items together because you will give off the wrong impression. Of course, the old saying preaches not to judge a book by its cover but in the world of work, especially in an interview setting, it is another axiom that comes closer to the truth… namely that the clothes make the man.
Image: graur razvan ionut / FreeDigitalPhotos.net