Using work diary entries for maximum productivity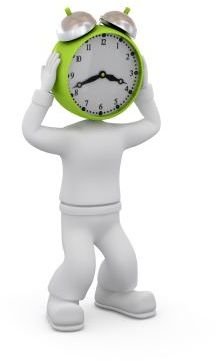 For Daily Productivity
Whether you work in an office or you are self employed, productivity is always a concern. Many people resort to using "to-do" lists, though work diary entries could be more beneficial. Work diary entries in this instance are similar to a to-do list, but rather than listing items in a block, a work diary entry in a fashion that blocks off specific amounts of time for specific tasks can be used.
Work diary entries can be created in a number of ways and should always be done in accordance with your work schedule.
Here are some sample work diary entries that can help you be more productive each day:
8:00 am - 8:30 am - Answering emails, telephone messages and updating status on social networking sites
8:30 am to 9:30 am - Preparation of briefs for 10:00 meeting
9:30 am to 10:00 am - Filing of documents used to prepare briefs
10:00 am to 11:00 am - Meeting on status of project
11:00 am to 11:30 am - Preparing meeting minutes and action items
11:30 am to 12:00 pm - Follow up phone calls on action items from meeting and email reports
12:00 pm to 12:30 pm - Lunch break
12:30 pm to 1:30 pm - Preparation of financial documents for project
1:30 pm to 2:00 pm - Meeting with financial expert to review financial projections on project
2:00 pm to 2:30 pm - Emailing financial projections to project team and follow up calls
2:30 pm to 3:00 pm - Review of incoming mail, answering emails, distribution of materials
3:00 pm to 3:30 pm - Research and write-up of material needed for new project
3:30 pm to 4:00 pm - Meeting with materials coordinator on new project needs
4:00 pm to 4:30 pm - Filing and replacement of all documents used for research
4:30 pm to 5:00 pm - Responding to emails, clearing desk, distributing in-box and out-box materials
As you can see, this provides a distinct structure to your day. Since the time is allocated in 30-minute to 60-minute blocks, there is often time allowed for other interruptions which are unplanned. This type of work diary entry can help keep you focused on the items that allow you to get all your projects under control.
Using a work diary in this manner may allow the most disorganized person to get a good understanding of where he needs to work on his time management skills. For some, this may be important during appraisals (or self appraisals) especially if time management is noted as a skill that needs development.
Image source: istockphoto.com/apcuk
Sample Entries for Billing Purposes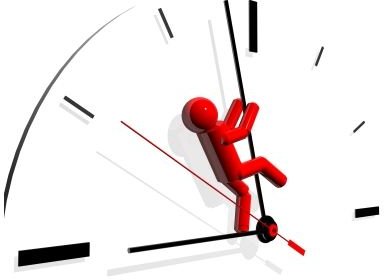 For those who are self employed, they need to track where they are spending their time for billing purposes. In some cases, this type of time tracking is necessary for those who are not self employed as well. Work diary entries can also help the self employed (e.g. freelancers, contractors, etc.) develop better time-management techniques that work for them. When using a work diary for billing purposes, it is necessary to include the name of the client as well as the time spent. In addition, it is helpful to include what tasks were completed during this time. It is not unusual for someone using this form of a work diary to discover how much time they are wasting, and finally be able to stop racing against the clock. Here are some helpful work diary entries that can be used for billing purposes and to help make sure that you are paid properly and that you are using your time as effectively as possible.
8:00 am to 9:00 am (Client name) - Completed review of blog posts for SEO optimization
9:30 am to 10:00 am (Client name) - Posted completed blog posts
10:00 am to 11:00 am (Client name) - Prepared legal article (first draft)
11:30 am to 12:00 pm (Client name) - Completed legal article (final draft)
12:00 pm to 12:30 pm (Client name) - Billing and payments
12:30 pm to 1:30 pm (Client Name) - Social network posting and SEO keywords search
These types of work diary entries quickly allow you to determine where you have taken breaks, what clients should be billed for which hours, and also helps you determine what tasks you have completed. As you can see, there are several gaps in time that could have been billable hours. Tracking work in this manner not only allows for a more comprehensive billing but also allows you to improve your time management skills.
Image purchase: istockphoto.com/hayaship
Summary
Work diary entries can be used in any way that you elect to use them. Whether it is for providing structure to your day or allowing you to enhance your time management skills, these sample work diary entries will help you get on track, provide accurate billing to clients, and let you determine if you are using your time as well as you could.