How to Write a Functional Resume: Learn the Basics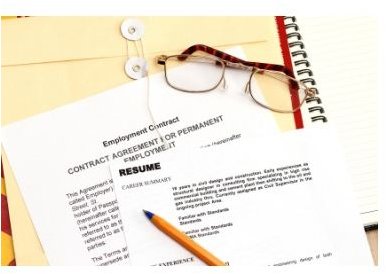 If you are out of work or want a better job, then you should consider learning how to write a functional resume. A functional resume emphasizes your skills rather than your work history. Below is a list of some of the types of job applicants who might be better represented by functional resumes.
College students with very little experience and/or experience not related to the career they wish to pursue.
People who in past jobs throughout their work history have performed very similar functions and does not wish to repeat them over and over in a chronological job listing.
Former members of the military who, upon leaving, are trying to enter a career field that is different from the work they performed in the military.
People who have held a variety of jobs that do not add up to a clear-cut career path.
People who would look overqualified for a particular position if they used a chronological listing of the work history and skills.
Your resume is how you show potential employers that you are worth bringing in for an interview and possibly hiring on, so it is important that you showcase yourself as best as you can. Effective resume writing is not as hard as it seems. Here are a few tips on how to write a functional resume to help get you started.
1. First Step
Make a list of all of the information you will need to create your resume. Every resume should have:
Your name and contact information at the top, in slightly bigger letters than the rest of your resume.
Your qualifications and/or skills.
Any relevant work experiences
Your educational background.
You can also include awards that you have won, volunteer work, interests, and you may want to write something about your goals at the beginning (make sure they apply to the position you are seeking). Be honest and include as many details as possible. Your strongest assets that are the most relevant to your desired position go first.
Image Credit: yourdictionary.com/images/articles/lg/537.Resume.jpg
2. What Should the Resume Look Like?
Some guides on how to write a functional resume will tell you that there is a set format, but there really is not. There are a few standard practices you should follow for effective resume writing using a functional format.
Consider starting out with a summary of your qualifications or a goal statement.
Group your experience and/or skills into at least three categories that show why you are right for a particular position. Under each category, list your relevant experience and skills but keep it general. Also consider adding in any achievements or giving them their own section formatted in a similar way.
If you choose to add your work history, list your titles and the employers name only. Keep it very general and do not add dates
Include your education and any training. If you have an impressive degree that applies to the position you are seeking, consider listing your educational background first.
Add in any volunteer work or other community involvement you have. If you have little to no work experience relevant to the career field you wish to enter, then you want to emphasize any skills and/or special achievements attained through your involvement in the community.
3. Should You Use a Resume Writing Template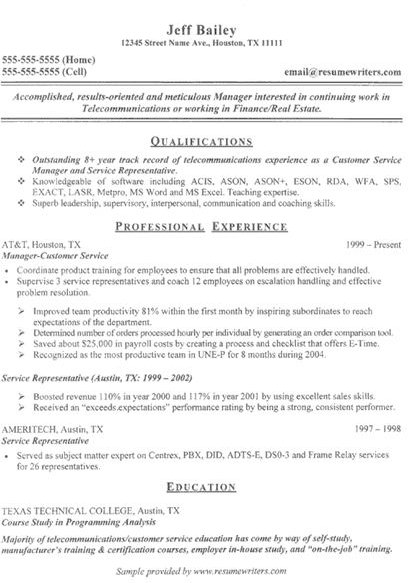 Sample 1, Image Credit: resumewriters.com/images/sample%20resumes/Telecom%20sample%20resume.gif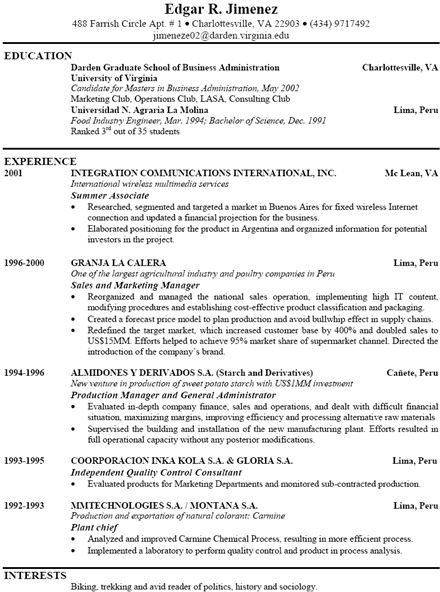 Sample 2, Image Credit: thejobexplorer.com/Resume_Template/images/resume-example.gif
On some sites about how to write a functional resume, you may find template downloads. A resume writing template can be useful if you are not sure how to begin. It could give you ideas on stuff to include that you didn't think of before. Just remember that you do not have to keep things in the same order as the template. You need to be able to adapt your resume to different situations.