Download This Job Reference Template for Free!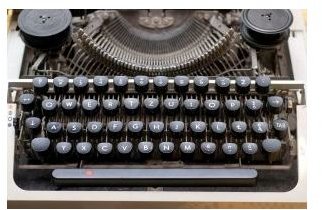 Getting a Job Reference Letter
Many jobs will require that you have job references when you apply. When you are getting a job reference, it's important to think of not only who will give you the best reference, but who will give you the best honest reference. It is important that the person referring you sounds genuine when he or she is recommending you. Here are some things to look for when looking for the right person to give you a job reference:
Your reference should be either an advisor, boss, professor, or co-worker. A friend or relative should never be the one to write you a job reference. If you're new to the workforce, but you served as a volunteer, you could have your supervisor write you a reference. The people (should be at least three) who provide references for you should be those with the authority and objectivity to provide a meaningful letter of reference.
Make sure that you talk to your potential references ahead of time - before you might need the letter and ensure that you have permission to use him or her as a potential reference.
Ask those with the most prestige and the most knowledge of your abilities. For example, you may be friends with a famous author, but does this person really know you well enough to base a letter of reference on you?
Make sure that you've provided your reference with all the relevant information about you for the job, a copy of the job skills required, and a copy of your resume.
Finally, make sure you let your reference know whether you got the job or not.
What Goes into a Job Reference Letter?
Once you've found someone to write your letter of job reference, it's important to understand what's needed in a good job reference letter. Here are some tips for things that you can expect to find in a well-written letter of reference:
The letter should be typewritten and in business letter format
A brief introduction describing who the recommender is and how the recommender is related to the person being referred.
Details about the your current position, your skills, how those skills match up with your desired job's skills, and why you're a great candidate - the more specific, the better.
Judgments about your skills and abilities
Contact details so that your recommender can answer further questions
In order to receive the best job reference possible, it cannot be stressed enough that you should be sure that your reference provider knows you well and can testify honestly about your skills and abilities as they apply to the position you are applying for.
Using the Job Reference Template
The job reference template in the media gallery has been provided for your convenience. Fill in the information that you can, then email it with your request for a reference. The template will guide your reference provider through the sorts of things that he or she should write about when recommending you for your new position.
Finally, because job references are often highly confidential, you may want to instruct your reference provider to place the filled-out job reference template in a sealed envelope with his or her signature across the seal.