Historic Examples of Wrongful Termination: Court Cases That Have Helped Redefine Employment Law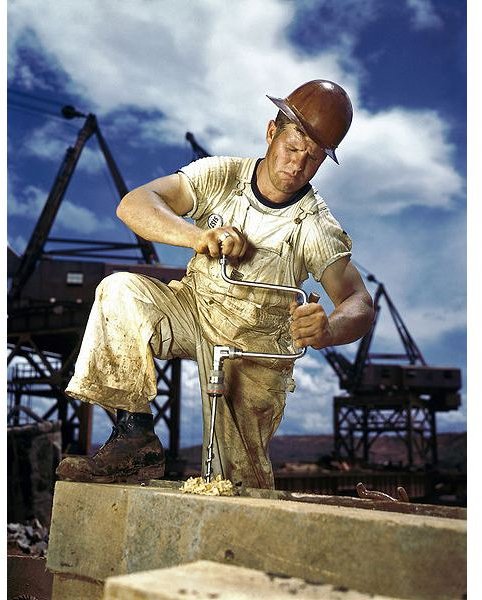 An employee who wishes to terminate a 5-year employment contract cannot be forced by his employer to finish the contract term by suing him for breach, because the "at will" clause will prevail. In the same way that an employee cannot force his employer to employ him for five years, if the employer decides to terminate their working relationship even before the term has elapsed. This means that if the employer-employee relationship has gone sour or any such condition exists to render the working relationship unpleasant for any one of them, any of the two parties can initiate the termination of the employment contract.
If such is the case, when does it become a case of wrongful termination?
The "at will" clause is enforceable as grounds for termination only if it observes the other provisions of the contract. Basically, the contract contains other provisions, including how much the employee will receive as termination pay in case the employer decides to end the employment contract without cause.
However, the employee who voluntarily rescinds the employment contract, cannot force the terminal pay provisions from his employer but can expect compensation payment only up to the date when he rendered his services.
The act of resigning can impair an employee's position to sue for wrongful termination. Although there are cases where the act of resignation may be forced from the employee by way of constructive dismissal and the resolution of such cases are also decided in the courts of law.
There are federal laws that serve as contract provisions pertaining to "just causes" for termination, and as basis for deciding if the employee will be entitled to the full benefits of the contract provisions for final compensation. Another important aspect of a contract provision is the reasonable time when a notice for termination is given.
If all these contract provisions are not met, the affected employee has a likely chance for a case of wrongful termination to flourish in court.
The following are three famous cases of wrongful termination which illustrates when a dismissal from work is considered by the appropriate courts, as wrongful termination and when the concept of "at will" in employment is considered as enforceable.
Wrongful Termination Case 1: Whistle-Blowing by a High-Ranking Executive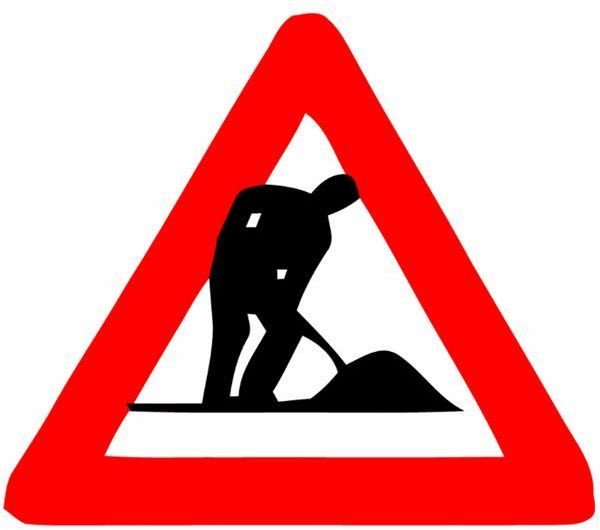 Sandy Baratta, a former Oracle Vice President for Global Alliance, won a "wrongful termination" lawsuit against software/hardware company giant Oracle in year 2000, based on the findings of the San Francisco Superior Court jury.
For wrongfully terminating Ms. Baratta because of her pregnancy and whistle-blowing act against her co-workers, Oracle was ordered by the judge to pay her the amount of $300,000 representing her lost wages. In addition, Ms. Baratta received $2 million of the canceled stock option which formed part of her compensation package, plus $200,000 in damages for emotional distress. Sandy Baratta's annual compensation before her termination was $350,000 p.a.
Sandy Baratta's claim that the company dismissed her due to her pregnancy was based on the derogatory remarks she received from the Oracle Executive Vice President, about pregnant women executives. On the matter of whistle blowing, Ms. Baratta claimed that her firing came after she reported about Oracle Software group lifting some parts of SAP software, a close competitor of the company. The whistle blowing was done out of concern for possible legal problems that may arise from the software groups' method of dealing with competition.
It was reported that much of the court case deliberations and evidence were focused in ascertaining whether Oracle was indeed accessing their competitor's software through the services of another Oracle staff who was previously assigned at the competitor's headquarters in Germany.
Consequently, the jury upheld Ms. Baretta's claim that her termination stemmed from her whistle-blowing activity. They also upheld her complaint against derogatory remarks against pregnant executive women. However, the jury did not side with her on her claims for punitive damages.
Most legal experts are of the opinion that this wrongful termination case could have been amicably settled instead of being brought to court. As a result, two other VP executives have filed separate cases of "wrongful termination" for large amounts mainly based on their stock option packages. These cases however are still awaiting final court rulings.
Please proceed to the next page for two other cases of wrongful termination.
Wrongful Termination Case 2: Federal Investigator Prevented from Whistle-Blowing

A former Securities and Exchange Commission (SEC) Attorney named Gary Aguirre, filed his lawsuit for "wrongful termination" against the SEC in 2007, after the SEC fired the lawyer for "insubordination," as their just cause.
The lawsuit was filed by Atty. Gary Aguirre at the Merit Systems Protection Board, which is a quasi-judicial agency in-charge of sitting in judgment over a federal employee's individual appeal for protection of rights.
The federal merit system is all about providing protection to federal employees against government employments affected by partisan politics and against abuses by any federal agency management.
Atty. Aguirre claimed he was fired because he was being barred from investigating an insider-trading case, which the lawyer deemed as suspicious. After the SEC's firing of Atty. Aguirre in 2007, it also closed the case being investigated by the latter without taking any action against the company being investigated.
Despite his termination, Atty. Aguirre continued with his investigation of the case and was able to build enough evidence against the insider-traders, with the intention of fully pursuing the case. It may be worth mentioning that Senate inquiries about the inside-trading were also being conducted.
However, the SEC pre-empted Atty. Aguirre's independent actions when the SEC recently filed an insider-trading lawsuit against the same persons being investigated by the lawyer. The SEC's investigations resulted in a settlement of the insider-trading case, wherein the accused agreed to pay $18 million in profits and another $10 million in penalties.
Thereafter, the SEC likewise entered into a settlement agreement with Atty. Aguirre, after the judge en banc at the Merits Systems Protection Board ordered the SEC to pay the lawyer $ 755,000. According to the Merit Board, the amount represented the lawyer's pay for four years and 10 months, counted from the date of his termination. In addition, Atty. Aguirre was also paid reimbursement of attorney's fees.
The SEC did not make any formal acknowledgment of any wrongdoing while Atty. Aguirre on the other hand, agreed to drop two other lawsuits he filed against the SEC. On his part, Atty. Aguirre sees the settlement only as his remuneration for his continued work in the insider-trading case he laboriously worked on even after he was fired by the SEC and not really a victory over wrongful termination.
Wrongful Termination Case 3: Implied Contract Does Not Guarantee Security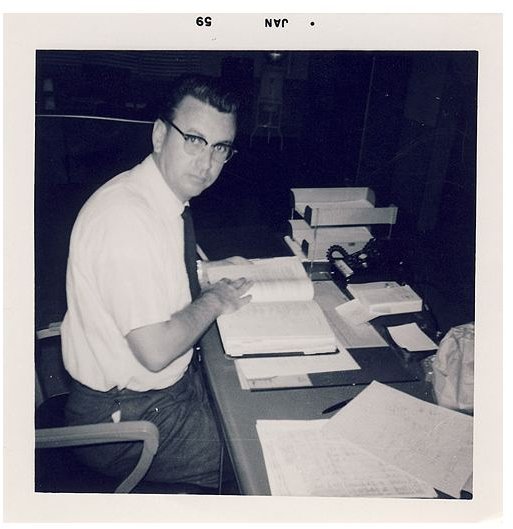 This is about a case of wrongful termination filed by John Guz against his employer for years, the Bechtel Corp, who laid him off in 1992. Bechtel described their reason for terminating Guz's services, as due to "downturn in workload." Bectel Corp. had disbanded the work unit in which John Guz belonged.
Based on a previous California ruling, an employee who met specific employment criteria that included longevity of at least 12 years, favorable reviews, promotions and raises, has an implied contract that the employee can be dismissed only for good cause. John Guz sued Bechtel Corp. for wrongful termination on said grounds of implied contract.
The concept of implied contract was based on what California courts called as "Foley criteria". This referred to a previously settled case where the individual who filed the lawsuit rose from the ranks as dishwasher to Vice President. During his years of tenure with the company, he received assurances that he would not be terminated unless based on a good cause.
Inasmuch as John Guz, rose from the his career at Bechtel Corp. from his position as Administrative Assistant with a monthly salary of $750 to become the company's Financial Reports Supervisor earning a monthly salary of $5,490, all granted based on favorable performance reviews, California's Lower Courts upheld John Guz's claims for wrongful termination.
However, the case of wrongful termination reached California's Supreme Court, which reviewed the case and decided that John Guz did not have a case of "wrongful termination" against Bechtel Corp. because longevity and promotions do not constitute a guarantee of employment security. This means that the criteria of longevity, promotions and raises, all of which constitute an implied contract, does not apply if the employer did not terminate the employment based on employee's personality but based on management's decision to downsize the company.
This therefore constitutes the inability of the employer to provide security of tenure, which allows them to release employees from employment at their own will and instigation. In Bechtel's case, the reason for John Guz's termination is the company's prerogative to eliminate the work unit to which John Guz belonged and not against the person of John Guz.
Reference Materials and Images Credit Section
Reference Materials:
Images: