Learning How to Give Constructive Criticism to Coworkers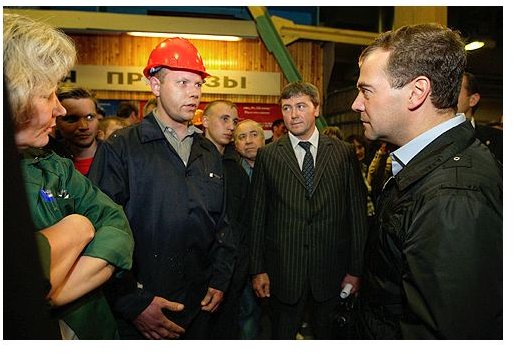 Learning how to give constructive criticism to peers in the workplace is an issue many are confronted with. Quite often, critics end up using either excessively offensive language or they are far too guarded in their approach. The art of giving constructive criticism lies in using a balanced language that will strike the right note and help the person overcome his/her deficiencies and, optimally, bring talent to the surface.
Valuable Tips
Here are some valuable tips on how to give constructive criticism to coworkers.
The approach must be objective and professional and free from all prejudices. The personality or stature of the person(s) criticized should not influence the critic's thinking.
Make sure that the criticism does not contain any factual errors. To achieve this, rely on credible sources of information and avoid mentioning unauthenticated facts.
Take care to use appropriate language and use selectively chosen words that will create the right impact without unduly hurting the other person. Remember that even some harsh criticisms can be made palatable if the language used is balanced and the words chosen apt.
Let not the criticism be far too one-sided and overpowering without allowing the person to offer some defensive explanation and rebut critical remarks. This leniency shown in a criticism will make it more credible and constructive.
A critic must show a spirit of empathy and avoid going for the overkill. The objective should be that constructive criticism should not be overlooked or treated with disdain but taken note of by the concerned person. The golden rule in the job of the critic is to criticize and not humiliate.
Never exaggerate shortcomings or make remarks that may appear biased and demeaning. This will make the entire criticism destructive and will not serve any purpose.
It may be prudent to adopt what is widely known as the sandwich technique whereby every harsh criticism is preceded and succeeded by some complimentary and charitable remarks. This method is said to create a favorable impact and is a widely used method for how to give constructive criticism. This practice, also called the Hamburger Method, is rampantly used in most public speaking training courses and is not difficult to apply.
Emphasize the specific opportunities and scope for improvement instead of overly highlighting the inadequacies and lapses. It will be far less disparaging for the concerned person to be told that he has missed an opportunity than to state he is incapable. Please remember that every person has also a positive side and certain strengths.
The success of constructive criticism lies in the fact that the critic conveys to the other person the impression that the critic cares for him. It should also show that the criticism is well intentioned and more aimed at his improvement and does not constitute any insult or ridicule.
It is an undeniable fact that giving good constructive criticism may not win friends all the time, but good constructive criticism should not create too many enemies or bad blood. When criticism is made with a proper balance of fairness and sincerity, it will stand out as constructive criticism and even be welcomed by all concerned.
Image Credit: Medvedev with Sevmash Employees - https://commons.wikimedia.org/wiki/File:Medvedev_with_Sevmash_employees.jpg