What are the Different Kinds of Headhunters?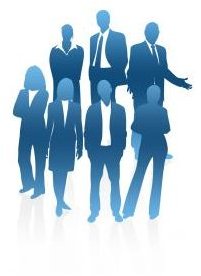 The main difference between the kinds of headhunters who find candidates to fill job positions is the way in which they get paid. Employers will often hire a job headhunter to do the work of finding applicants according to the job specifications, and narrowing down the candidates through an interview process until they find the best one. Some job headhunters specialize in recruiting managers, chief executive officers and other executive officers.
Contingency Headhunter
A contingency headhunter does not get paid until he is able to find a qualified individual to fill the position. Payment is contingent on meeting that condition. If a contingency headhunter never finds a candidate, then they don't receive any form of payment for their time. This benefits the small business owner or corporation, because they are guaranteed an employee before they have to pay for the service. It does not benefit the headhunter, because it may take months to deliver an employee, if ever. They are often more driven than the other kinds of headhunters because their livelihood is dependent on finding a candidate. Contingency headhunters are just as passionate about finding an employee for the employer and getting paid, as the employer is eager to fill the position.
Retained Headhunter
The opposite payment model is paying for the services of the job headhunter, whether or not they help the employer fill the position. The services are retained, and paid for on a monthly basis, partially or all upfront. A retained headhunter is paid with an hourly rate or flat fee for their work, like a consultant. Some retained headhunters are hired temporarily and paid a salary until all job positions are filled. They may end up with a permanent position, depending on the ongoing needs of the company, and its ability to pay a full-time headhunter.
Executive Headhunter
The terms executive recruiter and executive headhunter are interchangeable. An employer uses the services of an executive headhunter to recruit job candidates for high paying management jobs. They are the gatekeeper of many businesses, whose management will not talk to job candidates directly. Once an executive headhunter believes he has found the right manager, they will introduce that person to the company for possible hiring.
There are two kinds of executive headhunters: Contingent and retained. Larger companies tend to hire retained executive headhunters on an exclusive basis. They are paid a salary and they are responsible for recruiting candidates for senior management positions. Contingent executive headhunters do not receive payment until a position is filled, and they often work on recruiting for lower salaried positions than what retained headhunters are assigned.
Understanding the different kinds of headhunters and how they get paid can help you avoid scams. Red flags should go up if any headhunter asks you for money to introduce you to the company that they work for.
Image Credit: Jana Koll