A Review of Archaeology Career Opportunities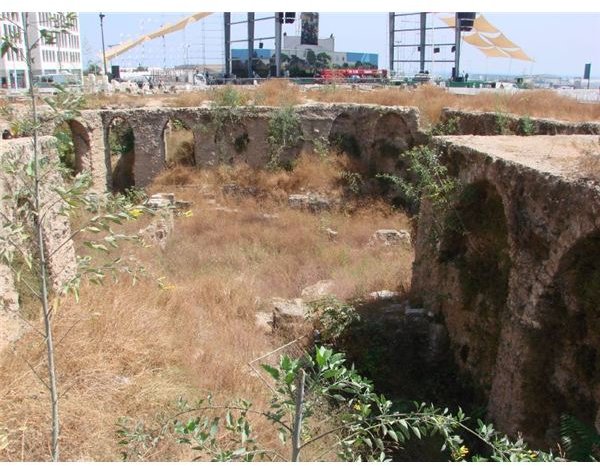 Field Archaeologists
Most people associate archaeology with the famous Hollywood blockbuster series Indiana Jones. While the adventures of Dr Henry Walton "Indiana" Jones, Jr., PhD in archaeology as he tries to unearth the mysteries and treasures of the past, such as the Holy Grail might be a bit far fetched for a normal archaeologist, career opportunities in archaeology do include such existing field options as well as normal desk jobs.
A field archaeologist helps archaeological digs aimed at unraveling ancient civilizations. They ensure that the artifacts remain undamaged during the excavation, conduct field investigations, analyze the sites, and publish the result of the fieldwork.
Federal agencies such as the National Science Foundation and the National Endowment for the Humanities, and private foundations such as the National Geographic Society, Wenner-Gren, Earthwatch, and others are the main patrons of such field research and digs.
Image Credit: Luciana/Wikimedia Commons
Academic Positions
The Indiana Jones image of an archaeologist notwithstanding, the bulk of archaeology career opportunities are desk jobs at universities and colleges.
In most U.S. universities, archaeology is one of the four subdivisions in the anthropology department, and taught as an interdisciplinary program. PhD holders in archaeology find employment to teach a variety of topics under departments such as anthropology, archaeology, art history, architecture, classics, history, and theology.
Academic archaeologists usually work in the field during the summer break.
Museum Positions
Archaeology graduates find employment as curators, archivists, or technicians in public or university museums, and various positions in other research institutions such as the Smithsonian, the Field Museum, the Science Museum of Minnesota, the Mississippi Valley Archaeology Center (UW-La Crosse) and the like.
The job description of archaeologists in such positions generally includes sourcing artifacts, conducting research on and dating available artifacts, preparing artifacts for display, conserving the museum collections, giving public presentations, and publishing research reports.
Cultural Resource Management (CRM)
Cultural Resource Management (CRM) entails ensuring compliance with laws that mandate protection and conservation of important archaeological sites during project execution. The CRM archaeologist locates previously unknown archaeological sites and artifacts, evaluates the importance of the resources, and if necessary conducts rescue excavations if the remains are threatened by development.
The need to comply with CRM legislation has made state and federal governments the biggest employers of archaeologists, with about 800 archaeologists employed in various departments at last count.
Federal departments that hire archaeology graduates include:
U.S. Forest Service
Bureau of Land Management
National Park Service
Highway Department
Water Resource Department
Fish and Wildlife Service
U.S. Army Corps of Engineers
State agencies that hire archaeologists include:
State Historic Preservation Office and State Historical Societies
Department of Transportation
State burial sites preservation programs
Some cities hire archaeologists to handle local ordinances protecting archaeological sites.
Opportunities for archaeologists in Cultural Resource Management also extend to the private sector. Opportunities exists in
Large environmental and engineering based companies who require their own CRM compliance
Private laboratories who undertake CRM related works
Freelance work, as independent CRM consultants
Other Opportunities
Archaeologists find government employment in related positions such as park rangers and the like.
Other rare and niche opportunities include becoming adviser or technical resource person for:
Private collectors, antique shops and auction houses to identify and price antiques.
Historical movies and literary works such as Indiana Jones and others. Historical thrillers abound, a good example is Glenn Meade's "Sands of Sakkara," a World-War-II spy thriller, with the archaeological digs near the Pyramids in Egypt, a major setting and part of the plot.
Architectural firms as they try to design buildings based on historical monuments or landmarks.
Religions, cults, societies, and families try to unearth their past. This entails a niche biblical archaeology or its spill-offs.
Marine enthusiasts and foundations as they try to unravel the mysteries of the oceans either for curiosity or for research. This entails a niche marine archaeology.
Finally, many undergraduates choose archaeology as a major not as a career choice, but simply because of their interest in the subject. Archaeology is a broad-based and challenging liberal arts major, and many archaeology students take up professions in unrelated areas such as business, communications, legal, or medical professions.
Archaeology salary depends on experience. A freshman field archaeologist earns about $12 an hour, whereas an experienced museum curator or a professor with a doctorate degree earns around $100,000 a year.