Know Your Employee Rights in Termination to Protect Your Interests
How the Law Protects You
Whether an employee has lost his job as a result of a company-wide reduction in staffing or they are fired (for cause or for no cause) there are certain rights that they are entitled to. Employment law is very specific in regards to the terms of cause for termination from a job. Employees may not be terminated for some of the following reasons:
Age discrimination - employees may not be terminated from their job for reasons that are solely associated with their age. If an employer terminates an employee due to their age (including forced retirement) there may be basis for a legal challenge;
Whistleblower - employees may not be terminated or demoted for reasons associated with filing a whistleblower report. These reports generally are submitted as complaints against employers who are not obeying safety laws or may be breaking other laws;
Military service - employees who are or were members of the armed forces cannot be discharged from their job in the event they are called to active duty or because they suffer from a disability. There are classes of veterans where special conditions also apply.
These are a few of the reasons that may not be used as the basis for discharge from employment. In addition, certain state laws may also have requirements regarding plant-wide or company-wide closures. The Worker Adjustment and Retraining Notification Act (WARN) requires very specific notifications based on certain conditions. Additional state laws may also apply.
When Will You Get Your Final Paycheck?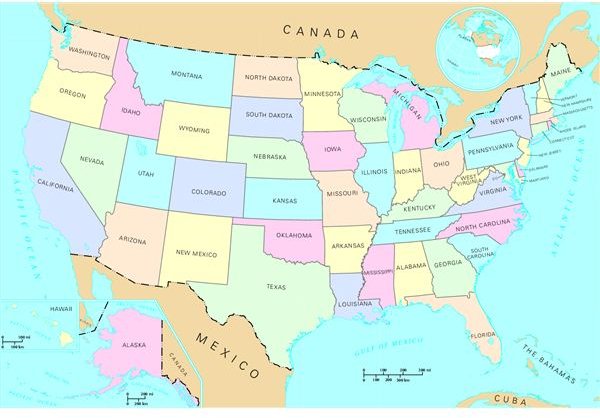 United States federal laws do not require that employers pay a terminated employee their final paycheck upon termination. However, there are some states that do require immediate payment of both the final paycheck and any payments for unused vacation days (important note: these days must be earned as per the company policy regarding vacation time). Various states have different policies about paying the final paycheck to terminated employees. For instance, in Nevada the terminated employee must have his final salary immediately, while one who resigns will have to wait for the next regular payday or within a week, whichever is earlier. In Wisconsin, an employee must be paid on the next payday if he quits the job, while in the case of firing he will be paid on the next payday or within 30 days, whichever is earlier. Employees who have not received payment within 30 days are strongly encouraged to contact their state labor board.
Some employees have severance payments written into their employment contract. If these amounts are not paid at the time of termination, they must be paid to a terminated employee unless there are conditions in the contract that make the employee ineligible for these payments. There are not federal or state laws that mandate that a company provide a severance package to an employee.
How Long Will You Receive Unemployment Insurance Benefits?
Unemployment insurance benefits are available to employees who lose their jobs, due to no fault of their own. In order to qualify, employees must not have been terminated for cause and they must fulfill the eligibility requirements of getting benefits. Unemployment insurance is paid by employers (except in Alaska, New Jersey, and Pennsylvania where there is a small employee contribution) and is a federal-s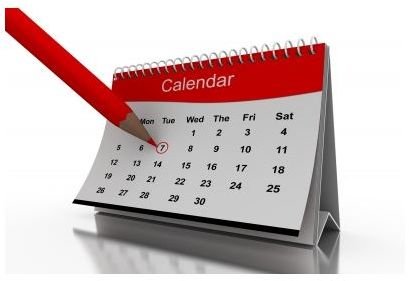 tate run program.
After termination, the employee receives certain unemployment benefits from the unemployment office for an allotted time. The unemployment office pays unemployment insurance benefits to certain employees for a maximum of six months. One is ineligible for unemployment insurance benefits if the employer states that termination occurred due to gross misconduct, but the employee may appeal the employer's claim.
During high unemployment times, the federal government usually authorizes additional of unemployment insurance coverage. On July 22, 2010, Congress renewed the extended benefit programs that enable workers to receive benefits beyond the traditional 26 weeks to anywhere from 60 to 99 weeks, depending on their state's unemployment rate (with thresholds of 6.0% and 8.5%, respectively). The federal government has placed these extensions in order to support the unemployed workers as the unemployment rate increases.
Are You Entitled to Health Care Coverage?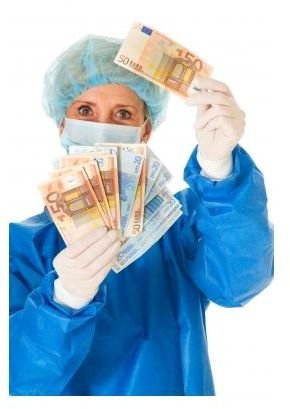 Health insurance plans assist employees and their families in taking care of their necessary medical requirements. These programs can be one of the most vital benefits offered by an employer. The terminated employee has the right to continue to receive their health insurance benefits due to the Consolidated Omnibus Budget Reconciliation Act (COBRA) insurance program. The qualifying events for COBRA include termination of the employee's employment due to any cause other than misconduct, or reduction in the employees hours of employment. COBRA payments are usually more economical than individual health coverage costs and are more affordable. The COBRA continuation coverage period lasts for eighteen months. It is also important to note that if an employee is eligible for unemployment insurance that there are often additional insurance options available for employees.
Do You Need to Submit a Resignation Notice?
Usually, employees are not required to submit a termination notice when leaving their jobs. However, if the employee has a contract the employer may require a resignation notice before resigning. Failing this, the employee risks breaching the contract and may lose benefits they would otherwise be entitled to. According to some state laws, the resignation letter is necessary, or the employer may delay payment of monies owed.
States have diverse policies for employees who give resignation letters and those who do not. For example, an employee in West Virginia who gives a month's notice must receive his final paycheck instantly, while the employee who does not give the resignation notice before leaving will have to wait for the next payday. In New Hampshire if an employee gives one pay period's notice, then he is entitled to the last paycheck within 72 hours. In Oregon, if a worker gives two days notice, he will receive the final paycheck immediately.
The rights afforded to an employee are different depending on the reason for the termination of employment. Layoffs offer employees specific protections. When an employee is fired, the rights they may be entitled to are jeopardized. Employees who voluntarily leave a job may also lose some benefits if they violate the policies of the company regarding leaving a job.
Resources
Sources:
Department of Labor: Plant Layoffs and Closings: https://www.dol.gov/dol/topic/termination/plantclosings.htm
Department of Labor: Unemployment Insurance https://workforcesecurity.doleta.gov/unemploy/uifactsheet.asp
GAO Who Pays Unemployment Insurance (page 4) https://www.gao.gov/new.items/d10440.pdf
Image Credits: