Example of a Career Development Plan: It's Your Move!

The Rhythm of Achievement
If you want to achieve your career goal, you've got to break it down into small, manageable steps. Whether you want to go back to school to earn a degree or just expand on a career you already have, you can learn to set objectives and assign tasks for yourself. As an example of a career development plan, let's say you're working as a lab technician in a community mental health agency and you want to become a chemical dependency counselor.
First, take a minute to read what the wise Mahatma Gandhi (1869-1948) said:
Your beliefs become your values,
Your values become your thoughts,
Your thoughts become your words,
Your words become your actions,
Your actions become your habits,
Your habits become your destiny.
Why is his verse so captivating? It's because Gandhi's idea expresses the possibility of achievement as a compelling rhythm. You've got to put a rhythm into your efforts if you want to make progress. You'll need to stop periodically to reflect on and reevaluate your career plan.
Image Credit: sxc.hu, man jumping on sea, by br3akthru
Look at Yourself
Write down your career goal. That's your destination. Then take stock of what you offer and what you have to work with in order to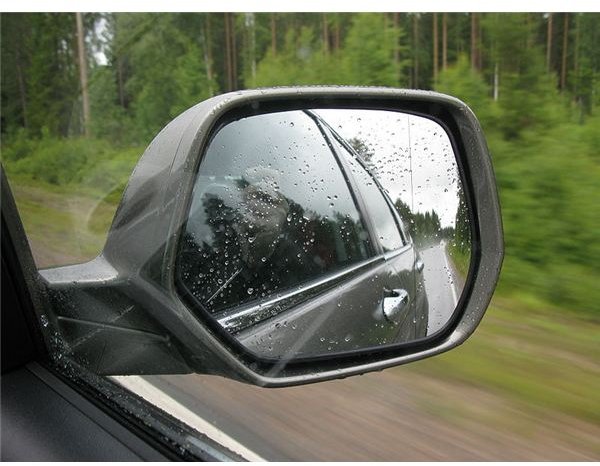 achieve that goal:
Your Negatives: If a lot of people tell you that you have an attitude, then you probably do. Think about how you can change negative behaviors and develop a better attitude. That's just one example: Write down an inventory of your adverse traits. Do you procrastinate? Are you overly sensitive?
Your Positives: Don't forget to note your good qualities as well! Which ones will help you become a good social worker? Maybe you're a good listener. Perhaps you're generous and you have some prior experience with music or art therapy. Perseverance and initiative are great qualities as well.
Education: What level of education do you need for your goal? Where are you now? Can you transfer credits from a prior education? Can you get some extra college credits with a college level examination program (CLEP)?
Money: When you reach your goal, will you earn enough money to live the lifestyle you desire? Do you have funding for your education? You need money for school, and you also need to support yourself while you are in training.
Family: How will your plans affect your family. Will they support you? Can they make sacrifices while you go through this career development process?
Health: Are you physically fit enough to do this? If you have to take evening classes while you work full time, do you have the stamina? Can you stop bad habits like smoking or watching too much TV? Maybe you've got to go to bed earlier and exercise more to get in better shape.
Hobbies: All work and no play makes Jack a dull boy. Will you be happy with just minimal time devoted to your hobby? Can you remain committed to your personal relationships?
Image Credit: https://commons.wikimedia.org/wiki/File:CRV_side_mirror.JPG
Begin with the End
Now you're ready to begin, remember that a career development plan begins at the end. Write down your end goal. Then draw a line that leads toward the goal. The line represents a timetable, and you write in the steps that will get you there. As you write, you will think of and jot down tasks for each one. It begins like this:
End Goal - Become a chemical dependency counselor.
Education - Required: Bachelor's, preferably Master's degree.
Current Education Level - Associate's degree (as a medical assistant).
Break Down the Goals
As you work, break the goal down into smaller and smaller tasks and fill in what you need to do for each one. Then consider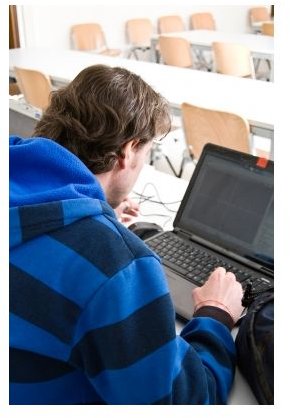 the necessary steps. Our example of a career development plan expands like this:
End Goal - Become a chemical dependency counselor in three years.
Education Required - Reach a bachelor's, minimum:
Possible goal revision: Consider Master's degree as a potential goal. An additional two years' study is necessary.
Apply to colleges.
Transfer credits from previous training.
Take CLEP for extra math (or science) credits that you lack.
Money - Explore college financial aid:
Visit Fastweb.com for scholarship and grant sources.
Visit FAFSA.com to fill out financial aid form.
Ask employer if tuition reimbursement is possible.
Sell assets like Lebron James memorabilia on eBay to raise money.
Skills - Find a mentor at current job in methadone clinic:
Request recommendation letters for college application.
Consider whether your employer will offer an internship during your training. (If not, can you change jobs?)
Prior musical training extends to interest in music therapy; this is a career asset.
Family:
Youngest child enters first grade in six months. (No more day care.)
Spouse seeks part-time job to help out with finances.
A family night is designated to fit your college class schedule.
As you write your list, new tasks will occur to you, and insert them where applicable. For example, when you visit Fastweb.com it takes time to go through the scholarship application process. When you transfer your college credits from years ago, you have to write a letter to your old college and allow time for a response. Reevaluate your plan frequently and jot notes about time requirements, the costs of transcripts and college application fees, due dates for grant applications, etc. You are actually breaking down the steps of your plan in much the same way as a project manager.
Image Credit: FreeDigitalPhotos, man working, by graur razvan ionut
Keep Your Rhythm Steady
Career plans come in all kinds. Maybe you have an Internet business, and you can't decide how to expand. Should you offer related products on your current website? Maybe you're thinking of opening a physical store where you live. You just have to analyze what your objective is and break it down. Maintain your rhythm—with little stops along the way to re-evaluate how you're doing—and you will make progress. You'll reach your goal faster if you follow this free example of a career development plan.