Forensic Accounting Career Information: Distinguishing the Certified Forensic Accountant from the Certified Fraud Examiner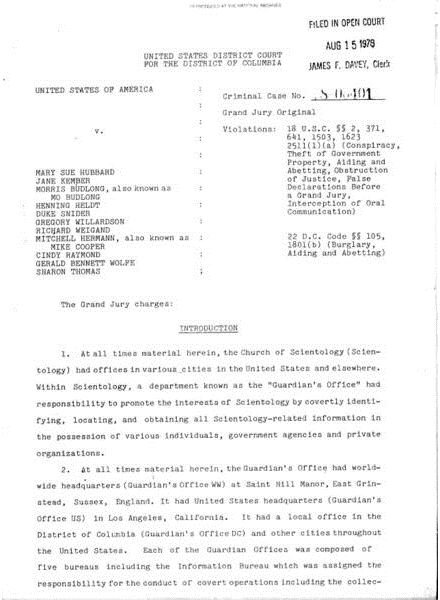 What Distinguishes a Certified Forensic Accountant from a Traditional Certified Public Accountant (CPA)?
In providing information about careers in forensic accounting, our first objective is to establish a distinction between the services performed by a traditional CPA in comparison to a Certified Forensic Accountant. The Certified Forensic Accountant is one of the many professionals who render their expertise in gathering evidence that will be used in courts of law, to help both judge and jury resolve civil and criminal litigation cases.
The outcomes of such litigation is of interest not only to the private sector who have suffered financial losses as a result of the crime or fraud, but also to the public as a whole. There is a need to assure future investors or business operators that their rights and interests are protected by laws.
Other forensic accountants are tasked to track down international terrorists and syndicates through the movement of their bank funds. Their efficiency was exemplified during the investigation of the September 11 attack , where Certified Forensic Accountants were successful in tracking down the whereabouts of known and suspected terrorists all across the globe.
A traditional CPA may perform investigative functions as auditor of an entity in order to compile evidence pertaining to noncompliance with internal and external policies and procedures. This is done to protect the interest of the business owner or the company as a whole, inasmuch as any deviations may result in substantial financial losses. As a traditional CPA, the individual has the potential to enhance his qualifications by becoming a Certified Forensic Accountant or Certified Forensic Examiner
What are the Key Distinctions between a Certified Forensic Accountant and a Certified Forensic Examiner?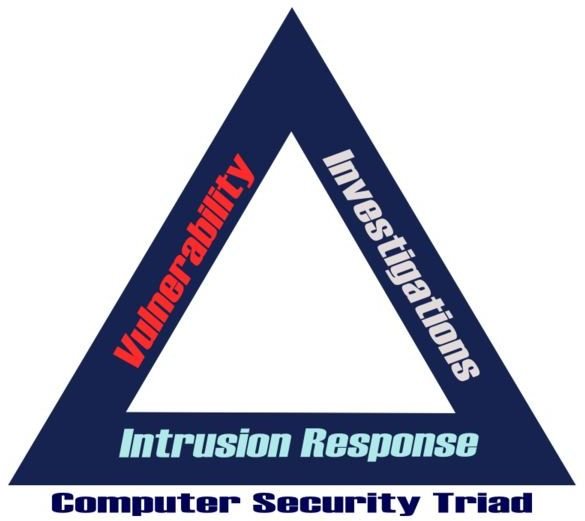 Forensic Accounting is recognized as a high standard of accounting work, inasmuch as the reliability and integrity of the evidence gathered and presented in court will be instrumental in safeguarding and promoting the interest of the public. However, there are two types of professionals who render forensic accounting services: the Certified Forensic Accountant and the Certified Forensic Examiner.
Many of those who are interested in a forensic accounting career have the misconception that these two professions are one and the same. Both are involved in forensic investigations, but the distinctions between the two are mainly on the qualifications they possess and their potential for future career advancements.
In order to furnish forensic accounting career information that can clearly identify the career paths to take, the following key distinctions between a Certified Forensic Accountant and a Certified Forensic Examiner are provided:
The Certified Forensic Accountants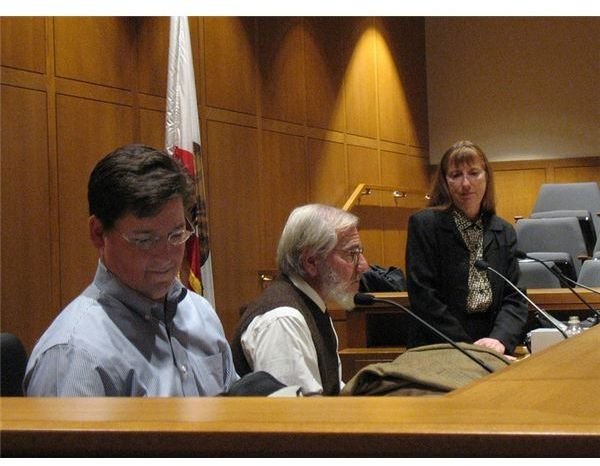 1. Holders of this designation are qualified to assume non-entry level positions like Senior Investigator, Senior Auditor, or Auditing Manager
2. They became holders of Certifications in Forensic Accounting issued by the American College of Forensic Examiners International (ACFEI) by meeting the requirements, completing the forensic accounting specialization course, and passing the accreditation exams
3. They have passed the U.S. CPA Board Exams administered by the American Institute of CPAs (AICPA) as a prerequisite of the ACFEI Certificate of Forensic Accounting accreditation.
4. They are diploma holders of Bachelor's Degree in Accounting as a prerequisite of the U.S. CPA Board Exams.
5. They have considerable and verifiable experiences in performing forensic accounting work.
6. They have the basic qualifications to reach executive positions in accounting firms and other companies.
The Certified Forensic Examiners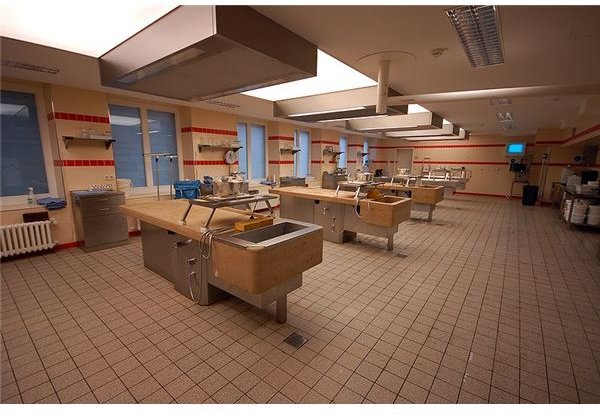 1. This is an entry-level position usually as a Fraud Investigator or Audit Staff
2. They can be of any educational and professional background or experience like accountants, criminologists, fraud investigators, psychologists, nurses, computer analysts, law investigators, or law enforcers, just to name a few. To qualify as a candidate for Certified Forensic Examiner, the applicant must have two years' minimum work experience in forensic or fraud investigations.
3. A specific bachelor's degree course is not required to apply for accreditation as a Certified Forensic Examiner administered by the Association of Certified Fraud Examiners (ACFE). For those who have not completed their bachelor's degree, an equivalent number of years of experience as a fraud investigator or doing forensic work can be considered as substitute for the number of years lacking in academic completion. In addition, the applicant should be a member of the ACFE organization.
4. Acceptability of qualifications will be measured by a point system as the basis for determining if they are eligible to take the accreditation tests as Certified Forensic Examiners.
5. Potential for career advancements will depend on the completion of additional education and training that may be required by the employer.
Please proceed to the next page to learn about the career outlook in forensic accountancy as a profession.
Career Outlook in Forensic Accounting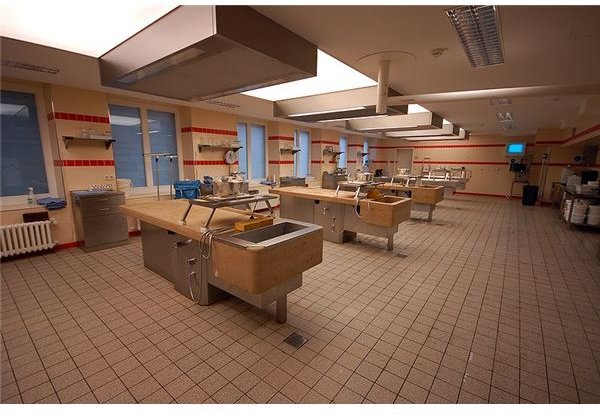 As we proceed to furnish more forensic accounting career information, it has been made clear that a CPA-Certified Forensic Accountant may qualify for any position in the field of accounting in accordance with his skills and years of experience.
On the other hand, a Certified Forensic Examiner (CFE) may qualify for entry-level forensic accounting positions only if he or she has sufficient background in accounting education and related experience to qualify as such. His or her advancement in the field of forensic accounting will be limited to his functions as a Fraud Investigator or other related position according to his educational background and expertise.
Unless the CFE is also a degree holder or Board Passer, he may need additional educational attainment and certifications in order to advance his career to managerial levels related to his profession and expertise. This means that a CPA who is a Board Passer but opted to take the Certified Forensic Examiner accreditation instead has a better chance of advancing in the forensic accounting field.
The Certified Forensic Examiner in the field of Forensic Accounting
Entry-level positions for CFEs in forensic accounting can be either as an Accounting / Auditing staff or Fraud Investigator, where median salary is $50,000 p.a. and $62,000 p.a. respectively. Nevertheless, those with ten to twenty years of experience as a CFE can earn as much as $82,000 per year.
Top industries or institutions hiring CFEs with accounting expertise and the industry's median salary offers on a per annum basis:
Private Companies (e.g. insurance, securities, banks) – $55,000
Private Practice Firms (accounting firms, law firms, investigative firms) - $60,000
Government - State and Local - $55,000 to $60,000
Top cities where this profession is most in demand and the city's median salary offers on a per annum basis:
Los Angeles - $90,000
New York - $78,000
Washington - $75,000
Dallas - $75,000
Chicago - $70,000
Miami - $55,000
Buffalo - $45,000
The Certified Forensic Accountant or Certified Forensic Examiner with CPA Qualifications
Generally, a CPA has an annual base pay of $48,629 to $74,925 based on national salary data as of 08/02/2010. The Certified Forensic Accountant or Certified Forensic Examiner with CPA Qualifications may find employment in the following sectors of accounting:
Top Accounting Sectors and Annual Base Pay
Public Accounting - $47,410 to $71,235
Auditing and Business Advisory Services - $46,151 to $70,774
Tax and Audit Services - $40,369 to $60,175
Popular Accounting LLPs
KPM, LLP - $50,510 to $77,092
Pricewaterhouse Coopers - $52,620 to $73,022
Ernst and Young, LLP - $51,082 to $69,945
Deloitte and Touche, LLP - $52,074 to $65,643
Grant Thornton, LLP - $45,898 to $61,463
Popular Positions for Career Advancements
Chief Financial Officer - $86,775 to $178,204
Internal Audit Director - $95,761 to $152,805
Internal Audit Manager - $80,409 to $109,985
Senior Manager Accountant or Auditor- $63,406 to $121,256
Financial Controller- $60,386 to $101, 379
-
Summary:
As a summary of our forensic accounting career information, it can be concluded that CPAs who have completed the specialized course in Forensic Financial Accounting as well as passed the test administered by the American College of Forensic Examiners International (ACFEI) are entitled to designation as Certified Forensic Accountant. As accounting professionals, they have better chances of advancing in the accounting field.
On the other hand, Certified Forensic Examiners have more potential for advancement in their areas and reaching the top paying positions of their related careers if they enhance their qualifications by completing their bachelor's degrees or by taking up Master's degrees , PhDs, or by passing their respective professional board exams,
Reference Materials and Images Credit
Reference Materials:
Images: