Top Paying Sales Careers: Finding the Most Lucrative Sales Jobs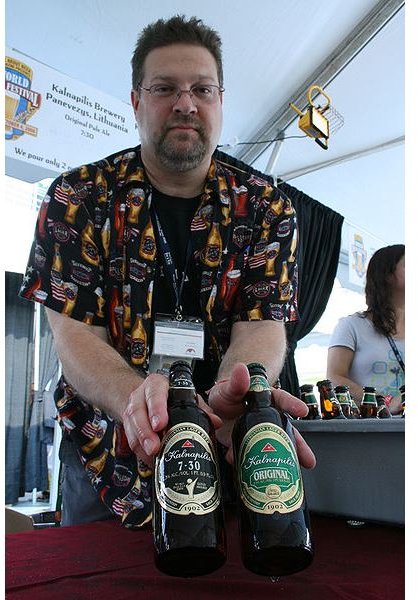 Building your skills and profession in the field of sales can be long and hard if you're unsure where you want to go or what you want from life. Careers in sales are broad and can be all encompassing because almost all industries need a workforce that handles the marketing aspect of reaching out to potential and existing customers via direct contact.
Inasmuch as the sales workforce is vital and instrumental in achieving a company's ultimate monetary goal, entitlement to commensurate rewards and additional incentives can be expected by each active participating member of the sales team. The idea is to keep the sales workforce highly motivated and financially driven to achieve the company's annual sales target and objectives.
Nonetheless, commissions, incentives, profit sharing and bonuses are also proportionate to the size of the industry and the popularity of the merchandise involved. Setting your sight on the most in demand products and best companies for sales career opportunities is a way to fast track your way to a lucrative sales profession.
Find out from the succeeding sections of this article about the three top paying sales careers in the U.S.
Sales Engineers as Software Sales Representatives
(1) The National Salary Data as of July 28, 2010 on a per annum basis:
Salary: $40,427 to $ 81,724
Bonus: $ 2,962 to $18,313
Profit Sharing: $ 2,006 to $ 7,742
Commission: $ 19,832 to $ 71,216
Base Annual Pay: $ 51,078 to $ 133,549
(2) Popular Products and Salary Range
Software Application: $ 48,462 to $ 76,823
Software Development: $ 47,177 to $ 75,058
Computer Hardware/Software: $ 47,665 to $ 75,729
Data Management Software: $ 47,522 to $ 75,301
Financial Services Software: $ 48,888 to $ 77,370
(3) Popular Employers
IBM or International Business Machines Corp. remains the top employer of this most lucrative sales career, where earnings range from $ 69,993 up to $ 101,472 in salary, bonus, profit sharing and commission pays. Other companies like Oracle, Avnet Inc., SLT Solutions, Inc and Bloomberg LP were also posted as best companies for sales careers in software. However, there is not enough data available to furnish information about earnings with these companies.
(4) Required Educational Background and Experience
About 72% male and 28% female make up the current number of Sales Engineers acting in their capacities as software sales representatives. Although the job basically requires a Bachelor's Degree in Engineering and well-developed computers skills, most of those who are earning well are graduates of other Bachelor's Degree courses who are likewise equipped with well-rounded experience in sales and computer technology.
Thirty-six percent (36%) of those who have successful sales jobs have about 1 to 4 years experience while 27% have 10 to 19 years experience. The least are those with 5 to 9 years experience, representing only 24% of the said sector. This means that years of experience are not the main factor but knowledge, dynamism and expertise are the key qualifications.
(5) Job Descriptions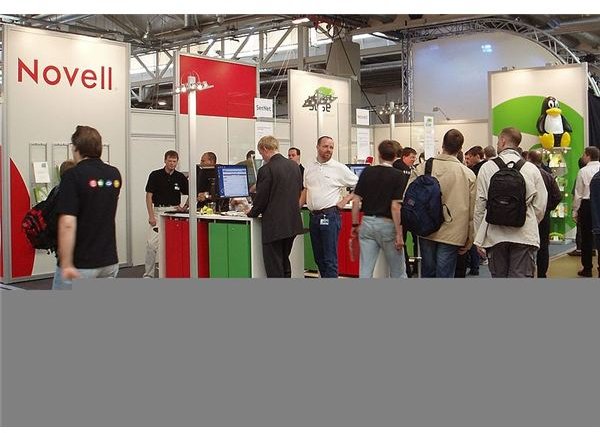 As Sales Representatives for Software, work involves maintaining trading relationships with the company's established customers as well as seeking new prospects within an assigned area or territory. Administrative work involves maintaining comprehensive records of sales, pertaining to performance attainments and quotas.
Superior knowledge of the organization's entire line of software products and services, as well as awareness of the company's visions and goals will help the members of the sales force rise high from the ranks and achieve the top paying sales positions. The aspiring individuals will receive company support by way of additional training for certain products or services, particularly those that concern the technical aspects of the software.
(6) Career Paths
Most of the successful achievers in this field have noteworthy experiences as Inside Sales Representatives, Account Managers and Account Executives in Sales in their previous work. They elevated their careers in sales by becoming sales representatives for software, occupying positions in the industry as Regional Sales Manager, Business Development Manager and Inside Sales Manager.
Please proceed to the next page to find information about Careers in Sales as Sales Consultants for Medical Devices.
Sales Consultants for Medical Devices
(1) The National Salary Data as of July 28, 2010 on a per annum basis:
Salary: $ 41,738 to $ 71,126
Bonus: $ 2,430 to $ 20,804
Profit Sharing: $ 1,250 to $ 11,000
Commission: $ 14,818 to $ 68,438
Base Annual Pay: $ 48,505 to $ 121, 610
(2) Popular Products and Salary Range
Medical Devices: $ 44,690 to $ 77,255
Medical Diagnostic Equipment: $ 43,908 to $ 76,567
Medical Device Manufacturers: $ 43,124 to $ 74,483
Medical Equipment & Supplies: $ 41,560 to $ 71,839
Durable Medical Equipment: $ 38,863 to $ 67,068
(3) Popular Employers
The best companies that hire Sales Consultants for medical devices include Meditronic, Inc. where the median salary of those who have occupied this position for less than a year can be as much as $ 60, 0000, while those who have been with the company for 20 years or more earn as much as $100,000 per year. Other companies who have notable demands for this profession are Stryker Corp., BD Medical, St. Jude Medical Inc. and Becton, Dickinson and Company.
(4) Required Educational Background and Experience
Sixty-nine percent (69%) of those who are currently employed as Sales Consultant for Medical Devices are male and 31% are women. Educational backgrounds vary, in fact the top earners have varying Bachelor's Degree majors, and their salaries range from $ 58,957 up to $111,910, Holders of BA or AB diplomas in Psychology posted salaries from $ 44,749 up to $ 62,213, followed by graduates of Bachelor in Science Degrees particularly those who majored in Biology and Business Management.
The medical industry sector is currently employing Sales Consultants with 1 to 4 years of experience occupying 39% of this position, followed by those with 5 to 9 years of experience representing 27%. Those who have been with the industry for more than 10 years up to 19 years make up the 22 %. Only 6 % represent those with less than one year experience and the same 6 % proportion are occupied by those with 20 years or more experience.

(5) Job Descriptions
In aiming for the position of Sales Consultant for Medical Devices, you will initially hold positions in the field of sales as Account Manager for Sales, or Sales Associate Representative or Outside Sales Representative. All these entail performing the basic functions of planning, directing and coordinating the selling of the company's medical equipment and devices to physicians, with the objective of meeting the company's targeted goals.
This lucrative sales career involves educating doctors, nurses and other medical staff regarding the proper use, and trouble-shooting of medical equipment and devices. This is the means by which promoting and selling said products are carried out. Other related functions include assisting with the setting up of trade shows, clinical conventions or clinical meetings and training programs for sales personnel. Job responsibilities include preparation of sales performance reports and progress developments in their territorial assignments.
(6) Career Paths
Once you have a proven track record of entrepreneurial drive, you will have high potentials for elevating your career to a Sales Consultant position. The top paying companies are quite generous with their additional incentives, which include tuition reimbursements for educational enhancements as well as entitlement to time-offs with generous pay.
Please proceed to the next page for information about Careers as Advertising Sales Agents.
New Media Sales Specialists: Careers as Advertising Sales Agents
(1) The National Salary Data as of July 28, 2010 on a per annum basis:
Salary: $ 33,297 to $ 51, 637
Bonus: $ 102.79 to $ 9,721
Commission: $ 7,075 to $ 29,503
Base Annual Pay: $ 34, 524 to $ 72,385
(2) Popular Industries and Salary Range
Internet Advertising: $ 38,105 to $ 57,658
Cable Television Programming: $ 36,113 to $ 54,837
Advertising Sales for Cable Network: $ 35,764 to $ 54,130
Marketing, Advertising and Media Management: $ 35,077 to $ 53,672
Entertainment & Music: $ 32,624 to $ 50,296
(3) Examples of Employers with Current Job Postings
The latest employers with current job listings for said position are Supermedia, Dow Jones Company, eBay, Fusion Staffing and Executive Search, Louis Search Sales Careers and LexisNexis.
(4) Educational Background and Experience
52% of those who have landed well-paying positions in these sales field are women, while 48% belong to the male sector. Based on Bureau of Labor Statistics information, the educational requirements in this job position vary. However, pay rates are performance-based; hence, those with effective and persuasive communication skills and ability to meet sales quotas can easily surpass the stiff competition in the entry–level positions.
About 45% of those currently enjoying worthwhile jobs in this career field have 1 – 4 years of experience, while those with 5-9 years experience are still occupying 31% and those with 10-19 years work experience make up the remaining 21% of those occupying the industry.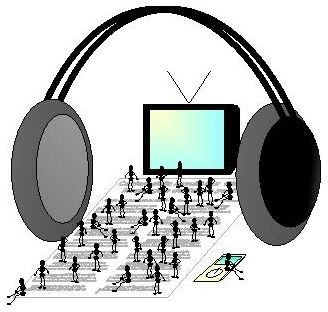 (5) Job Descriptions
Work often involves touching base with clients and soliciting prospective customers, while inside sales representatives may be in-charge of handling advertising inquiries. This sales field includes those employed as Telecommunicators, who call on potential customers in order to market available advertising spaces and time slots.
However, the critical factor for achieving success in this sales career is the ability to build company and client relationships by being intuitive of the client's needs. This ability entails data gathering pertaining to client's products, client's own customers and potential customers and the geographic location of the customer's target markets. More than half of the advertising sales agents are mostly working in the information sector for media firms, in the Internet, television, radio broadcasting, print media and cable programming.
(6) Career Paths
The most popular positions gearing towards top paying sales careers are those engaged in Web Marketing and Strategic Sales & Sales Management. These professionals eventually advanced in rankings by occupying the most lucrative sales careers in New Media Sales, as Marketing Manager, Senior Marketing Manager, Product Marketing Manager, Marketing Communications Manager, Marketing Specialists, Project Managers in Marketing and Director of Communications.
Reference Materials and Images Credit Section
Reference Materials:
Images Credit: