Is It Better to Use a Headhunter for a Job Search? An Insider's Look at How Headhunters Work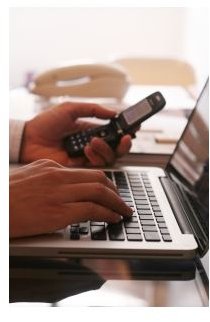 Common Headhunter Myths Explained
Before I answer the question "Should I use a headhunter?" I want to get a few common misconceptions out of the way. Many job seekers think a recruiter is the end all be all of their job hunting process.
What these job seekers do not understand is that the recruiter works exclusively for their clients 99% of the time, unless of course they are charging you a fee. As a result, your recruiter may seem like your best friend, right up to the point that the hiring manager declines to offer you employment.
As for the remaining 1%, if you have a very strong skill set there is a chance the recruiter will seek out other opportunities for you, but this is usually only offered to the top tier of candidates in any given industry.
If the recruiter offers to search for a job for you, they will likely use your impressive background to help them obtain new clients. This is a win-win situation for both you and the recruiter should they find you a job. You will end up with the the job of your dreams, and the recruiter just gained a new client that will hopefully provide them with more opportunities to recruit.
So to answer the question "Should I use a headhunter?". Absolutely, yes. Their networking skills can help you find the perfect position. Just keep in mind that the recruiter will only work with you if they see a good possibility that one of their clients will make you a job offer.
What to Expect From Your Headhunter
Your recruiter will have access to job opportunities that are exclusive. These are positions that may be confidential in nature, or otherwise not advertised on job boards online. You should be prepared for the fact that your recruiter may have opportunities to discuss with you that prohibit them from sharing the name of the client.
Typically, a recruiter will wait to divulge the company name until they have obtained permission from the client. This usually happens after the recruiter has submitted your resume for consideration and the company has granted an interview based on your experience or expertise.
You should also be given the same level of confidentiality in regards to your name. When a headhunter is cold calling companies on your behalf, they should only send resumes that have your personal information blacked out. This is especially important in the event you are employed and looking for work with another company in the same industry.
While removing your personal information from your resume should happen automatically, you might want to remind your headhunter to do so if you are concerned about your current employer finding out that your loyalty is wavering.
Your headhunter should always be honest and frank about the pros and cons of working for their client. Be wary of any opportunities that sound too good to be true. The headhunter should help coach you for the interview, as it is in the best interest of both of you that you win the position.
What Not to Expect from Your Headhunter
You should not expect your recruiter to charge you any fees for their services. In the event that you do find a headhunter that offers to market your resume to potential employers for a fee, be certain to look carefully at the contract and guarantee. Research their reputation and successes carefully before signing any contracts that bind you exclusively to one headhunter or recruiting firm.
Your headhunter will not be exclusive to you. Recruiting is similar to a game of chance or numbers. The more excellent candidates the headhunter presents, the greater the chances are their work will result in a hire. Since the majority of recruiters only get paid if they find the right person, your headhunter will be working with many other candidates.
Image Credit: sxc.hu/wilton