Best Work Life Balance Ideas for Generation X Families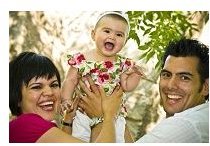 Finding the Right Balance
Many work and life balance ideas for generation X revolve around finding more "me" time. For parents who've chosen to lay down their lives for one another and their children, the concern is not to find more individual time, but how to maximize the time they have to strengthen the family. These families love being with one another, but they must overcome the obstacle of work getting in the way sometimes. Here's how.
Limit Extracurricular Activities of Everyone
One thing that's sure to eat away your time is too many extracurricular activities. At some point, having a full plate of activities became akin to keeping up with the Jones'. The myth that you're a family "movin' on up", because you're always on the go is just that: a myth. Following that myth will lead to many sorrows, heartbreak and lost years that you can never regain. You can put a stop to it by doing the following.
Make a list of every member of the household and leave room underneath their names to list all of their extracurricular activities.
List the extracurricular activities, including ones that are accomplished at home.
Place an star, or bold if typing your list on the computer, next to the ones that are so crucial to keep that you're willing to sacrifice family time for.
Develop an exit strategy for how you plan to stop participating in the ones that do not have a star.
While some extracurricular things may involve team members, who may be sad or frustrated that you or your children can no longer participate in the activity, your family comes first. Be gracious in how you leave, and act as honorably as you can, but do leave.
Develop a Chore System
A chore system is more than just teaching responsibility to children and keeping a clean house. Developing a system is one of the best work and family balance ideas for a Generation X family. The division of labor in the household can leave more time for everyone to enjoy together.
If mom is the only one doing chores, then not only do the children lack diligence and responsibility when they grow, but mom won't have as much time to spend with the entire family. Chores should be divided up among children according to their age and capabilities. You'll be amazed at what even a toddler can do, such as wipe the table and take silverware and plates to the kitchen for washing. Some guidelines for developing a chore system include:
Write individual chores on cards, and have each child turn in all cards in the evening.
Don't pay an allowance for doing chores, but allow them to earn income by doing business related work.
Save major chores for Saturday mornings.
Schedule time to teach each child about their chores.
Always inspect chores to spot problems and to provide additional teaching if necessary.
It may seem time consuming at first to teach the skills necessary to your children to take over certain chores. You'll be glad you did in no time, when they master those skills, and you no longer have to worry about handling that chore yourself. You'll also have more time to spend with your spouse and each child, one on one.
Self-Employment
Working for yourself doesn't mean you'll work less. In fact, if you're already self-employed, you may think that this is the worst suggestion for work and life balance ideas for a Generation x family. The main difference between self employment work and working at a job is freedom and flexibility. The potential is there to achieve the balance you desire, but it takes discipline and a commitment to putting your family first.
That doesn't mean that providing for your family is not a high priority. It just means that you improve in the areas of money management and time management, while also implementing some of the ideas already discussed. If you're not yet self-employed, seriously consider it for the sake of your family and make plans to transition out of the workplace. If you're already self-employed, examine your work week and look for more ways to be productive, work smarter and faster. Look for ways to cut personal and business expenses. By simply downsizing and living a more simple life, you'll find that you may have more time for family than ever before.
The list could go on for work and life balance ideas for Generation x families, but you'll see significant improvement in your home if you would just implement these three to start. Take one step at a time, and enjoy a new family adventure.
Image Credit: Benjamin Earwicker