Employment Rights: Sick Leave - Do You Know What You're Entitled To?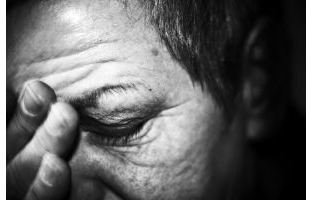 What Are Your Rights Under the Family and Medical Leave Act (FMLA)?
When you are working for a company, it is important to know about your employment rights. Sick leave is one of the areas where employment rights can seem ambiguous. Some companies pay you for your sick days, some companies don't. Some companies do not allow you to take time off for sick days, some do. What are the employment rights for sick leave?
First, you should know that federal law does not require paid sick leave. This means that your company does not have to pay you for days on which you are scheduled to work and you are sick. However, due to the Family and Medical Leave Act (FMLA), your boss must give you at least unpaid sick leave if certain qualifications are met.
The FMLA provides for you to have up to twelve weeks off during a twelve month period if you are eligible, and your employer meets certain requirements. This means that if you must take sick leave for up to twelve weeks, your boss cannot fire you legally. Additionally, they cannot drop your group health benefits during your leave. To find out more about the Family and Medical Leave Act, see our article on FMLA rules and regulations.
Image Credit: Courtesy of sxc.hu/zweettooth
What Makes a Person "Eligible" for Sick Leave?
In order to request FMLA sick leave, one of the following conditions must obtain:
You are giving birth, adopting, or taking a child into your own foster care.
You need to care for a family member (spouse, child or parent) with a serious health condition.
You have a serious health condition.
Your spouse, child, or parent is on active duty as a member of the National Guard or Reserves in support of a contingency operation.
You are the next of kin to a current armed forces member with a serious injury or illness (if this is the case, you actually get 26 work weeks of unpaid leave during a 12-month period).
In addition to the above four conditions, you must be eligible. Eligibility entails that:
The employer is covered by the FMLA.
The employee has worked with the employer for 1 or more years.
The employee has worked at least 1250 hours for more than one year.
The employee is a resident of the United States or a United States territory where at least 50 employees are employed by the employer.
Employers are eligible for FMLA if they are public agencies or private-sector employers with 50 or more employees in twenty or more workweeks of the current or proceeding year. This means that some small businesses are not eligible for FMLA.
What Counts as a "Serious Health Condition?"
For FMLA to apply, the leave depends upon the definition of the terms "serious health condition" as it applies to your case. According to the U.S. Department of Labor, a serious health condition is an "illness injury, impairment, or physical or mental condition that involves":
Hospitalization, hospice-care, or residential care facility intake.
Continuing treatment by a health care professional.
This care lasts more than 3 consecutive calendar days.
Anything related to prenatal or pregnancy care.
Anything related to a chronic serious health condition continuing over an extended period.
Absenses relating to surgery.
Incapacity due to the condition that is not treatable.
What Are My Rights if FMLA Doesn't Apply to Me?
Finally, some small businesses do not have enough employees to qualify for FMLA. Check with your employer to find out about sick leave. A big reason that small businesses do not have sick leave is because employees are paid by the hour. Another problem is that some businesses are so small that there is no one to cover when an employee is absent. Small businesses should be aware that firing someone because they take too many sick days can become a legal struggle, even if they are not covered under FMLA.