10 Great Jobs for Animal Lovers: Career Options for People Who Love Pets or Wild Animals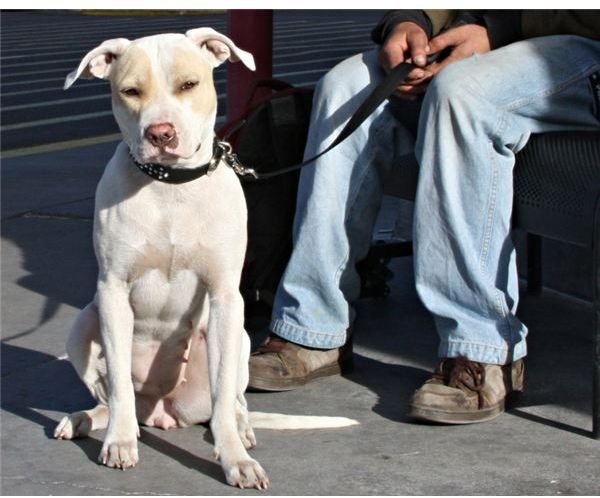 Job Ideas for Animal Lovers
As an animal lover you have the opportunity to choose from among a wide range of jobs in different settings, requiring levels of training, offering varied pay rates, working with different types of animals, and having varied amounts of interaction with humans. Our list of ten great jobs for animal lovers should get you started considering the possibilities.
1. Veterinarian: This is perhaps the most obvious job for animal lovers, but with high competition for limited spots in veterinary schools, you would do well to consider some other options even if you would really love to be a veterinarian. This job requires substantial training and responsibility, but can be very rewarding financially and in what you are able to accomplish.
2. Veterinary technician: For individuals who would like to work in an animal health care setting but do not want to go through the extensive training required to become a vet, the veterinary technician posiiton is an excellent option. As a vet tech you can work with human clients and animal patients, assisting a veterinarian and having the opportunity to do simpler procedures yourself.
3. Humane educator: This less well-known career typically involves going into elementary schools to teach children about humane treatment of animals. Often humane educators bring animals with them into the classroom to introduce kids to different species and let them interact up close. Check out the National Association of Humane Educators for more information about this job.
4. Wildlife rehabilitator: As a wildlife rehabilitator you can nurse injured wild animals back to health so they can return to their natural life in the wild. If you're not sure if this type of work is for you, find a licensed rehabilitator in your area and ask for information about what they do. Perhaps you could even observe someone in this role in action!
5. Pet sitter or boarding facility worker: No matter how much people love their pets, occasions arise when pet owners need to leave town and can not bring their pets along. As a pet sitter or an employee at a boarding facility you can make sure these animals get all the love and care they need even while their people are away. You may even want to consider starting your own pet sitting business.
6. Pet photographer: If you are good with both people and animals and have a knack for photography, you might do well as a pet photographer. Many people treat their pets as their children, and for some this includes posing for family portraits and getting yearly glamour photos of their favorite feline or pooch.
7. Animal-assisted therapy worker: Another great job for animal lovers who also want to help people is the animal-assisted therapy program worker. Whether you coordinate the program or serve as a therapist, you will be helping improve the lives of people with physical or developmental challenges with animals as your partners. These programs vary from those that bring dogs and cats to nursing homes to those that bring children together with horses or dolphins to help them overcome challenges.
8. Animal sanctuary employee: From cat sanctuaries to wild animal sanctuaries, these organizations exist to provide lifelong care for pets who do not have a traditional home and wild animals who can not survive in the wild. The range of jobs in such an organization varies, from animal caretakers to fundraisers and support staff.
9. Animal trainer: If you have a knack for helping animals improve their behavior or follow commands, considing becoming a professional animal trainer. You could conduct training classes for the public, train search and rescue dogs, or provide training for celebrity animal actors.
10. Author As a columnist, novelist, or nonfiction author you could devote your time to writing about what you love: animals. Many mystery writers have had success with series of books featuring cats and the people they seem to have trained, or perhaps you could write a column on pet health for a newspaper or magazine.
Don't forget to consider jobs where you don't work directly with animals, but work in organizations that focus on animals. You could be a receptionist for a veterinarian's office, a fundraiser or bookkeeper for an animal welfare organization, or work in human resources or public relations for a conservation group. In all these cases you would have ample opportunity to spend time with animals and would be using your skills to benefit animals, even without being in a position where your primary job duties involve caring for animals.
Looking for more options? Check out the rest of Bright Hub's collection of career guides and profiles.
Image Credit: sxc.hu/beverlytaz (https://www.sxc.hu/photo/893197)