Practicing Proper Email Etiquette When Out of Office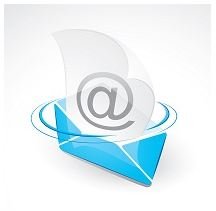 Why EMail Etiquette Matters When Out of the Office
Most of us do not work 7 days a week, 365 days a year. In fact, chances are that you have taken sick days, vacation days and personal days at some time during the past year. Those who are involved in any type of project understand their absence can result in questions arising, issues coming to a head and other problems.
These are just a few reasons why email etiquette matters if you are going to be out of the office. Not everyone knows what should be included in their "away" messages, and this sometimes results in problems. Learning proper email etiquette when out of the office is not difficult. Everyone can learn it, here are some tips for good email etiquette.
Image courtesy of Pasko Maksim, iStockPhoto.
Tips for Good Email Etiquette When Out of Office
For better or for worse, we depend on email for more inter-office communication. Fortunately, many popular email programs such as Microsoft Outlook allow us to set up custom messages to let others know we are out of the office. Here are some tips for good email etiquette when out of the office.
Information to include:
There are some things that will make your emails more valuable to the person who receives them. In addition to including your name you should include the following information in your out of office responses:
The dates of your absence
The date you will return to the office
An estimated time when you will be able to respond to messages
An emergency contact name
An emergency contact phone
An emergency contact email
Whether or not you will be checking emails while out of office
Information that should not be included:
Unless it is critically important to those who may possibly be sending you emails when you are out of the office these items need not be included:
Where you are - Unless there is a good reason, this may be a bad idea.
A phone number to reach you - You are better off giving this to a supervisor or trusted staff member since you do not know where emails may come from and who they are from.
The reason you are out - While it's acceptable to state you are at a conference or other professional function, stating you are out due to a death in the family, out of state or other reason is probably not a good idea.
Summary
There are many business and personal reasons why you may not be available to respond to emails, including being out of the office. Understanding email etiquette ensures that those who need to email you will get a professional response. These tips to proper email etiquette can help you prepare for being out of the office.