Top 10 High Paying Non-Degree Jobs: Know the Cities Where They're in Demand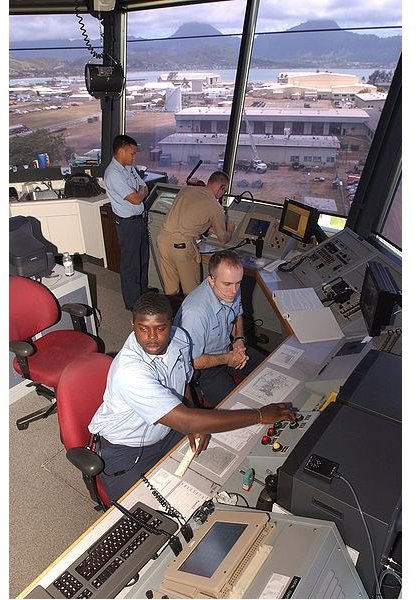 Top Ten High Paying Non-Degree Jobs
A lot of people land good careers without a college degree; it's just a matter of knowing where to find them and where you can get some good training for basic skills. Through our list of "Top 10 High Paying Jobs That Require No Degree", find the career that's the best fit for you and know the steps needed to enhance your qualifications as a non-degree applicant.
It's good to keep in mind that while it's possible to enter these careers without a degree, you'll often receive higher pay or have more advancement opportunities available if you do have a degree or some other additional training.
1. Air Traffic Controller
There are three ways you can become an air traffic controller. The first is by acquiring experience from the Federal Aviation Institute or the Department of Defense as a veteran or as a civilian. The second is to apply directly, provided you have had 3 years work experience combined with a college degree or its equivalent.
The third is to successfully complete an aviation study program, via the FAA's Air Traffic Collegiate Training Initiative (AT-CTI). Accredited schools offer this program either as a 2-year or 4-year non-engineering course, where you can get the basic air traffic control and aviation basics. In order to land a job as an air traffic controller after graduation, you will need your school's recommendation. For a complete list of these schools, you can check them out at the FAA website's Approved Air Traffic- Collegiate Training Initiative.
Top Cities to Look for Air Traffic Controller Job Openings Based on Popularity of Demand Compared to Other US Locations
Anchorage, Alaska (30.5%)
Cleveland, Ohio (6.4%)
Miami, Florida (5.8%
Kansas City, Missouri (5.5%)
Washington, District of Columbia (5.5%)
Honolulu, Hawaii (5.1)
Oakland, California (4.3%)
Houston, Texas (4.3%)
Seattle, Washington (4.2%)
2. Elevator Installers and Repairers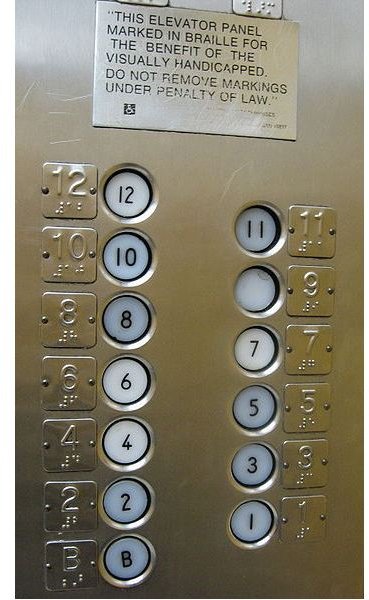 This comes in second as a high paying non-degree job. Those who land jobs or apprenticeships as an elevator installer or repairer, are able to do so by applying with their local Union of Elevator Constructors. To learn the basic skills of the trade, you can acquire training through programs offered by a local educational committee. To become a licensed elevator installer and repairer, one must pass an exam given by the National Elevator Industry Educational Program. Courses are offered by the National Association of Elevator Contractors to earn a certificate as a Certified Elevator Technician.
Other sources of training and skills are two-year technician courses at technical institutes for programs in Mechanic and Repair Technology, Electronics and Repair Maintenance, HVAC Maintenance and Repair, building Management and Construction Trades and other similar courses.
Based on Occupational Employment Statistics, assemblers, installers, repairers and electrical or hydraulic maintainers for elevators for freight, passengers or dumbwaiters are currently in demand in the following industries: Building and Equipment Contractors, Local Governments, Machinery, Equipment and Supplies Traders, Wholesale Electronic Agents and Brokers and Colleges, Universities and Professional Schools while hourly wage rates range from $30 up to $35.70.
Top Cities to Look for Elevator Installers, Repairers Job Openings based on Popularity of Demand Compared to Other U.S. States:
Honolulu, Hawaii (7%)
Knoxville, Tennessee (6.6%)
Syracuse, New York (6%)
Baltimore, Maryland (4.9%)
Savannah, Georgia (4.4%)
Oakland, California (3.2%).
Note: California pays the highest hourly rate at $41.22/ hour, followed by Michigan, Nevada and Wisconsin at $41.19; $41.02 and $40.35 respectively.
3. Construction Manager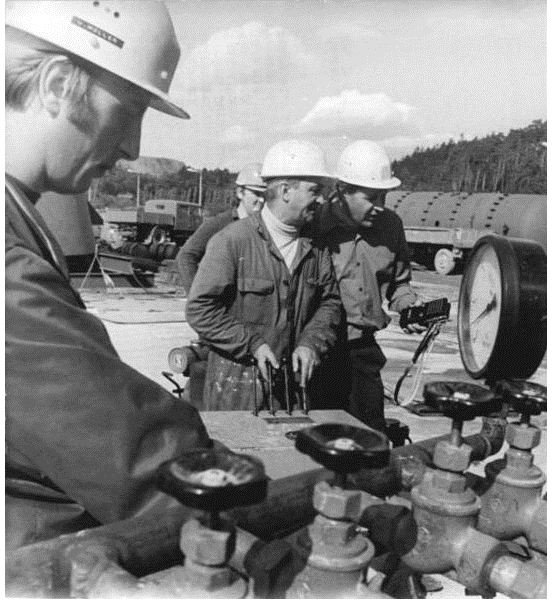 According to labor statistics, 61% of construction managers are self-employed and are more popularly known as general contractors. Competition is quite keen in this field and most job seekers stay ahead by combining construction work experience with a certification in a related field, if the applicant is a non-degree holder.
Alabama is the only state that shows a high demand for construction manager employment, wherein Decatur is the most popular at 2.3% rating, compared to all other states in the U.S. Other Alabama cities to consider are Birmingham, Florence, Mobile, Tuscaloosa, Auburn, Anniston, Montgomery, Dothan and Huntsville.
If you are considering a degree in this field, Alabama schools for Construction Managers include Ashworth College, which offers online Associate Degree for Construction Managers, ITT Technical Institute offers both Associate and Bachelors Degree in Campus and Jefferson State Community College in Birmingham offers on campus Associate degrees.
Continue on to the next page for other high paying jobs that don't require a college degree.
4. Gaming Manager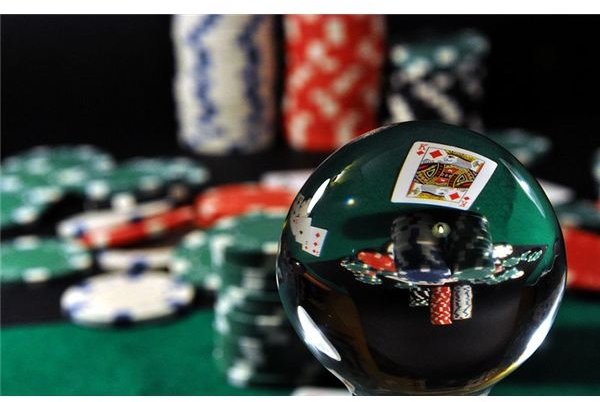 Most gaming managers rise in their careers by starting out as card dealers, croupiers, servers and other entry-level positions in casinos. Trustworthiness is the main factor considered in being promoted to supervisory and managerial levels. However, those with at least an associate's degree in related courses in Hotel, Resort, Club and Casino Management Degrees are faring better when applying. This particular career dropped from its previous ranking as the 3rd of the top 10 high paying jobs that require no degree.
The top industries that have good showings for hiring Gaming Managers are Traveler Accommodations (hotels, cruise ships), local government agencies, gambling industries, spectator sports and management companies and enterprises where salaries range from $32.42/ hour in local government units up to $47.36/ hour in management companies and enterprises.
Top Cities to Look for Gaming Manager Job Openings based on Popularity of Demand Compared to Other U.S. States:
Gulfport, Mississippi (81.80%)
Atlantic City, New Jersey (78.5%)
Lake Charles, Louisiana (34.8%)
Las Vegas, Nevada (29%)
Reno, Nevada (27.5%)
Bremerton, Washington (27%)
Detroit, Michigan (9.7%)
Omaha, Nebraska (7.5%)
St. Louis, Missouri (6.1%)
Phoenix, Arizona (5.2%)
5. Transportation Managers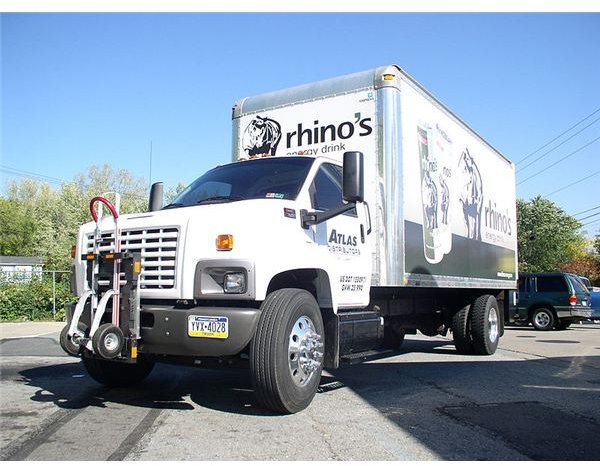 Although the job requires minimal educational requirements, most employers are more inclined to promote or hire those with at least an associate's degree. This is particularly true for those that involve transport of materials that are strictly monitored and regulated by the government like hazardous wastes and recyclable materials. To increase your chances of getting a high paying non-degree job as a Transport Manager, take up special programs courses in Logistics, Distribution and Materials Management, Ground Transportation or Distribution, Transportation and Materials Moving.
Top Industries that hire the most numbers of Transportation Managers are General Freight Trucking services, Warehousing and Storage, Government agencies and entities including local government units, Management Companies and Enterprises. Salaries range from $38.18/hour in warehousing and storage, up to a high rate of $ 49.73/hour in other companies and enterprises.
Corporations and enterprises that pay the highest hourly salary rates are Radio and Television Broadcasting at $ 59.98; Pipeline Transportation of Natural Gas at $ 59.25; Oil and Gas Extraction at $ 59.20; Household Appliance Manufacturing at $ 56.36 and Computer and Peripheral Equipment Manufacturing at $ 54.23.
Top Cities to Look for Transportation Manager Job Openings based on Popularity of Demand Compared to Other U.S. States:
Anchorage (3.6%) and Fairbanks (3.3%) in Alaska
Odessa (2.8%) and Laredo (2.8%) in Texas
Bangor (2.7%) and Lewiston (2%) in Maine
Niles (2.6%) and Ann Arbor (2%) in Michigan
Memphis, Tennessee (2.6%)
Taunton, Massachusetts (2.5%)
Idaho Falls, Idaho (2.1%)
6. Fire-Fighting Supervisors and Prevention Workers
There is an increased demand for fire-fighting supervisors while promotions are mostly based on job performance and written examinations. However to increase one's chances for promotions, it would be best to attain an associate's degree or certification courses in Fire Science, Forest Fire Fighter Career, Fire Safety Classes and Fire Administrative Services. One can find Fire Prevention Supervisor Schools in almost all states while 98% of fire fighters can find jobs in government branches ($25.19/hour) including state ($28.23/hour) and local government units ($34.94/hour).
Top Cities to Look for Fire-fighting Supervisors Job Openings based on Popularity of Demand Compared to Other U.S. States:
Flagstaff (4.5%) and Kingman (4.2%) in Arizona
Redding (4.2%), Chico (3.5%), San Luis Obispo (3.4%) Salinas and Santa Cruz(2.3), Napa (2.2%), all in California
Barnstable (3.4%) and Lowell (3.3%), Leominster,(2.9%), Framingham (2.4%) and Haverhill (2.2%), all in Massachusetts
Fayetteville (4.1%), Wilmington (2.5%), Charlotte (2.30%) and Asheville (2%), in North Carolina
Decatur, Alabama (3.3%)
Clarksville, Tennessee (3.2%)
Eugene, Oregon (2.9%)
Providence, Rhode Island (2.9%)
Myrtle Beach, South Carolina (2.8%)
Cleveland, Ohio (2.2%),
7. Electrical, Electronics, Powerhouse Repairers

These high paying non-degree jobs cover a wide range of electronic appliances and equipment but a well-rounded individual with knowledge of and expertise in electronic principles, circuit analysis, microprocessors and machinery systems, can easily find employment as computer technicians, security systems installers, industrial electronics and business equipment maintenance jobs.
Diplomas in Electronic Courseworks, which can also be taken online, can give the applicant improved opportunities to find work in the following top industries:
Electric power generation
Transmission and distribution
Local governments
Natural gas distribution
Utility system construction
Commercial and industrial machinery and equipment
Hourly salary rates range from $26.67 for industrial machinery repairs, up to $32.33 in natural gas distribution industries.
Top Cities to Look for Electrical, Electronics Powerhouse Repairers Job Openings Based on Popularity of Demand Compared to Other U.S. States:
Weirton (44.9%) and Parkersburg (32.6%), West Virginia
Syracuse (9.8%) and New York City (3.1%), New York
Birmingham (8%) and Mobile (4.3%), Alabama
Port St. Lucie (6.3%) and Jacksonville (3.4%), Florida
Springfield (5.1%) and Boston (3.3%), Massachusetts
Fort Smith (4.9%), Arkansas
Detroit (4.7%), Warren (4.4%) and Holland (3.4%), Michigan
Toledo (3.8%), Ohio
Milwaukee (3.4%), Wisconsin
Evansville (3.2%), Indiana
Pittsburgh (3%), Pennsylvania
8. Railroad Conductors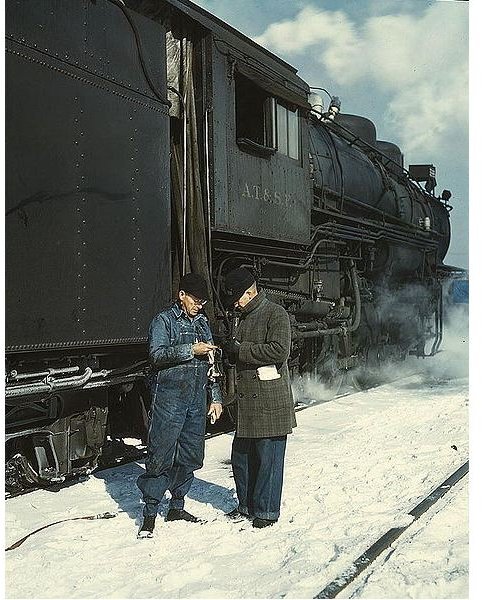 Most Railroad Conductor job openings can be found in the Rail Transportation industries ($26.41/hour) including support activities ($19.38/ hour) and scenic/sightseeing rail transport ($15.45) on land. Only Chicago, Illinois shows a marked demand for these high paying non-degree jobs at 28.2% popularity rating compared to those in other U.S. states. Nevertheless, the trend for its demand is on the rise since its ranking elevated from 19th place to 8th.
9. Dental Hygienist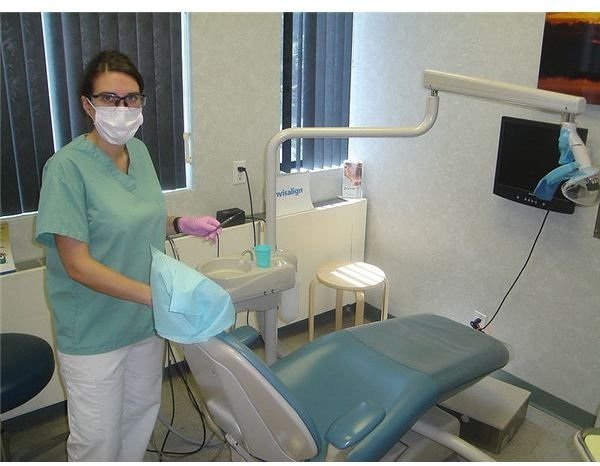 Dental Hygienist jobs were tagged as the fastest growing jobs, where work is usually in office settings as a dentist's office assistant or part of a dental team. Training skills are acquired through dental hygiene programs that include laboratory, clinical and theoretical instructions. Although, its ranking as one of the top 10 high paying jobs that require no degree dropped from 4th to 9th. Current industries hiring dental hygienists are dental offices, physician's offices, general medical and surgical hospitals and outpatient care centers. Hourly salary rates range from $27.68 in hospitals to $32.88 in dental offices.
Top Cities to Look for Dental Hygienists Job Openings Based on Popularity of Demand Compared to Other U.S. States:
Santa Cruz (3%), Yuba City (2.5%), San Luis Obispo (2.1%), California
Corvallis (2.9%), Oregon
Leominster (2.9%), Barnstable and New Bedford (2.5%), Pittsfield (2.2%), Lawrence (2.1%), Massachusetts
Pocatello (2.7%), Idaho Falls (2.4%), Idaho
Danbury (2.7%), Connecticut
Bay City (2.6%), Flint (2.5%), Monroe, Saginaw, Jackson (2.2%), Lansing(2.1%), Michigan
Kokomo (2.5%), Indiana
Bloomington (2.5%), Illinois
Florence (2.2%), and Dothan (2%), Alabama
Jacksonville (2.2%), North Carolina
Sebastian (2.2%), Florida
Manchester (2.1%), New Hampshire
Fort Collins (2%), Colorado
10. Nuclear Med Tech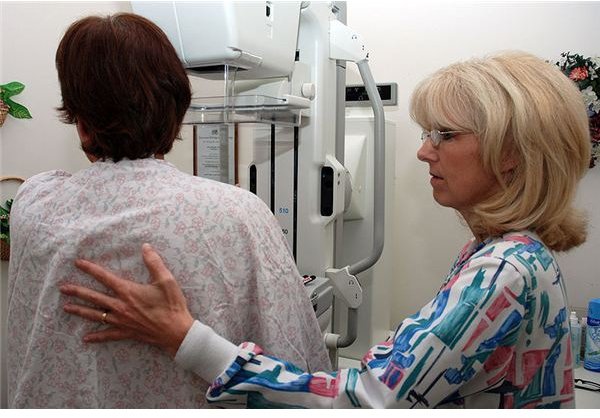 According to labor statistics, 66% of Nuclear Med Techs work in hospitals in charge of operating camera, and in mapping radioactive drugs in patients in order to create images for diagnostic evaluations. Education and training skills can be acquired through certificate programs offered by hospitals, wherein radiologic technologists and medical sonographers can specialize in nuclear medicine.
Top Cities to Look for Nuclear Med Tech Job Openings based on Popularity of Demand Compared to Other U.S. States:
Punta Gorda (11%), Sarasota (4.1%), Gainesville (2.8%), Cape Coral (2.6%), Jacksonville (2.5%), Orlando (2.3%), Miami (2.2%). Pensacola, West Palm Beach (2.1%), Lakeland (2%), Florida
Salisbury (4.9%), Maryland
Greenville (4.6%), Durham (2.8%), Fayetteville (2.6%), North Carolina
Lansing (4.4%), Flint (3.4%), Ann Arbor (3.3%), Michigan
Sioux Falls (4%), South Dakota
Springfield (3.9%), Illinois
Rochester (3%), New York
Topeka (2.9%), Kansas
Modesto (2.8%), California
Birmingham (2.4%), Alabama
Corpus Christi (2.1%), Texas
Allentown (2%), Pennsylvania
Canton (3.6%), Dayton (2.3%), Toledo (2.2%), Ohio
Reference Material and Images Credit Section
Reference Materials:
Images are courtesy of Wikimedia