FMLA Leave for Fathers: What Are Your Rights?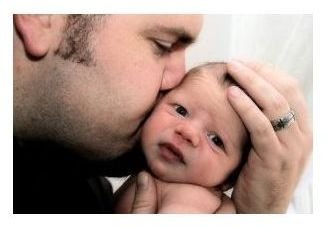 How Much Leave Time Does FMLA Provide?
The Family and Medical Leave Act understands the importance of a father's role in the bringing up of a child, and thus provides every eligible father to take leave from work for the child's care. As per FMLA provisions, a father is entitled to a 12 week unpaid leave to take care of a newborn, adopted, or sick child.
Basic Eligibility
A father can claim unpaid FMLA leave if:
He is employed full time in some government agency or in a private company that has more than 50 employees.
He has been on the job for a minimum of 12 months, as on the first day of the leave.
He has completed 1250 work hours over the last twelve months.
It is important to note here that if the father and the mother of the child work in the same organization, the organization has the right to limit the FMLA leave to a combined total of 12 weeks.
Image credit**:** agastecheg ( https://www.sxc.hu/photo/1111660)
Who Qualifies as a Father?
The provisions of FMLA make no distinction between biological, foster or step fathers, and all of them are equally eligible to claim FMLA leave for child care. Even when there are two fathers, one biological and one legal, both are entitled to claim 12 weeks of unpaid FMLA leave for the child's care. However, when both of the fathers are working with the same employer, the leave could be limited to a combined total of 12 weeks.
As a matter of fact, this law is so flexible that it allows anyone who takes day-to-day care of the child to take child care leave, irrespective of whether he/she has a biological or legal relationship with the child or not.
Conditions for Fathers Claiming FMLA Leave
All fathers eligible for unpaid FMLA leave, are entitled to three types of child care leave:
For pregnancy care and prenatal examinations: This is the only place where the law differentiates between the fathers, if the biological father is married, divorced or separated, he will be allowed FMLA leave for taking care of the pregnant mother and for visiting clinics for prenatal examinations. Also, the current spouse of the mother, even if he is not the biological father, will be allowed to take leave. However, if the biological father is not or has never been married to the pregnant mother, he cannot claim any prenatal or pregnancy care leave.
For birth and adoption: All fathers can avail FMLA leave for the birth or adoption of a child. This leave can be taken starting in advance of the due date of childbirth or the actual date of adoption. Leave for the birth or adoption of the child is usually required to be taken as a continual leave, at one time only. However, intermittent leaves and reduced schedules may be permitted if the newborn or newly adopted child suffers from some serious health condition that requires periodic medical care.
Serious health condition of a child: All fathers, eligible for Family and Medical Leave, can take time off to nurse or care for a child suffering from some serious medical condition, including both physical and psychological problems. This leave can normally be taken only for a child who is below 18 years. However, if a child is over 18 years, but has some mental or physical disability that prevents him from taking care of himself, the father is allowed FMLA leave.
The provisions of FMLA help a father not only to take care of the child and the pregnant mother, but also to bond well with the child. However, if the employer doesn't allow a father FMLA leave, even when the father is completely eligible, the father can file a complaint with the regional office of the United States Department of Labor.