Important Tips on Writing Good Objective Statements for a Resume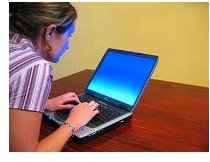 Importance of an Objective Statement
Don't take writing good objective statements for a resume lightly. It's one of the factors that encourage recruiters to either keep reading, or send your resume to the bottom of the pile. The statements shouldn't be generic and bland, because you would be sending a message that you don't have much value to offer the company. Writing good objective statements for a resume is like writing a tag line for a business in order to sell prospective customers on your products or services. When you're looking for a job, the product is "you," and you've got to sell the recruiter on granting you an interview.
Elements of Good Objective Statements for a Resume
Resumes often contain an objective statement, but many of them are not good at all. It takes more than stringing a few words together. The good ones consist of three key elements:
Highlights how you can benefit the company, and not the other way around
Explains why your skills would be valuable to the specific job opening, not the company
Includes the title of the job opening and the company name
In order to write statements that conform to these elements, you'll have to write a unique statement for each job opening. It's time consuming, but it forces you to write unique statements that will grab the attention of many recruiters.
Examples of Good Objective Statements for a Resume
The best way to get started on writing your own is to review examples of good objective statements. Here are a few examples to use as a basis to write your own:
Accountant with 10 years experience working with small business owners and running a business seeks to grow your customer base and deliver competent services as tax accountant.
Problem-solving real estate agent with excellent closing skills and more than 15 years experience seeks to grow your agency as a realtor with my proven client relationship management skills.
Sales savvy customer service representative with 5 years call center experience will effectively handle incoming calls and help you grow leads.
Each of these examples is effective because they follow the three key elements of writing good objective statements. They let the recruiter know directly that the applicant is ready, willing and able to be a team player, and has the skills and experience to do so.
Examples of Bad Objective Statements for a Resume
Bad objective statements are vague and do not contain all three key elements of writing a good objective statement. Many recruiters won't waste their time with the rest of the resume, if there are many other applicants to consider. Here are a few examples of what not to do:
To obtain a position in the legal industry.
Seeking a position as a sales manager where I can grow and further my career.
To secure a position that will develop my talents in the field of accounting.
None of these statements communicate value to the company, or sell the recruiter on the applicant's skills. If the recruiter bothers to keep reading, they won't expect much.
Your objective statements should shine now that you've compared the good examples to the bad ones, and understand the three key elements to writing good objective statements for a resume. Don't be tempted to repeat the same objective statement for each job opening. If you want the job, it's worth the extra effort.
For more tips, check out Bright Hub's list of Top 10 Resume Dos and Don'ts.
Image Credit: Matthew Bowden