Land Surveying Jobs: Land Surveyors, Surveying and Mapping Technicians, Cartographers and Photogrammetrists, Geographic Information System Specialist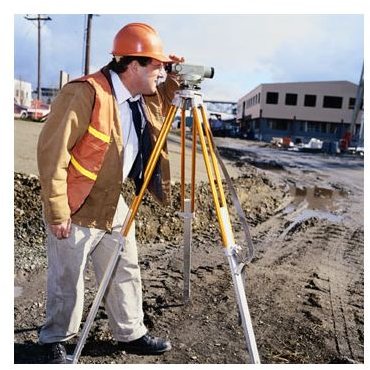 Introduction
Land surveying is a specialist field which requires accurate measuring of land for various purposes. The professionals dealing with such jobs are known as land surveyors. Land surveying is also a vast field which except land surveyor also requires people with different expertise. Thus, there are several types of land surveying jobs available in the market today.
Land surveying mainly deals with measuring and collecting data land, areas with water bodies, and air space. Technically it involves determining the exact location and measurements of a particular land area, including its elevations, locations, property lines, land contouring etc. A person involved with land surveying should have accurate knowledge for dealing with everything related to land parameters. As there are numerous factors attached with land surveying, people with different expertise are required for land surveying jobs. Let's take a look at a few main job opportunities that the field provides.
Land Surveyor
A land surveyor job involves the main duty of the actual survey of the land. A land surveyor is generally hired by a land owner to accurately mark the property lines for the production of layouts, maps, and graphs of the land. The surveyor's job is to study the legal records, including previous boundaries and surveys and make reports and maps accordingly. A land surveyor working in a particular state is licensed by the government of that state. He goes through several pages of data provided by several other experts before writing the final report. A land surveyor must have a bachelor's degree in surveying or related field and a surveying license issues by the state.
Moreover, different types of surveyors are required for different surveying jobs. A geodetic surveyor measures large areas and shapes of the earth and determines the exact position of geographical points. A Geophysical prospecting surveyors marks sites on land for exploration below the surface of the earth. This type of surveyors generally works with petroleum and mining industries. A marine or hydrographic surveyor studies various water bodies such as rivers, lakes, and harbors for construction purposes. All these types of surveyors have a team of experts working with them. A lot of job opportunities are also created by the positions in this team.
Surveying and Mapping Technician
A surveying and mapping technician assist the land surveyor in collecting data from various sites. The surveying technician collects land related facts using special instruments such as measuring tapes, chains etc. In short, a surveying and mapping technician is a kind of helping hand to the land surveyor. He writes notes, makes sketches, and feeds in data in the computer. Some surveying teams also have helpers who assist the technicians to move brushes from sight lines and to carry various instruments.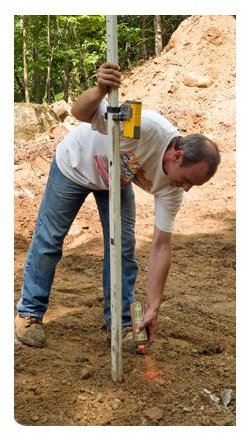 Cartographers and Photogrammetrists
A Cartographer's job is similar to that of a land surveyor; however they rarely go to the survey site. Their main job is to collect both spatial and non spatial data and facts about the earth's surface and compile them to form maps. Cartographers form maps on the basis of the data provided by the land surveyors and include both physical and social characteristic details into the map. Cartographers generally cover large areas and also take assistance from another type of specialists known as photogrammetrists. Photogrammetrists use aerial photography to prepare maps either is digital or graphics form. Photogrammetrists also mainly work in offices and acquire details using technologies such as aerial cameras, satellites, light imagining detection and ranging etc.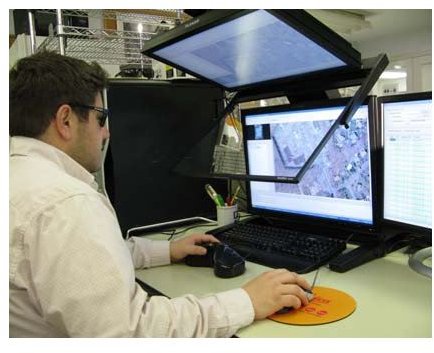 Geographic Information System Specialist
With the increase in usage of geographic information system (GIS) in land surveying activities, the demand for geographic information system specialists has also increased tremendously. These specialists use geographic information system to perform the job of both mapping scientist and surveyors. Today GIS has become an integral part of land surveys as they provide several ready-to-use details accurately in digital format. Thus, a geographic information system specialist uses GIS to acquire earth related details and then integrate it with the data provided by other specialists.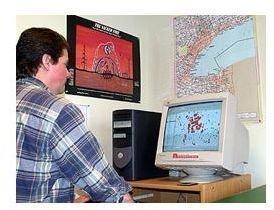 Conclusion
Thus, land surveying offers several job opportunities, with good salary and bright future prospects. A land surveying job involves both on-site and office work. A land surveyor might have to remain out door in spite of harsh weather conditions. The job also involves several hours of travelling and also demands continuous walking or standing. Thus, it is suggested that one understands the job profile of each of the mentioned positions thoroughly before applying for it. Most of these jobs also require some kind of formal education and experience. However, they provide good salary and excellent future prospects.
References
Image Credits