Tips for Optimizing Your Resume: Enhance Your Job Hunting in Today's Wounded Economy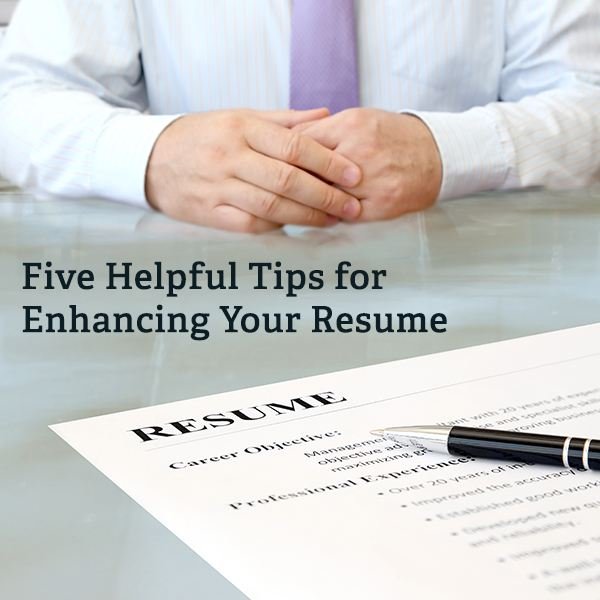 The nation's wounded economy has many on the prowl for supplemental – or simply new – employment. Yet the road to that new job can be uncertain. In fact, the mere first step, submitting a resume, can be rather anxiety inducing. And justifiably. Not the least of reasons is the very fact that so many people are desperately, diligently job-hunting at the same time, while the opportunities, in many areas, are relatively scarce. As a result, standing out among the towering stacks becomes all the more difficult.
However, by enhancing your resume with these easy, helpful tips, your dream job–or just a "doable" job–may not be so elusive.
Job Descriptions, No Restrictions
Think of past jobs as opportunities to brag. Far more valuable to a prospective employer than the minutia of your daily tasking is what you were able to contribute in the big picture to the companies for which you worked. Zoom out.
How did you add value?
Did sales increase?
Did an idea of yours lead to a major advance within the organization?
Did you take the lead on an important initiative?
Ask yourself these questions and answer them in the bullet points where you would ordinarily describe your job.
Objectively Speaking
While the above-referenced descriptive portion of your resume allows you permission to focus on yourself and celebrate your accomplishments, remember the bottom line for prospective employers is what you intend to do for them. In fact, the "bottom line" should be reflected in the topmost line of your resume, typically reserved for the Objective.
Ye old "Objective," often treated as a candidate wish list (e.g., "To obtain a rewarding and challenging position with a loyal, successful company that demonstrates its employee appreciation with continual opportunities for growth and advancement…"), is often extraneous, insubstantial and indulgent. Consider toning it down or omitting it altogether, and replacing it with a Mission or Overview, one that is pointed and pithy, as today's employers are looking for keywords they can connect with straight away. A mission or overview is a great way to succinctly encapsulate your skills while pledging to be just the kind of professional employers want on their team.
Professional Pizzazz
Perhaps we've all been guilty of bejeweling our resumes with impressive-sounding adjectives from the time-honored "career speak" lexicon.
But if you must invoke the thesaurus, it's more valuable to enrich your resume with vivid verbs that paint a clear picture of what it is you achieved while on a certain job.
An even more meaningful and creative way to add pizzazz to your resume is to highlight unique aspects of your character by identifying certain organizations or social groups to which you've belonged, volunteering you've done, and workshops or conferences you've attended. Early on in the resume, you may also do well to highlight some standout awards/honors you've received, no matter how minor they may seem to you.
Remember, you're building a narrative here, and that narrative is You. The power of engagement is often in the details.
One Size Does Not Fit All
Every prospective employer is different, as is every position. Treat them accordingly. Tailor each resume and cover letter to accentuate the qualities, skills and experiences that will most appeal to the company or organization to which you're applying. Do the research. Learn all you can about the employer's history, niche and goals as well as the desired position, even if it means researching the role that position plays in the greater context of other such departments in similar companies.
Helpful resources include:
U.S. Department of Labor's Occupational Outlook Handbook
About.com Career Planning Guide
The Preference Is No References
The familiar sign-off slogan, "References furnished upon request," like ye old Objective, is rather extraneous and obvious in today's marketplace. It simply takes up valuable real estate on your resume that could be used for meatier descriptions of your experience.
Following these simple steps can make job-hunting a lot easier. By making yours the sort of resume prospective employers are actively seeking out at a time when they can be most selective, you can easily become the hunted, not the hunter.
References