Go on Vacation, But Don't Leave Your Clients in the Lurch: How to Prepare for Your Vacation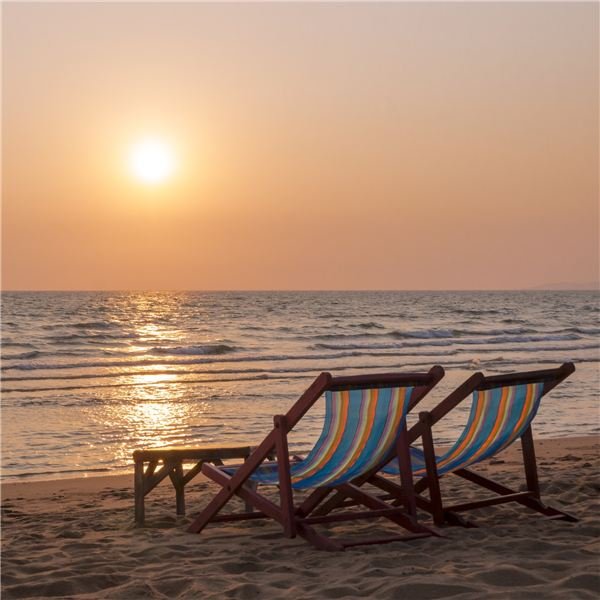 If you're in a fast-paced industry, it's hard to feel comfortable leaving town. And even in less time-sensitive industries, work needs to keep moving forward. The key is to create personalized knowledge databases or support systems for clients to ensure they aren't left fending for themselves while you're out of town.
When you create systems that are custom-made for your clients, they feel like a top priority. This builds loyalty and enhances the customer experience. You don't necessarily have to start from scratch with each client, but you do need to provide materials that offer unique value to clients based on their particular needs.
Equip Your Support Systems
The specific tools that make up your system depend largely on your industry, but it's helpful to start with a basic framework and build out your database as needed.
Here are seven features a good support system includes:
1. Project Management Offices
Project management offices supply industry-specific models to support project management. For example, a global ingredient manufacturer I worked with focused on resources concerning best practices for using its ingredients, while a large software developer created its knowledge center to support the implementation of the agile software development method.
2. Process Maps
Process maps will articulate the unique developments you're cultivating to improve the client's experience. Specific objectives can be mapped to offer a visual understanding of processes, as well as spark new ideas, identify pain points, and illustrate areas of growth. Process mapping is viable across all industries, from preparing a restaurant menu to developing project budgets.
3. System Models
System models will inform clients where they are in the use of new skills and how they interrelate. They also identify points for maximum leverage of new behaviors and places where engagement might give you significant return on any time or effort you expend.
4. Templates for Action and Coaching Others
Providing how-to templates for doing specific activities is a great way to leverage your subject matter expertise in your absence. Clients appreciate clear explanations that can guide them as they try applying new processes and concepts in their work roles or with their teams. Providing templates for managers and leaders to use as coaching materials also helps create a more robust performance environment for your clients.
5. Thought-Starter Articles, Audio Files, and Videos
Get creative with using different mediums to communicate new concepts, ideas, or next steps to your clients. For example, you can use a podcast to update your client on the status of his new business venture. The more creative you get, the easier it will be to keep your client's attention.
6. Risk Management Guides
Risk is a fundamental reality of running a company, but by giving your client a run-through of the basic dos and don'ts, you can (hopefully) mitigate that risk. Create a simple precautionary checklist that clients can reference to prevent disruptions.
7. In-Case-of-Emergency Kits
No matter how infallible your risk management guide is, mistakes still happen. Prepare an emergency kit, and make it as specific to a client's situation as possible. If clients need to use them while you're away, they will be surprised and delighted by your foresight.
These tools are a great starting point for any client support system, but you should examine each client's unique needs and tailor resources accordingly.
Making General Resources Specific
These steps will help you zero in on each client individually and personalize your support system to fit each client's industry and objectives.
Speak Their Language: Communicate your offerings in a language your customer can understand. Communication will only become muddled by industry jargon that they can't comprehend, which will lead to more confusion.

Offer a Flexible Template: Design customized process application kits that are unique to your client's intentions but can be readily tailored based on shifting priorities over time.

Assess the Product: Create a process for evaluating the usefulness of the materials provided. Many knowledge management systems have usage reporting built in that tracks metrics such as number of downloads or click-throughs.

Review the Results: Conduct a formal annual or semi-annual review with clients to ensure that the database continues to serve its purpose. The database is an extension of your brand, so if it seems useless or outdated to clients, it will reflect poorly on you.
Although a database is no substitute for one-on-one client care, resources like these will empower them to move forward and independently resolve minor issues while you're away. There's always a little extra work that goes into prepping for vacation, but if you create general support systems to have on hand, it's easy to tailor them to each client before taking off. These systems can work so well that you may decide to use them during busy seasons when you're present but stretched too thin. Either way, these resources will help you support your clients better, whether you're in the office or on the beach.
About the Author: Andrew (Drew) C. Marshall is the Principal of Primed Associates, an innovation consultancy. He is a co-host of a weekly innovation-focused Twitter chat, #innochat; the founder, host, and producer of Ignite Princeton; and a contributor to the Innovation Excellence blog.