STEM Skills and Degrees: A Necessity for Future Careers?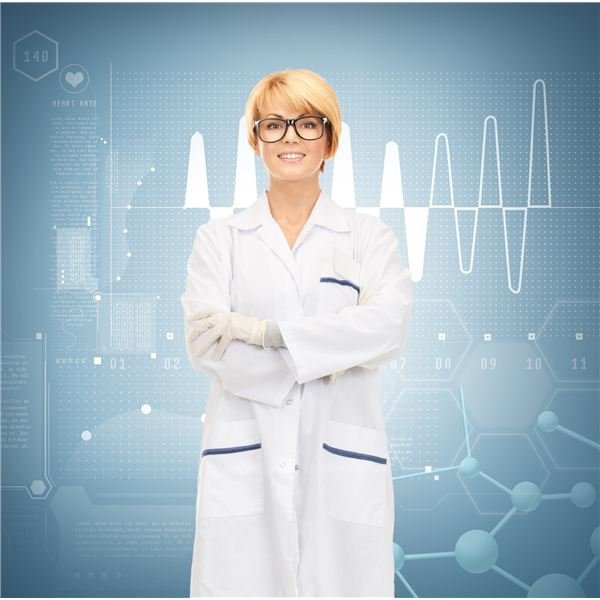 What does this mean for those looking for work? Should college students re-evaluate their interests when picking degrees?
STEM Job Growth
STEM workers have been credited with the general improvement of society; they are essential to developing our technological innovations and strengthening our global competitiveness. As a result, on average since 2010 they have earned almost $25 per hour, $9 more per hour than those in other occupations. Those earnings have also shown persistence over time and have generally increased since the mid 1990s. Over the past 10 years, growth in STEM jobs has been three times as fast as growth in jobs in other fields.
Most positions in the STEM fields require a bachelor's degree or higher and that alone may deter students from considering studies in that field. More than two-thirds (68 percent) of STEM workers have a bachelor's degree or higher. The physical and life sciences have the highest-educated workforce, with nearly 40 percent holding a graduate degree.
Though students may be deterred from such a commitment, colleges continue to encourage it. For instance, Spellman College thinks colleges should emphasize STEM jobs, especially for women. It is estimated that women hold fewer than 30% of all STEM jobs. Spellman president Beverly Daniel Tatum believes female students should be encouraged to pursue STEM studies; 52 percent of Spellman's STEM faculty are women, and a third of their students study STEM majors.
In addition, an engineer named Debbie Sterling launched a successful Kickstarter campaign to make toys that help little girls take an interest in these fields. Intuit QuickBooks sponsored this commercial for GoldieBlox at SuperBowl XLVIII. Haven't seen it yet? You can view it here: Uncut Version of GoldieBlox Ad on YouTube
Get the Skills Even If You Don't Get the Degree
Students might want to consider majoring in STEM studies in college even if they don't end up working specifically in a STEM field. IEEE Spectrum Forecasters say, "STEM fields encourage critical thinking, development of problem-solving skills, and other skills applicable throughout life—regardless of future jobs."
But even with a useful degree and all the encouragement, there is a "leak" factor. People become dissatisfied with their job for one reason or another—bad management, distance from home and hiring freezes for example. Women, in particular, may drop out of their field after receiving the degree due to the feeling of isolation that comes with being the only woman in a department.
And that's where the importance of a Liberal Arts education comes in. Spellman and other STEM-strong colleges also understand and value Liberal Arts programs. Liberal Arts programs "emphasize the skills … critical thinking, problem-solving, quantitative reasoning, communication skills."
IEEE Spectrum contributing editor Robert N. Charette agrees. "Everyone needs a solid grounding in science, engineering, and math," he writes. "To fill that shortage, you don't necessarily need a college or university degree in a STEM discipline, but you do need to learn those subjects, and learn them well, from childhood until you head off to college or get a job."
Whether or not graduates decide to go into a STEM field, students should study skills outside a specific field to succeed in the working world. The practical business skills learned from a Liberal Arts education are just as crucial to implementing world-improving ideas, and a STEM degree doesn't guarantee a job or a certain salary. Students should complement STEM studies with other work. They will come out with a better general business sense and can still advance if their STEM degree doesn't fulfill them.
References