The Rise of Workshifting: Welcome to the New Office Normal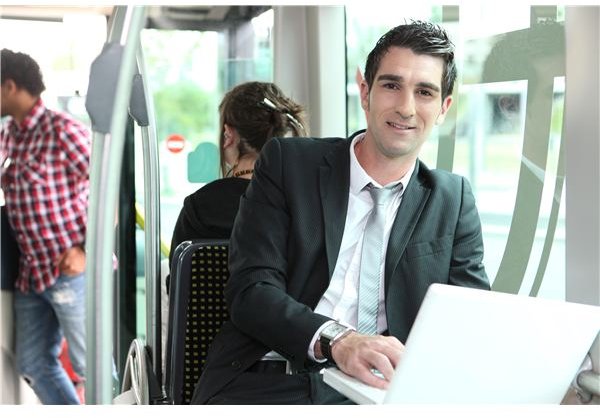 In the past, workshifting has been associated with consultants and people running their own small companies. Independent of a bosses' scrutiny, these individuals were free to create schedules that worked for them, while still getting all their work done. These days workshifting is becoming popular in the corporate world thanks to increasing use of smartphones and other mobile technology.
The advent of BYOD (Bring Your Own Device) and PYOD (Pick Your Own Device) with Smartphones, laptops, iPads and tablets enables employees the flexibility to work anytime from anywhere and communicate in any time zone. According to a recent survey by iPass, a global network provider company, workshifting is changing the work habits of people around the world.
Of the 1,100 people surveyed by iPass:
38% regularly work in the morning before their commute
25% work during their commute
22% work on the way home every day
33% continue work when they get home
26% work after dinner
19% work after putting their children to bed
Nearly half (49%) admit that when they can't sleep, they sometimes work in the middle of the night.
In addition, a white paper commissioned by the cloud provider company Citrix states that 91% of organizations plan to have implemented desktop virtualization by the end of 2013 to accommodate workshifting.
Due to the benefits of workshifting—increased productivity, retention of top talent and improved customer service—the vast majority of organizations surveyed in the Citrix study (93%) intend to provide a flexible work environment by the end of 2013.
Benefits of Workshifting
The Citrix paper surveyed more than 1,100 Senior IT professionals. The three top reasons for providing a flexible work environment through virtual computing are directly related to workshifting:
Reducing business and IT costs
Providing greater workplace flexibility for people
Improving support for an increasingly remote and mobile workforce.
And even though workshifting employees do not get a salary increase for working longer hours, the flexible hours have had positive effects for both company productivity and employee job satisfaction. Most iPass responders say they actually get more done when their work schedule is flexible. The majority of survey-takers (64%) said workshifting enables them to achieve a better work/life balance because they can fulfill more personal obligations.
The Downside
However, all this flexibility can get tricky for the company. According to an IT professional at the small pharmaceutical company Genesys, 300 employees located all over the globe are serviced by just seven IT professionals. That kind of ratio demands virtualization and optimum use of IT talent and time.
And according to that iPass report, BYOD and workshifting are stressing the IT departments to their max. Workshifting brings "increased frustration and loss of control by IT, and concern over rising mobile data costs." IT departments are more taxed for time and manpower than ever before. Data encryption, data loss, data backup and data recovery are big concerns for systems that are forced to handle the increased number of devices. Data security is a big overall concern because when a company implements either BYOD or PYOD, employees tend to use their devices for many things other than work. Viruses and other security breaches put a company at greater risk.
And though companies that implement BYOD save a lot of money on the devices themselves, backend costs increase to secure all the information in their database/cloud/server systems.
According to the IT leaders surveyed by iPass:
44% believed costs would increase due to more Smartphones being used for work purposes
41% believed costs would increase due to more 3G (and 4G) data users on Smartphones and tablets
29% believed costs would increase due to more devices being used per individual
22% believed costs would increase due to the increase in the number of mobile employees at their companies
The Future
IT departments are going to have to figure out how to make all of this work. Flexible work hours and mobile devices are in the immediate future for many more organizations. Yahoo CEO Marissa Mayer may have called everyone back to the office (as did Best Buy CEO Hubert Joly), but that seems to be the exception right now. Employees say they are happier when they set their own hours. Workshifting is the new office normal.
References