How Do You Discover Your Dream Job? Answer These 5 Questions to Get Started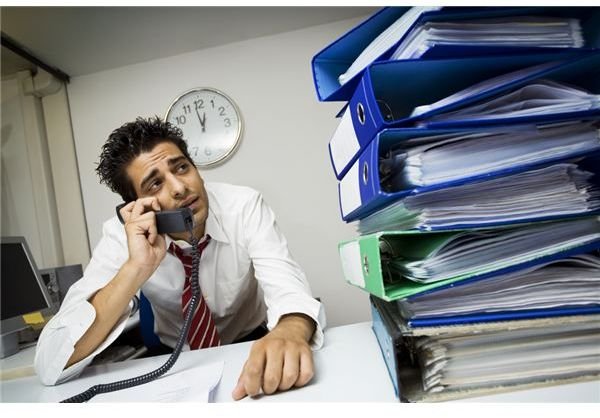 You're probably reading this because you too have had THAT thought creep into your head. You know, the "I wish I loved my job" or "Why can't I be one of those people who are passionate about what they do for a living?"
It's sad that many people dislike their jobs, looking forward to Friday so that their 'real' lives can begin. The weekend is the part of life that they actually enjoy, where they forget about how much they hate their job.
Sounds rather harsh? I don't think it is.
Society accepts our starting at the bottom of the ladder, spending years working hard building a career to get promotions and pay-rises in roles we don't enjoy. Then, we look back and find it hard to face that our 'career' never actually inspired us in the first place.
"Have I wasted my time?" "What will people think?" And… more often than not it's: "What on Earth do I actually like doing, anyway?"
The good news is that you haven't wasted your time. All your experience hasn't been in vain. Your past experience will actually provide a solid indication around your likes and dislikes, and what you should do next.
So here are five questions to ask yourself today, to help you figure out what you want to be when you grow up. Do it with your partner or best friend, and a glass of wine, and let the answers flow!
Is There Anything I LOVE About My Job?
---
Your job isn't entirely bad. There are elements that you enjoy.
It's time to put on your detective hat. Look at your LinkedIn profile or most recent resume (if you haven't updated it, now is the time). Go through your job descriptions, taking note of projects you've enjoyed, and what you're proud of. Write down the things that stand out to you – they are an indicator of what brings you the most joy and most likely are related to what you're good at too.
Maybe it's helping your clients. Perhaps it's the time that your team volunteered at a soup kitchen… The time you helped one of the business units de-clutter their filing system, or the time that you organized a charity ball.
The main thing to focus on here is what you liked and drill down to why that activity brings you joy. This will provide you deeper understanding into what you like and why.
What Would Make Me Happier in My Career?
---
If you still not sure what it is you enjoy at work, then ask yourself this question. Is there anything that would make you happier in your career?
Perhaps you'd like to have a sense of more responsibility and accountability? Maybe you like guiding others and passing on the skills that you have learned, and want to do more of that, formally. Or maybe you've realized that you'd prefer to work for a brand that stands for a cause you wholeheartedly believe in?
It's time to think long and hard about this. If you find it difficult to define what would make you happy, you may never find it.
What Is My One Perfect Day?
---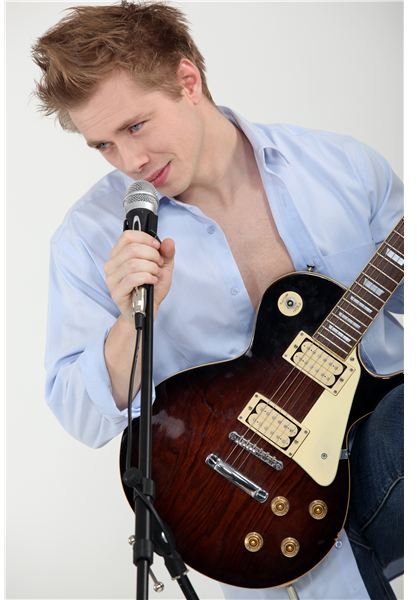 Imagine what your perfect day would look from the moment you wake up to the time you close your eyes. Walk yourself through each moment of your day and feel how you would feel, smell the air, explore what you see and create your experience using all of your senses.
What are you doing? Where do you see yourself? Who do you see yourself with? Is there some sort of overarching passion that consumes you? What makes you tick? (Don't worry if your answer sounds ridiculous and you want to be a rock star. Write that down then.).
Write out every little detail of this perfect day, one year down the track, and create a vision of that day so it resonates deep within you.
Does anything stand out to you? What did you enjoy the most about your one perfect day? Are you seeing any similar themes emerge yet between your answers to the questions? And most importantly, how does your perfect day meet an underlying need (i.e. what do you like so much about being a rock star?).
What Am I Good At?
---
Each and every one of us has a set of core strengths.
Yes, you've probably been brought up to think that it's not right to talk about what you're good at, because humility is king. It's rude to boast, isn't it? I'm here to tell you, it's not! Toot your own horn to your heart's content.
If you're stuck, ask your friends or significant other what they think are your greatest assets and how you best contribute to others. What words do they use to describe you? Do you often hear the same thing repeated from many people?
Again, take note. You'll be building up a clear picture by now of who you are. Sometimes an external point of view helps to uncover that which we don't see.
When Am I in the Zone?
---
This is by far the best way to really understand what it is that infuses you with life and what you should spend more time doing.
When time flies the fastest, what is it that you're doing? Do you have a favorite sport or musical instrument? Do you enjoy playing with children? Do you love walking around your neighborhood, taking photographs of simple things from unusual perspectives? Why do these moments have you so engaged?
Many times, when I ask my clients to think through this question, they find that what they love to do now is something they used to enjoy as children. This is another helpful way of framing the question.
Keep writing these down.
Last but not least, start linking these ideas and combining them to form your perfect job description.
Do you see recurring themes?
Take some time to ponder over your new job description. How you should combine all your skills, passions and talents may not jump out at you immediately, and that's fine. When you keep asking yourself these questions, the answers will come in time. Just be patient.
And if you need any help linking your story together. Feel free to write to me!
About the Author: Irene Kotov is the founder of Arielle, and helps people get jobs they love in amazing start-ups and inspiring companies. As a resume writer in Sydney and interview coach, Irene ensures her clients stand confidently head and shoulders above their competition. You can find her on Google+