Ask Yourself 3 Questions Before Accepting a New Job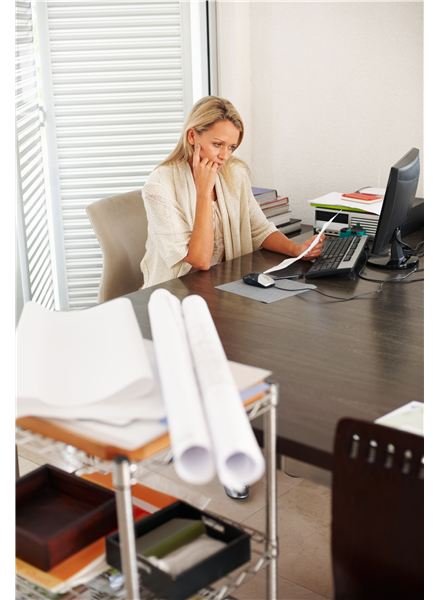 Before you Accept a Job Offer
Hold on a second. Before you accept that offer and hand in your resignation to your current employer, there are a few questions that you should ask yourself.
**
1) Is This Role all That They Say it Will Be?
Have you been sold to? Of course, the hiring manager is lovely, and the recruiter can't say enough wonderful things about the company and the team. The truth is, you will never hear them say anything other than positive things. Have you done your own research to ensure that everything lines up to what they've been preaching?
Although the rumors might be true, don't forget that the hiring manager wants to fill that position so that he or she isn't doing double the work. The recruiter also has his own agenda – he or she wants to make their commission.
So how do you get to the bottom of what's really going on inside the company? Network. Speak to other people from the company, talk to other recruiters, connect with people who work there on LinkedIn. Also, check out the company's social media profiles and search for reviews on the company. Do whatever you can so that you find out what's really happening behind the scenes.
The Internet can also lead you to information on the company's culture, financial situation and leadership stance. These are key, as they can significantly impact you if your contacts have been telling fibs.
Ask questions that creep up during your 'investigation'. Don't be afraid to seek clarification from the recruiter or the hiring manager. This is your life. You are entitled to make an informed decision. Plus people will respect you for not just sitting idly by the sidelines. If it all checks out, and you love the challenge that this role presents, go for it!
2) Am I Running Away From a Bad Job, or Running Towards a Good Job?
These may seem similar, but believe me, they are two very different concepts. Sure, you've had enough of your boss and you're sick of doing the same routine tasks that your role requires, day in and day out; or perhaps there is something else that makes you want to RUN for the hills at the thought of work. Even so, have another thought about leaving.
It's likely that this same scenario you are trying to escape will follow you around until you deal with it. It won't be the last time you get annoyed by that customer. If it's your boss, you are bound to have another manager who you have similar conflicts with. If it's the tasks at work, will leaving really solve this problem?
Any annoyance you may have will only get better for a little while, and then situations will creep up that seem strangely familiar, and you'll be looking for a new job once more.
Think about how you can make a difference in the role that you're in. See if you can turn a situation around that's frustrating you. Once you've done that, and you feel that you have outgrown the position, then leaving becomes the right decision.
3) Have I Just Been Swept Away in the Recruitment Romance?
It is possible, believe it or not. Although not a very romantic situation, when you're being complimented left right and center, it's natural to be overwhelmed and even swept off your feet from the flattery of a job offer. As human beings, we have a natural tendency to be attracted to those people who say good things about us. And employers and recruiters are bound to gush over you more than they normally would when they want you to accept their role.
What to do? Give yourself some space from the situation and accurately assess if you're building castles in the sky. Will it really will be wonderful to work for this company and manager once the honeymoon feeling wears off? Don't forget the old adage, the grass is always greener on the other side. Stay grounded throughout your search, and ensure you have a crystal clear picture before you accept and resign from your current position.
Ask what a typical day will look like in the role. If you can, ask to talk to the current incumbent of the position to get a deeper understanding of what your life will look like when you're working there, and what their experiences have been like. Remember to ask the necessary questions about pay, promotion, their views on continuing education, holiday time, and their stance on work-life balance.
If the role involves a commute, think about whether you'll be ok with this in 6 months time. A long commute may not bother you at the beginning, but may start to wear you out after a little while. All these things might be glossed over during the process, so keep your eye on the ball of what you want.
As much as you'd like to accept the offer and be done with it, asking yourself these few questions could save you from looking for a new job in a few months time, when things turn out to be a little different from what you had expected.
About the Author: Irene Kotov is the founder of Arielle, and is passionate about people having a job and career that they love. Through resume writing services, LinkedIn Profile optimization and interview coaching, Irene ensures her client's presentation of the most authentic and inspiring version of themselves throughout the recruitment process. You can find her on Google+.