Overcoming Fears to Take Your Career to the Next Level: Tips for Advancing Your Career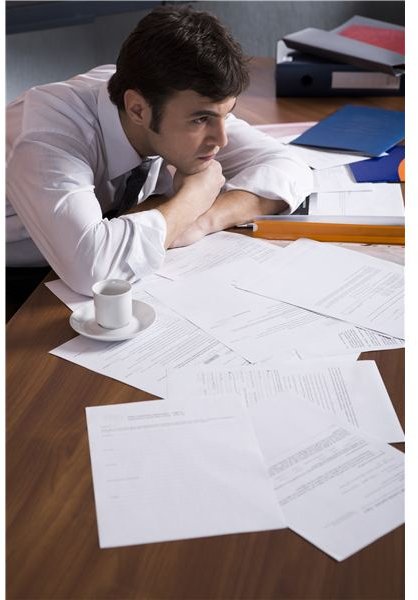 What are you Afraid Of?
Fear
Let's talk about what is holding you back - your fears. We are intimidated by a lot of things. Just to mention a few: moving out of our comfort zone, not having the skills for the new role, being rejected in this new role, competing with other talent, and last but not least, failure. Though it may sometimes seem otherwise, you are not the only one with those thoughts. Your first step is to build confidence in your skills and take necessary action to overcome your fears. That may mean brushing up on your skills, taking a public speaking course or simply reminding yourself of your accomplishments.
Are You Ready?
First and foremost, give some thought on where you are and where you want to be. Analyze your current skill set to that of your dream job. Develop a skills/career matrix. As a result of this exercise, you should have a better picture of what you need to do in order to go where you want to be.
There is no reliable, tangible way to measure if a person will be effective in a job. The strong people skills needed to succeed come inherently to some and by practice to many. So, you too can be an effective at your new role, with proper planning, guidance and experience.
Preparation
Now that you know what you have and what you need, below are a few steps that can help you make this transition.
Communicate
Try to leverage your current experience as a foundation for your next career move. A good starting point is to communicate your career ambition to your immediate supervisor. This will help if you plan to make a move within your organization. Use their input to improve your current career skills. If your plan is to take up the next opportunity in a different organization, this can still help you build your strengths based on the feedback you receive.
Network
Develop a strong support network, whether it is within your organization or elsewhere. The network should include colleagues, friends, relatives and clients to name a few. Emphasize what you can offer and let them know what you are looking for. You never know how and when an opportunity will knock on your door. Also, don't forget to keep in touch with your past colleagues and employers.
Find a Mentor or Coach
When you talk to successful leaders across the globe, they tell you that they had someone who helped them in their career development, either actively or passively. It is always good to have someone looking over you and guiding you, just the way we guide our children. Find a mentor(s) or coach to guide you through various stages in your career.
Equip Yourself
From the above exercise, you now know if you need any formal education or training. Plan on gaining the necessary knowledge whether it means taking a class, going back to school or simply educating yourself.
No matter where you are in your career, or what industry you belong to, the steps above can help you plan for you next move. Prepare yourself and make yourself ready to take advantage of any opportunity that arises. Dream big, plan your steps and take action. No matter how frightening, action is what get results.
About the Author: Madhavi is an experienced IT professional, with 12+ years of experience. She enjoys reading books, writing articles and sharing her experiences to help people learn. Visit https://about.me/iMadhavi to read her latest blogs posts and connect with her.