The Resume of the Future: What's the Best Way to Get Noticed?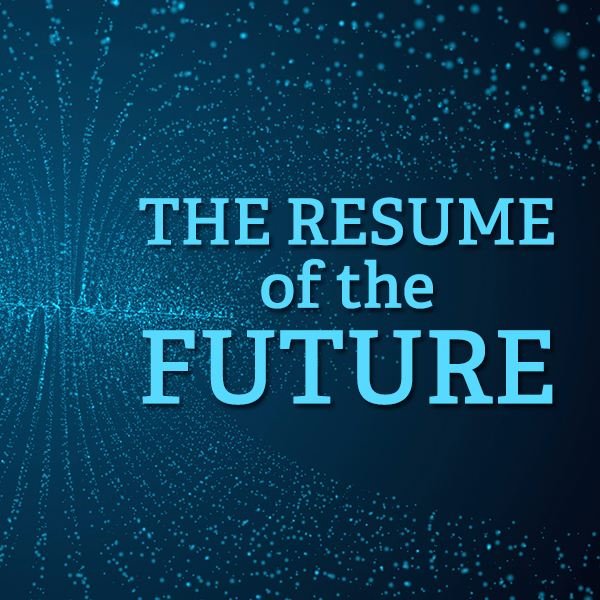 We have so much information at our fingertips. Isn't it strange that we're still using recruiters, and those recruiters are asking for a text-based document with facts and figures on it - a part of recruitment tactics of yesterday?
Resumes come from a time when they were the only way to get a snapshot of an applicant's background, and Recruiters were the only people that could get you into contact with potential employers.
Times have changed, yet the good old resume hasn't, and I'm putting bets on the fact that within the next five to 10 years, the resume will slowly evaporate out of our realm of consideration. What's going to change in the recruitment world? What will have you noticed and headhunted? Through which mechanism will you land your next job? Here's a sneak-peak into the future.
Start A Blog Or Website.
---
If you were an influential and inspiring mover and shaker, do you think you'd send a resume to a recruiter when looking for a new opportunity? If you're great at what you do, and have made a big difference in the world that you work in, a resume may actually be holding you back.
A PDF document can't possible capture your life's experiences and what you have to offer, can it? Those who contribute, who create, who make things happen would be restricted by a document such as this, and this is where a blog or a website comes in. With a website, people come to you. There's no more searching and sending. You are in the driver's seat of opportunities.
A blog is your space where you speak your mind, share your thoughts and ideas, and let people in on what makes you unique and why you stand out. There you can link to your projects. It's a place where inspiration happens, where you can be authentic, and where you tell the world what you believe in.
Be a voice of insight into a market that needs an overhaul. Speak the impossible. Believe the unbelievable. Have a strong opinion. People are inspired by those that have something to say, and say it without fear.
AND others will refer to your ideas and spread them because they are so radical and inspiring.
Create A Following By Being A Contribution To Your Field
---
When you believe in your work and have something of meaning to share, nothing will stop you. Creating unique and meaningful content for other blogs and websites is just one way of making this contribution.
Not only are you giving valuable resources to the readership, you are helping the owner of the blog develop a website which is important to them, and in turn this helps your blog become more relevant in google's eyes within your own line of work.
Establish yourself as a pack leader; someone who represents a certain philosophy. Then, post your articles and thoughts to your social media pages and create a social media following! Twitter, LinkedIn, Pinterest and Facebook are what I'm talking about. These portals will connect like-minded people to you and will make the spreading of your thoughts and ideas easy.
Work On A Worthwhile Project
---
This is a great way to be noticed. Working on a project of importance shows that you're smart, it shows capability, creativity, and that you get things done.
A project is a predictor of what's to come rather than a piece of paper that still needs verification (and quite often is slightly exaggerated).
You can't though, fake the impact that a serious and meaningful project has on a community. The results are clear. Also, projects connect other amazing people to you who have worked with you and who you can work with in the future. These people are often more than willing to vouch for you and your work.
Showcasing a project, not just a resume, will have people talking about you. The internet will favour you.
Do something so phenomenal that people will want to spread your work.
What's the Next Step?
Find companies that want to work with people like you. Find companies who don't want you to fit into a mould – a sheet of A4 paper. Find a manager who is inspired by employees that stand out.
Now, go knock their socks off!
About the Author: Irene Kotov is the founder of Arielle Consulting, a business that helps people effectively manage their careers. Through online presence creation, Resume Writing Services Sydney and Interview Coaching, Irene works with job-seekers to have them create an impactful personal brand that stands out above the rest.