Creating a Linked In Profile that Stands Out! 12 Tips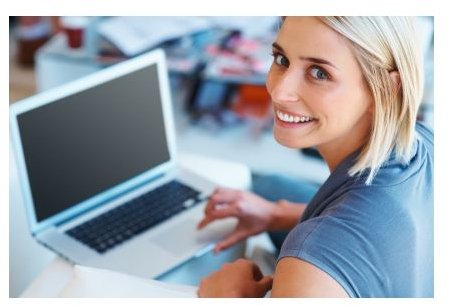 LinkedIn is Still Important
LinkedIn recently hit 175 million users worldwide. It's become the hub of people's 'personal brand'. If you haven't updated your profile recently, now is the time to invest in it and to nurture it so that it becomes a true representation of the valuable contribution that you are and could be to an organization.
Spend some quality bonding time with LinkedIn; make LinkedIn your new best friend. Your best friend of course, only wants to say wonderful things about you, so allow it the opportunity to do so.
Remember that employers WILL look at your profile to ensure that your resume checks out, and also to get a deeper understanding into who you are, what you've done and what you stand for.
12 Tips for a Better Profile
Here are tips to help you maximize what LinkedIn has to offer, so that your personal brand stands out.
1) Your Profile Picture
This should be a professional-looking photograph of you. And when I say you, I mean you. Don't crop into photos of groups to zero in on you along with that piece of somebody else! Off the shoulder tops and singlets are a no-no! Find a simple photo where you're smiling and are dressed in work-friendly attire. This is the beginning of your professional image.
2) A Captivating Headline
Your first words. Use them wisely.
The more keywords used in your headline, the higher you'll rank in search results when somebody looking for that keyword searches for it.
People will spend less than 2 seconds deciding whether they want to read your profile based on your headline. Make it interesting enough to have them click in!
3) Your Summary
Explain to readers what makes you so amazing. And remember, it's a summary, so no story of war and peace. Talk about what you stand for, your strengths, and why you are different to people in your field. What makes YOU unique?
4) Details, Details, Details
It can be tedious to write about all your old jobs. However, just as it would be ridiculous to send a resume to a prospective employer with only job titles and dates, the same rule applies for LinkedIn. People who are interested in your profile want to know what you actually did, and what you achieved. Anything less can be misinterpreted as laziness.
5) List your Skills
Recruiters and employers use this to find you. Think of it as a google search. Write about your expertise in the way others would phrase it if they were looking for someone like you. For example, if you include "Recruitment" in the skills section of your profile, when somebody is searching for somebody who has "Recruitment" skills, your profile will come up in their search results.
6) Recommendations – Give and Receive!
Contact people that you've worked with in the past that can give you a genuine recommendation. The more recommendations you've received and have given, the better your profile will rank in search results.
7) Volunteered Lately?
If you have, it's a great thing to add to your profile. People love to see the real person behind the profile. If you have interests or support a cause, include it because it will make you stand out from the rest.
8) Avoid Overused Jargon
There's no need for corporate jargon. I'm a big believer in less is more and that there it's better to not puff up what you do. Saying it how it is will go a much longer way. According to LinkedIn, words like creative, organisational, effective, extensive experience and motivated are overused buzz words and have lost their umph. These words will not make a positive contribution to your profile if everybody else is using these to describe themselves. Instead the assumption will be made that you're talking fluff and you'll risk losing their interest. Talk action instead. What do you actually do?
9) Follow companies you want to work for or "thought leaders" you admire.
This way, you will you be able to see jobs that come up in companies that you love, and participate in conversations that interest you, learning about they values and contributing when you see fit. Who knows where that road may end up taking you?
LinkedIn recently introduced the ability to follow thought leaders too. It's a great way to keep up with key topics of interest, and to understand what makes these professionals tick and how they've come to be as successful as they are. Thought leaders you follow will appear in your news feed too.
10) Increase your Connections
By increasing your connections, you in turn extend your network reach. LinkedIn allows you to connect with people whose profiles are 3 degrees away. So if Steven (1st level connection) is connected to Leigh (2nd Level connection) who is in turn connected to Patrick (3rd level connection), you essential have widened your connection pool by the number of connections that Steven and Leigh have (which would include Patrick and all of Leigh and Steven's other connections too).
11) Endorsements
Here's another new feature that LinkedIn recently added. People can choose to endorse the "skills" (as mentioned above) that you have added into your profile. Like recommendations, the endorsement is reinforcement that the skills that you have added, you do in fact possess.
12) Link to Examples of your Work
Written a blog post lately? Have a website that you want people who check out? These can now be linked to your profile, and showed off to prospective employers. Not everybody has a blog these days, and if you don't yet, consider starting one. This is a fabulous way to differentiate yourself from the pack, to have your voice heard, and is definitely the way of the future in creating your personal brand!
Editor's Note: Irene Kotov is the founder of Resume Writing Services Sydney and is passionate about people, careers and management. Irene works with job-seekers to have them create a powerful impression throughout their job search and beyond, focusing on written, verbal and non-verbal communication skills.