Future of Military Careers Remains Promising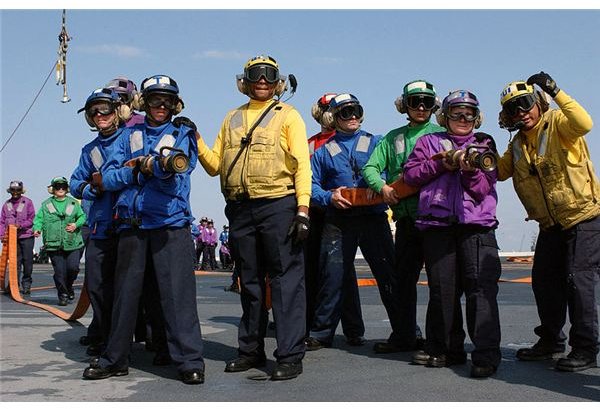 How to Pick a Military Career
Candidates must be 18 years of age to enlist, although teens as young as 17 may join up if they have parental consent. A high school diploma or GED is a must-have. If you want to start out on an officer track, a bachelor's degree is a prerequisite.
When candidates come to the Military Entrance Processing Station (MEPS), they undergo a physical examination and take the Armed Services Vocational Aptitude Battery (ASVAB). Today's military highlights that the test is made up of math, general science, vocabulary sections, electronics testing, automotive details and mechanical quiz questions. Allot approximately three hours to complete this test. Results determine the military occupations that offer the highest odds of success for the recruit.
The military estimates that 88 percent of military careers "have direct civilian counterparts." Not surprisingly, the career training that you receive in the military will serve you well when your commitment with the armed services is up – or when you retire after 20 years of service. At the same time, be mindful that the military's needs supersede your personal career wishes; while the organization will make every effort to follow your wishes with respect to a career track, it cannot promise that you are an automatic shoo-in for the field of your choice.
Available Career Fields
It is a common misconception that military job training only revolves around mechanical tasks or equipment-related work. There are indeed a number of jobs available in technical fields, but for the less technically-minded candidate there are plenty of other options as well. In fact, there are a number of attractive professions that support the military, even though they are not generally thought of when first considering this career track. Career examples – for enlisted personnel – include:
Finance: Training includes payroll computations and financial record-keeping. Basic accounting practices and ledger-keeping round out the bookkeeping education for this field. Possible jobs include accounting specialist or fiscal chief.
Media: Enlisted personnel learn about news writing, photo journalism, graphic design and music theory. Careers include public affairs specialists, graphic designers and broadcast journalists.
Business: Basic computer training, file maintenance and correspondence are just some of the skills taught. Every aspect of administrative assisting is explored. Possible job titles include administrative specialist and medical records technician.
Social Work: Interested recruits receive schooling in drug and alcohol abuse treatments, religious support programs and counseling. While in the military, the recruit may work as a counselor or religious program specialist.
Human Resources Management: Public speaking, personnel records management and branch-specific interviewing techniques are just some of the skills that enlisted military personnel receive. Jobs feature titles such as recruiting specialist or human resource advisor.
From the Military to the Civilian Job Market
It is clear that military career training can transfer easily into the civilian job market. Nevertheless, the economic recession finds former enlisted military personnel competing for the few available jobs with plenty of civilian job hunters. Even here the military offers some assistance.
Transition Assistance Program (TAP): The Department of Labor offers its TAP as a means of helping service members to prepare an up-to-date resume and learn about current trends in the job market. This eliminates the gap between job hunters who are experienced with current trends and separating personnel, who may not be quite as up to date on the developments in the market since they enlisted.
Credit Transfer (ACE): The American Council on Education alerts former military members that service training and hands-on experience frequently translate into transferable education credits. The Council has determined the number of credits that certain vocational training and military coursework merit for a transfer to a college or university. Going this route enables the service member to receive a college degree more quickly, which is important when it comes to shoring up civilian educational requirements for a desired career field. This can be especially beneficial when entering a field that demands an advanced degree or certificate, which may in part be satisfied with these credits.
G.I. Jobs: Receive job search assistance by getting insider information on military-friendly employers. Resources include company profiles and direct links to the companies' recruitment sites.
What the BLS Says
It is interesting to note that the Bureau of Labor Statistics (BLS) assigns an "excellent" rating to military careers within the armed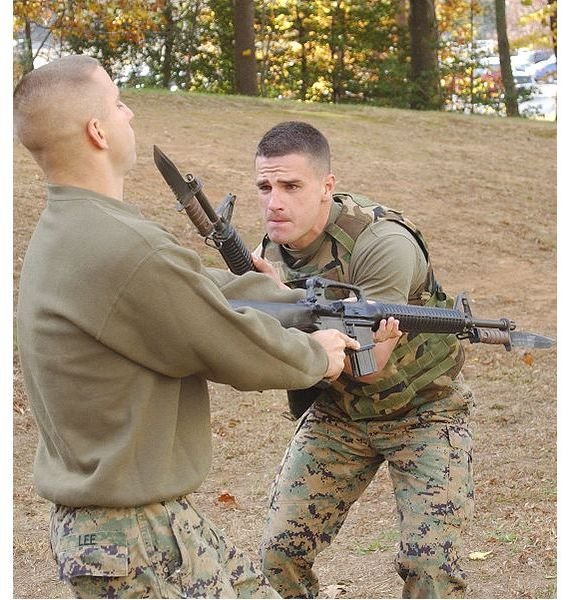 services. Since retirement is possible after 20 years of service, there is always a need to replace the outgoing service members. At the same time, these retirees enter the civilian job market and put their skills to work in this arena. Surviving a bad job market is made easier because of the training these veterans received. That said, please keep in mind that – in spite of the glowing possibilities – there is one very real hazard associated with military career service: The possibility of going to war on active duty. Carefully weigh this danger against the numerous benefits that enlistment offers.
References