Cover Letters for the Overqualified: How to Get Your Foot in the Door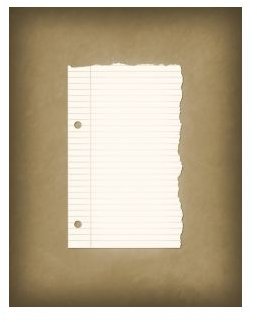 How Overqualified Are You?
Before I dig in and get down to the example, do you understand how overqualified you are? Readers of mine know in the past I have often talked about an HR mentor and friend who helped me excel in my career. What I haven't mentioned is her story.
After much studying and many degrees in biology and dreams of working in a research lab somewhere, this is not how my friend and mentor's career ended up. What she did end up doing was definitely successful, although it was nowhere near the biology world; she became a vice president for one of the major apartment construction and management companies in the nation.
In her case, it really was the job pool at the time, but when seeking out alternatives, she did have to learn to show how her management skills and education would qualify her as a top leader in the apartment construction and management business. In effect, she had to downplay her dreams of becoming a biology researcher but she still won in the end with a top management salary and sky-high benefits.
Before you learn how to write a cover letter for the overqualified job seeker, why do you feel you are overqualified? Were you an entrepreneur trying to break back into the regular workforce due to a business closure? Did you hold a top management position where the company went belly up? Whatever the reason, first make two lists:
Jobs You Want – This list should only be done after you do some research on available jobs. Seek out the help of online career boards like Monster or Career Builder to narrow down possible jobs.
Why You Are Overqualified – Once you have your must-have job list, make a list including words displaying why you are overqualified. For example, if you're applying for a marketing research assistant but in the job you just lost you were a senior marketing executive, you might use words like: SWOT analysis expert, trend analysis experience, voice-of-the-customer surveys and focus group tabulation, account recommendations, and manager of 12 staff. Keep in mind the assistant marketing job you want may include some of the more tedious duties such as database management and even some computer duties you feel are on the clerical side. You don't have to include your computer master skills but you may need to later in your resume.
Why a Letter Instead of a Resume?
First off, Monster.com Senior Contributing Writer John Rossheim wrote a piece about being overqualified. He offers Jeffrey Fox who wrote the book, "Don't Send a Resume," which says "Sending a resume is simply a way to oblivion" and "Resumes are read to be rejected."
While this might not be true in every case, think of it this way. As a writer, I am often asked not to submit an article, but a proposal on an article idea. My editors don't want to read an entire article based on something they don't think will fit within their website goals to begin with, hence the idea route first. If the idea is well received, I'll probably get to write the article I want.
The goal is to skip the resume and write a cover letter enticing HR departments, business owners and recruiters to learn more about you. The letter should be formal, but also one that outlines your career highlights based on the job at hand. Finally, remember not all cover letters will fit every job you are applying for. If you have skills in marketing, beyond applying for a marketing assistant, you could also delve into the world of business planning.
Letter Example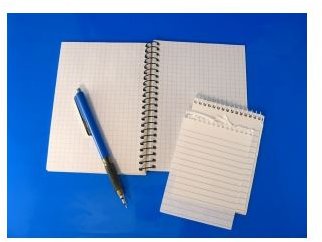 Below is an example of the perfect letter, again using our marketing assistant job as an example (you can also find a free copy of the letter, available for you to download and modify from our Media Gallery).
Mr. John Doe
123 Anywhere Street
Anytown, USA 10011
Email: Include a business-like email
Home and mobile phone numbers
December 1, 2011
Ms. Mary Smith
President
ABC Marketing
111 Anywhere Street
Anytown USA 10011
RE: Marketing Assistant Position
Dear Ms. Smith:
I'm very interested in the marketing assistant position available at ABC Marketing and feel confident what I have to offer will be an asset to your organization.
I have worked in the marketing field for 12 years and have experience in the following areas:
SWOT Analysis
Trend Research
Voice of the Customer
Client Coordination
All Levels of Market Research
Focus Groups
Management and Client Presentations
During my studies at the University of Pittsburgh, I received the Hines Ward Award for Top Market Research Presentation and feel my background and experience would make an excellent partnership if chosen for the marketing assistant at your firm.
I worked at Johnson & Johnson in creative development for seven years, and the last six years of my career were at the Heinz Company where I was the Client-Relations Manager.
I look forward to hearing from you and the chance to interview with ABC Marketing as well as speaking with you at your convenience.
Sincerely,
John Doe
Important Letter Elements
With the above example, right off you are telling the president (or the recruiter or HR manager) why you are writing in the RE section. This is a must-include element. Don't make them read the entire letter to find out why you are writing!
The next two sentences emphasize your job interest and how much background you have in the marketing area, and then you should jump right in and let the reader know what you have experience in via some bullet points. Bullet points are a great way to keep your cover letter short and at the desired one page.
Your bullet points can also downplay your over-qualifications from your previous job as a Senior Marketing Executive. Using bullet points you don't have to spell out every top executive job duty you were responsible for—like running the entire show or being in charge of every client relationship or being in charge of staff.
The paragraph under the bullet points reveals where you went to college and shows you won a top award in marketing.
Finally, the last sentence emphasizes how much you want to meet for an interview. You can also include a statement about following up on the letter on such-and-such a date with a phone call if desired.
Bottom Line Tips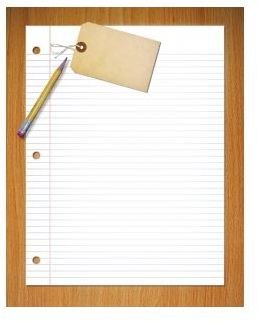 I'm not fond of reverse-experience resumes although some experts say these will get you an interview if you are overqualified for a job as it shows your first job first and your most recent top job last. If you are called for an interview, you can use either, but I prefer the chronological resume. Whichever you choose, make sure to pay close attention to the mission statement portion of your resume.
Because you know you are overqualified for the job, your mission statement should not convey that you hope to own the company someday yet still stress your love, passion, and experience in the field for which you are applying.
Again, feel free to download the letter template from the Media Gallery link above and play around with your cover letter, especially when applying for jobs where you are overqualified. Remember my most important tip to never send the exact same letter for different job openings. Each will be very different and it's best to first review the duties of the job in the job post and align your resume to meet the recruiters' or HR directors' needs
References