The Real Scoop on Modern Telecommuting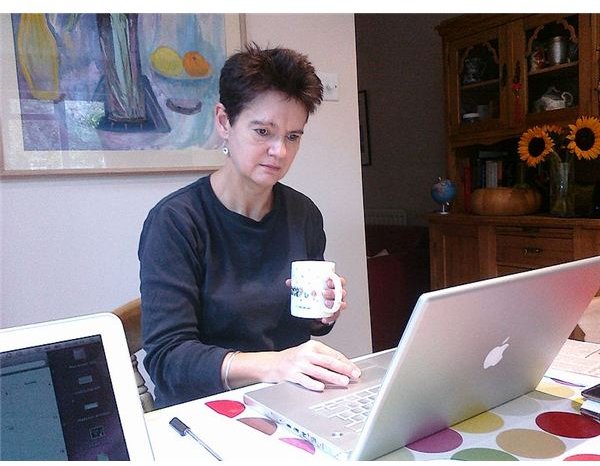 Telecommuting seems like the biggest boon of latest technology and modern business practices. Flexible schedule, more personal time, no nagging bosses, absolute comfort and the list of benefits just goes on and on. I'm sure; reading all the good things about working from home every other employee has given it a thought. However, is the picture truly as rosy as it looks from the outside? Here's the real scoop of modern telecommuting that may get you thinking twice before opting to work from home.
You Can't Escape the Boss!
There's an extensive range of modern remote employee tracking software, and this may perhaps be your biggest enemy. Somewhere deep inside every employee feels telecommuting is stress free because there's no nagging boss keeping an eye on him or her all the time.
Sadly, in most telecommuting jobs your work is constantly being monitored using remote employee tracking software. Once you're logged into the system, the software keeps full track of whatever work you're doing on your laptop or computer. Whenever you take a short break or when you're lamely surfing the net, remember to log off because someone is watching you. It won't be long before you are caught and penalized for misusing your logged-in time. However, even if your employer doesn't use any remote tracking software, there is still no reason to rejoice. Why? Keep reading.
Flexible Schedule and More Family Time – Do You Really Think So?
If you're thinking about telecommuting just to enjoy more family and personal time, you may end up being totally disappointed. When you're working in an office you have fixed working hours, but with most telecommuting jobs, the work hours are never fixed. In telecommuting your work is measured in terms of the targets achieved or the work completed, the employer doesn't care how much extra time went into finishing a task. Most employees who shift to telecommuting end up working late into the night and soon realize that the flexible working hours and the time advantage don't really exist. Also, there are lots of distractions when you're working from home – honey could you help me with this or could you please see who's at the door? The obvious result of this would be that you won't complete your work in a reasonable time and may have to sit late into the evening to cover it up.
Employer's Unrealistic Expectations – Here They Come
On shifting to telecommuting, you should rather be prepared for some unrealistic expectations. Of course, you won't have any odd office jobs to do because you're out of the office, but most employers put up unreasonable work demands just to keep the telecommuters under control. The employers feel that employees can take undue advantage of telecommuting, and that telecommuters have more time at hand, thus they prefer allocating time intensive and laborious tasks to them.
Work Supplies - Spend Your Own Money!
Are you willing to pay for the office supplies and stationery? Well, that's another area where you may find the added
burden on your shoulders. Whether it is notepads, paper or printing cartridges, be prepared to spend your own money on all these, since most employers don't provide you with these basic supplies if you're a telecommuter. Add to that the internet, telephone and power bills and you're quite likely to shy away from the telecommuting offer. However, if life becomes more convenient or if the savings you make on the transportation can offset these added costs, you can afford to ignore this aspect.
Professional Growth – Wait a Few More Years!
Who gets to do tasks that are more critical? Definitely, someone who is right there in the office, who is readily accessible, and who can be closely supervised is a better choice for all important tasks. As a telecommuter, you will be allocated tasks which rank low on the priority scale and which are more routine tasks. In an office setup, you get to learn a lot from your peers and your supervisor. When you begin working from home, your learning curve will take a nosedive and so will your professional growth. There is also an increased likelihood that after a while you may find your job too monotonous and boring.
Adios Rewards
Out of sight, out of mind – the proverb is so apt for telecommuters. Moreover, telecommuters get only simple and routine tasks, so they cannot expect to score above their office-going counterparts who take on more responsible and challenging tasks. Your appraisals seldom rise to above average. And, do I need to say, how sad your chances of getting promoted and getting salary raises will be. Promotions, raises, reward and recognition – you'll be missing out on most of these the day you decide on telecommuting.
You Need to Pay for Your Coffee
Well, this is one thing that pinches me most about telecommuting. Just for the record, I've been telecommuting for over five years now, and one thing I really miss about an office job is the free tea or coffee and the social chitchat around the coffee machine. Working from home, you have no option but to walk to the kitchen and make your own coffee, except if there's somebody at home willing to do you a favor. It's not just the coffee; you'll miss out on a lot of freebies and a lot of socializing, which come as a part and parcel of an office job.
Maybe we've been a bit harsh in assessing the drawbacks of working from home. It's quite possible that the telecommuting offer you're getting isn't as bad as we've made it look like. Our intention is not to dissuade you; rather it is to make you aware of the possible problems you may encounter with telecommuting. If you're a telecommuter, we'd love to hear if you concur with what's written in this article.
References