Stay Away From These Types of Bad Resume Objectives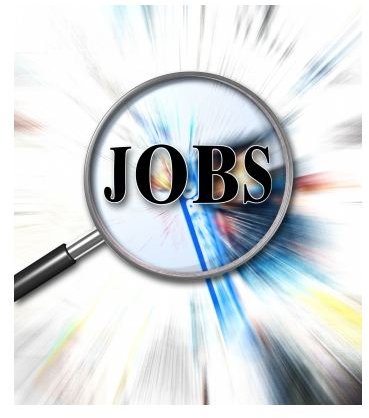 The Goal of a Resume Objective
The goal of a resume objective is to inform prospective employers about what you are trying to achieve both personally and professionally. In its simplest form it answers the question of why you are sending your resume to a particular employer. Why have you chosen this position to apply for? Are your skills and qualifications suitable for this industry or segment? Does your expertise match the specific type of work? Is your working experience enough to make you a suitable candidate? All this information should be accurately provided in the objective so that the employer is sufficiently intrigued to read your resume further.
Should You Generally Use A Resume Objective?
A resume objective should reflect your goals as a job seeker and should serve as a means to properly "sell" your resume to the prospective employer. Those who argue against resume objectives claim that they are too limiting and typically poorly constructed. Those who favor resume objectives argue that using a well-constructed resume objective can immediately provide a prospective employer with a clear idea of how your expertise matches the specific type of work and how you can become a valuable asset for the organization.
To some employers, lacking a resume objective is synonymous to lacking a clear idea of what type of job you're seeking. This explains why 40 percent of employers prefer to see a resume objective provided that is well-constructed and accurately written.
What Should You Avoid?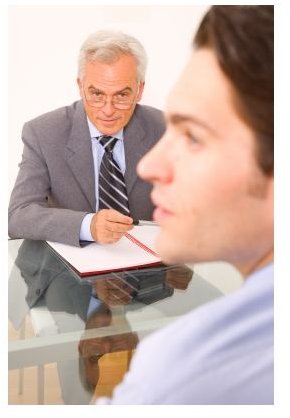 Many job seekers use the resume objective for the wrong reasons. Instead of focusing on what they can offer to their potential employer, they use the resume objective simply as a means to get the job.
Typically, bad resume objectives are too general and lack focus on details, thus creating a bad impression to hiring managers. However, writing a non-customized objective that does not match the position you're applying for can considerably decrease your chances to be considered for the job.
In addition, bad resume objectives have the following characteristics:
a) Too specific
Being too specific about the job position you are looking for may limit your chances to get a job in a similar position. The hiring manager evaluates your credentials solely against the specific objective, thus eliminating you from other positions for which you would possibly be a good match. By solely naming the position rather than providing information about the type of work you can do and how you can benefit the company, you narrow down your chances to get the job.
b) Too vague
Vague objectives reflect lack of familiarity with the company you are interested in working. In addition, you present yourself as a job seeker who lacks serious career objectives. For instance, mentioning your hobbies in the resume objective is irrelevant and can seriously compromise your candidate profile.
c) Too long
Long or complicated objectives are confusing and boring. Typically, resumes with long objectives are not promoted further to the relevant departments because hiring managers are confused about what exactly you can do for the company. By writing a long objective you are very likely to miss great job opportunities. Keep it short, simple and accurate.
Some Bad Examples
The following are bad resume objective examples, the kind you want ot stay away from, because they can compromise your chances to get a job.
"Looking to work for a company with a warm environment and great pay."
This resume objective reveals practically nothing about you. You do not mention anything about your skills or working experience and you do not explain why you would possibly make a good match for the position you apply for. You generally state that you're looking for a company to work for, without specifying the industry or the segment. In addition, you basically "ask" for a great pay without justifying why you possibly deserve it.
"Looking for an entry level position where I can utilize my strengths, with room for advancement."
This resume objective is extremely common. It not only does not provide any additional information about you, but also indicates the job seeker is seeking a position with room for advancement. Hiring managers expect to see that on your resume; by not giving them more information about your skills and competencies that match the specific position, you practically eliminate yourself as a suitable candidate.
"Looking for a challenging job."
This is an extremely vague resume objective. There are all sorts of challenging jobs in any industry, field or segment, but in order to get the position you're looking for you have to be specific about your skills and what you can offer to the company. If you like challenge, you can include a statement "open to challenges," but only after providing information about your professional profile and working experience in a short and concise way.
"Looking for a position that allows me to fully utilize my skills and attributes and provides professional advancement opportunities."
This is possibly the most meaningless and inaccurate resume objective. There are no details about your skills and competencies, and you provide no information about what type of work you're interested in or why you're applying to the particular company.
Some Good Examples
If you decide to include an objective in your resume, make it accurate, specific and meaningful. Good resume objectives reflect your prospective employer's perspective and not yours. In addition, you should demonstrate the value that you can add to the company by writing a concise objective that draws all the attention to your resume.
For example, if you are an experienced financial controller and you apply for a relevant position, you can use an objective that states "financial controller with 8+ years' experience seeks to increase corporate productivity and profitability by thoroughly analyzing and forecasting cost variances."
If you have experience as a customer service representative, you can include a resume objective that states "customer service representative with 5+ years' experience seeking to effectively handle incoming calls and help you grow leads."
References