A Guide to the Job Search Process From Start to Finish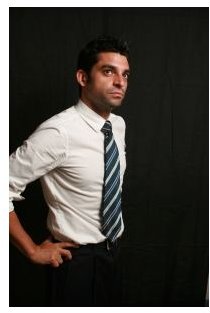 Career Exploration
Before you start your search, spend some time in self-retrospective. Analyze your skills, weaknesses and greatest achievements from previous jobs. Make a list of your areas of interests and any certifications or professional credentials you've earned.
If you've never worked before and are looking for that very first job or if you are re-entering the workforce after a hiatus for whatever reason, it's important to look at the aptitudes and skills you have gained through life experience.
For instance, if you worked as a shift supervisor or store manager for a non-profit thrift store or organization, while it's true that you did not earn a wage, it's also true that you gained valuable experience in allocating manpower, supervising staff members, resolving conflicts and so forth.
Once you have a feel for your talents and your passion, ask yourself some questions like these to narrow your focus and help you decide on an industry, an occupation and a location:
Are you willing to relocate or is staying in your current geographic location important?
How far are you willing to travel to work each day?
Are you more interested in a supervisory position or a support position?
Are there factors in your personal life such as the need for child care or the responsibility of aging relatives that impact your options?
Are you flexible regarding salary and benefits or do you need a fixed income amount to survive?
Will you need more education in a particular field or will you need to update your professional credentials?
As you work through this self-discovery and goal setting process, you'll find a wealth of information about everything you need to know to get started on a fruitful job search in the following articles.
Search for Openings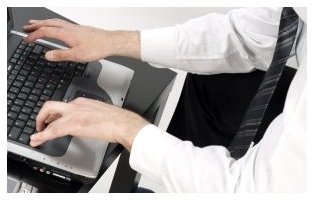 If you are new to the job search market, it can be overwhelming to try to sort through all the resources and options. For instance, should you register with local job agencies or use online job boards? Does responding to classified ads work or is that technique outdated in today's high-tech world?
Even worse, if you are an older individual re-entering the job force, it can be frustrating to understand how to use new technologies like the Internet, Facebook or other online sources to market yourself.
However, the good news is that because of advanced techniques and technologies like the Internet, your job search is probably going to be easier than it has ever been, and you have the opportunity to approach far more potential employers than you could have in the past.
In this section of our guide, we'll give you tips for using social media sites like Facebook or Twitter to do career networking, and lead you through the process of making cold calls and building your prospect lists. You'll learn more about the career opportunities of the future and what other resources are available to aid you in your hunt for that next job.
Job Search Tools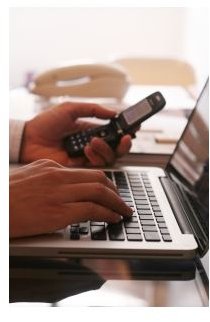 The job market is fiercely competitive so you'll want to give yourself every advantage by having your career toolbox full of the various tools you need to conduct an effective job search that culminates in a job offer. Immediate areas on which to focus are the preparation and presentation of your resume and cover letters as these documents form the foundation of a prospective employer's first impression of you and your qualifications.
A fatal mistake many job seekers make is to become overly focused on preparing the perfect resume while neglecting to create a dynamite cover letter. Keep in mind that the potential employer or recruiter will most likely read your cover letter before he or she scans your resume. Employers typically receive a plethora of letters and resumes for each job opening, and the only way for them to handle the sheer volume of the responses is by scanning and evaluating each piece of paper as quickly as possible.
Your cover letter and your resume must be able to work together to complement each other yet stand alone if necessary. The reason for this is that one document could very easily be separated from the other by mail room personnel or when the recruiter is shuffling through his or her stack of incoming mail.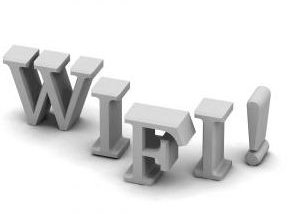 Make sure that your contact information, career objective, and a brief synopsis of your strongest qualifications along with an explanation of how those benefit the employer are on both documents. If you are emailing these documents, send a blind copy to your email address. Check your inbox to make sure you received it and open any attachments to make sure they are readable.
Once you've secured an interview, you'll want to be prepared with some outstanding letters of recommendations and references as supporting documentation for the facts in your resume. On the flip side, you'll need to be prepared to overcome any obstacles that may become apparent such as a negative reference or unfavorable review. You'll find a wide range of articles and tips to guide you through this important process as your browse through this section.
Interview Preparation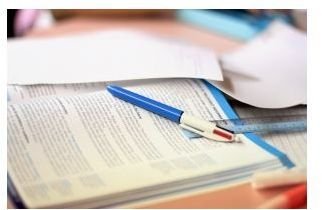 Remember how we mentioned looking for a new job can be a full-time job in and of itself? Once you have been invited to interview with a company, start prepping for the interview immediately.
Decide what to wear and what to take with you, and prepare answers in advance to the most likely interview questions to be asked. This is the time to do your research on the company, which should include a pre-interview visit to observe the corporate environment and assess its culture.
A visit before the interview (if possible) gives you a chance to meet key personnel such as the receptionist and to ask for company information such as brochures, annual reports, newsletters and so forth.
By making a trip prior to the interview, you can figure out the best route and estimate how long the trip will take. Use this information to build in a cushion of time in your projected interview day journey to compensate for traffic congestion or other delays. If you are unable to make a personal visit because of geographic or time constraints, use the telephone or email to make an initial contact and gather the necessary information.
Use the information in this section to do homework and get ready for the big day: your interview!
Interview Process and Tips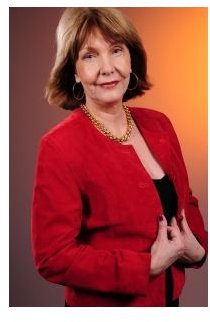 It's showtime! From the minute you open the door and enter the company premises, you are on stage as far as your career aspirations go. Every move you make and each word you speak is judged, and these words and actions have the power to move you closer or farther away from your goal of a job offer. This is the most important sales presentation you'll ever make because you are selling the interviewer on the idea that you are the perfect and only possible candidate for the job.
Fortunately, you can ease your pre-interview jitters and increase your confidence by browsing the selections in this part of our job search tutorial. You'll learn valuable techniques for making the best impression and how to postpone or even decline a job interview if necessary. Once you make it past the first interview, discover how to ace the final interview with ease. We've pulled together some of the best articles by our most talented writers to walk you through the interview process step-by-step.
Job Offers and Negotiations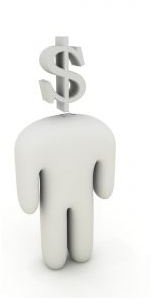 When you receive a job offer, there is a tendency to relax a little and let your guard down. However, instead of being a time to expend less energy, this is the time when you want to move into high gear.
Write thank you notes immediately following the interview to the recruiter, the receptionist, and any staff members to whom you were introduced. Make sure all the letters are different and handwrite them.
While photocopying the letters or hitting the "cc" button on an email may seem time effective, it eliminates the personal touch. In today's fast paced world, very few individuals take the time to write and send any sort of communication. Doing this small thing makes you stand out from the crowd and demonstrates you care about the little details.
Depending on how the interview process ended, you may want to follow-up a few days later with a letter or a note reminding the recruiter of your qualifications, the benefits you bring to the table, and your interest in the job. If a recruiter asks you to call back within a certain time period or at a specified time, follow his or her instructions to the letter.
Each time you make contact with the potential employer, you position yourself in his or her top of mind awareness. Smart salespeople know that the sale is not usually consummated on the first sales call; it is made by playing the numbers game so they keep calling and calling to improve their odds of closing the sale. Each contact with an employer moves you closer to the "sale" (the job offer.)
Once you have job offer in hand, it's time to evaluate the terms of the offer and either make your decision to accept the offer as is or make a counter offer. You'll learn more about the negotiating process and how to craft the best deal for yourself by reading the following articles.
5 Tips for Success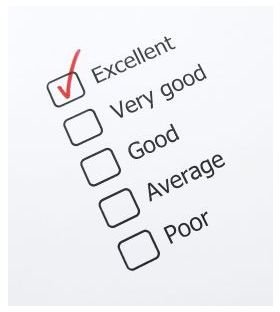 Here's our final tips for your job search success:
1. A job search is a full-time occupation: The job search process involves more than flipping open the classified section of your daily newspaper or visiting online job postings. If you're unemployed, your full-time job until you secure employment is searching for that new career. If you dedicate the same time and effort to the search as you do to the position once you land it, you'll find that you can hone in on and obtain your new job in record time.
2. Keep an open mind and be flexible: If you don't know how to use a computer or search the web, take a class or ask someone to show you how. Apply for positions that may be slightly outside your comfort zone but sound intriguing. Don't limit your opportunities or box yourself into a narrow career field because you are unwilling or unable to make a change.
3. Tell the truth: It's consistent with human nature to be tempted to exaggerate your previous achievements or embellish your skills and abilities. Avoid the temptation because this is usually one of the worse forms of career suicide.
4. Never prejudge anyone: By the way, if you think that the receptionist or secretary for the recruiter is not a key staff member and a valuable contact, you could be making another fatal mistake. This individual has the confidence of the interviewer and is probably his or her most trusted employee. Alienating this person could move you from the possibility pile to the rejected file so fast your head will spin.
5. The show must go on: Consider your resume and other documentation as your supporting cast, but you are the star of the interview. No matter what happens or how many mistakes you feel like you have made, keep pressing on. Many times an interviewer will purposely put a candidate in an adverse situation or ask confrontational questions to gauge how he or she handles stress.
While we hope we've provided just the right information to help you score the perfect job, we may have missed an area of interest to you. If you need with some portion of your job hunt, we're here to help. Just leave us a message in the comments section below.
References