Are Retirees the Lastest Victims of Unrestrained Government Spending and Taxing?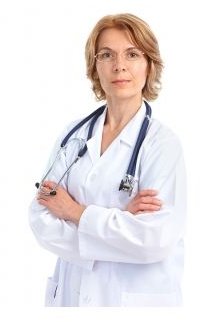 Would you like to retire but can't afford to? Even worse, have you already retired but been forced to return to work because of the ever-increasing cost of purchasing basics such as groceries and medications, shelter, gas or health care?
As inequitable tax burdens, increased government intrusion and expanded entitlement programs squeeze the life out of an anemic economy, retirees unable to survive on their retirement incomes are headed back to the work force.
Many postpone retirement in favor of working for a few more years or research options to shore up retirement savings depreciated by market fluctuations. However, is this really a bad thing or could it be a blessing in disguise for these individuals?
Overcoming Obstacles
Those same depressed economic conditions we've already mentioned have created an employment scenario where the job market is flooded with too many applicants for too few jobs. Re-entering the workforce after retirement is never an easy proposition, and today's fiercely competitive arena presents more obstacles for seniors such as the need for computer and other Internet-related skills or updated training or certifications. It is typically harder for them to learn new concepts than it is for younger workers and they may have difficulty retaining new information. While they are incredibly dependable, they are undeniably slower moving than some other employees.
On the plus side, most possess a work ethic and persistence that enables them to overcome these obstacles. Most were trained by their circumstances to get up and report for work every day whether they felt like it or not. They are quite willing to take that job at the burger joint or the hotel front desk if it provides the means to pay their bills.
Back to Work Opportunities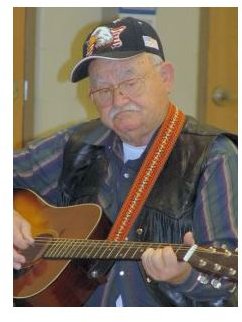 Retired individuals may be forced to go back to work for a variety of reasons. However, the most common reasons are debts caused by major illnesses or the death of a relative or spouse. Increased health care costs and longer life spans are other contributing factors.
The good news for these retirees is there is a wider range of opportunities available today than simply flipping hamburgers or washing windows in a fast food establishment.
Here's some industries to consider for potential career opportunities if you are re-entering the workforce:
Work at Home or Freelance:
Make and sell handmade items on Etsy.com. One almost octogenarian who opened an Etsy shop a year ago leveraged an occasional sale into a steady monthly contract for crocheted goods at high rate of pay. This is an amazing happy ending to the story of someone who was fired because "she couldn't handle the job any longer" and told to "stay at home and tend to your knitting."1
Become a customer service representative for a call center such as Alpine Access.
Work as an online juror and earn an average of $10 to $100 per case depending on the complexity.
Use your educational credentials to become an online teacher or tutor.
Work on contract as a freelance journalist, editor or copy writer.
Turn your musical skills into money by playing the piano, guitar or other instrument or singing.
Convert a hobby such as gardening into cash by working for a nursery, garden store or florist.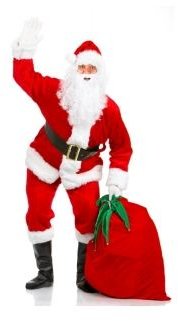 Seasonal Work:
Conduct in-store demonstrations of products and services.
Work as the Easter Bunny or Santa Claus in malls and other venues.
Utilize your sales skills during holiday seasons when retailers typically hire seasonal employees.
Become a tax preparer.
Register with local school districts as a substitute teacher, tutor, aide or bus driver.
In addition to the above, expand your job search to include part-time jobs, night or odd-shift jobs or flex-time jobs. Many of these opportunities may offer other perks or benefits to employees such as product discounts, employee tuition reimbursement, fitness center memberships or health care that add value to the base rate of pay.
Jumpstart a New Career or Business
While many seniors are simply looking for some extra discretionary income to pay bills or finance an occasional evening of entertainment, others use their need to return to work as the inspiration to start a second, third and even a fourth career or new entrepreneurial venture.
While there are no guarantees when one starts a business, and most new ventures fail within the first three to five years, many of these individuals start a franchise. The benefits of investing in a franchise are a proven model for success, on-going support and training, and a wide variety of products and services from which to choose. One downside, of course, is the ongoing royalty payments.
Others take an inventory of their talents and resources and parley those into a new career. Colonel Sanders, who started his famous KFC enterprise when he was 65, is a stellar example of the success of this model. Sanders sold the business at age 75 for a cool $15 million. Not bad for a ten-year stint of work.
Here's Our Take on the Situation
As I see it, the upside for employers is these applicants bring to the job certain values such as high moral standards and a high work ethic that is sometimes not found in other applicants. They may not be the fastest or most energetic, but they are dependable and responsible. They work well with minimal supervision and do not struggle with submitting to authority. Typically, this segment of employees causes few if any problems in the work environment and may actually provide a stabilizing effect in some circumstances.
These individuals will probably not require time off because they are unable to find suitable child care or because they are having a baby. They won't be attending parent-teacher conferences or taking their dependents to medical and dental appointments. In short, hiring them is a smart investment. Employers have fewer absenteeism and retention problems.
The benefit to these individuals is greater than the boost to their finances. Because they are staying active, they will probably be in better mental and physical condition than some of their contemporaries. Learning new skills and experiencing new opportunities could renew their zest for life if the slower pace of retirement life has become boring.
Because they do not feel dependent on others or the government to provide for their financial needs, they experience a greater sense of freedom, independence and empowerment. Rather than being a negative, being forced to return to work might just be the best thing that ever happened to them.
What's Your Opinion?
Are you able to manage on your retirement income or are you planning to return to work? What factors will motivate your decision? What type of new career would you consider? We'd love to hear your thoughts. Just use the comments section below to let us know what you are doing.
References