Becoming a Meteorologist - Everything You Needed to Know
Careers in Meteorology Are Lucrative
Meteorology is that field of science that deals with the study of atmosphere. Weather plays a vital role in everyone's life and it is important to know the weather report in and around your place to save yourself from any potential disasters. This is where meteorologists come in to provide you with the news of the day-to-day weather.
Image Credit: Jose Roberto V Moraes, Flickr
Where You Should Start?
If you are in high school, you should work hard on math, physics, and chemistry. Taking advanced classes in those fields will be beneficial if you want to get in better colleges. Additionally, you can read books on the related subjects or watch shows on channels like Discovery channel, National Geographic Channel, etc. that have really good shows on meteorology, geology, marine biology, etc. Shows like these will inspire you and help you understand things that you will have to deal in your career as a meteorologist.
If you have graduated from high school and want a career in meteorology, you will have to search for colleges that offer a major in meteorology. Do thorough research on how good the program is in the college of your choice, as not all the colleges that offer a major in Meteorology are good enough for helping you set a good foundation in your career.
If you already have a Bachelor of Science in one of the following: oceanic sciences, marine biology, physics, environmental sciences, geology; you can go ahead and apply for a job in meteorology. You might have to take a few mandatory additional courses but that will not be a problem. Moreoever, some employers, like the Federal government, will provided you with on-the-job training.
Various Meteorologist Job Options
Standing in front of the camera and explaining the weather report on a map behind you is not the only career that you will have as Meteorologist. Meteorologists are employed in various fields for various reasons. If you are wondering where else meteorologists are employed except on the evening news, here is a list of domains that employ meteorologists and also offer a huge pay check.
On Ships: The weather at seas is as predictable as the roll of the dice. Ships and boats need to know about the weather at seas, at least a day or two in advance, for the safety of the crew and the people and the contents that it carries. Every ship has at least one person who specializes in meteorology. A meteorologist on a ship is given high importance, because it is only on his confirmation that it will be decided if the ship (or boat) sets sail or not. A job with such big responsibility is paid very well.

Sports: Rain can play spoil sport to all outdoor games. Football, baseball, soccer, and cricket matches will have the pitches and grounds prepared for a big game well in advance. On a big night, the amount of money involved in each game is enormous, money in the form of advertisements, spectators, media, etc. A good prediction by the team's meteorologist can save that money from being wasted, can save the pitch and the ground from being spoilt, and also can change the very outcome of a game by changing the game strategy.
Sports like Formula 1 (F1) involve complicated strategies and the game is so advanced that the outcome of a race doesn't depend only on the engineer. The meteorologist present in the team will provide valuable inputs on whether it will be hot or windy or rainy, based on which, the tire combinations and the car settings are changed appropriately. This plays a major role in gaining a huge lead over other competitors.
Meteorologists that get a job in a reputed sports team can look forward to big paychecks if they are able to give valuable input.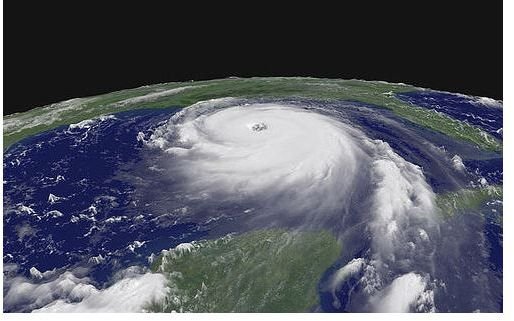 Image Credit: @gletham GIS, Social, Mobile Tech Images, Flickr
Defense: Air force, Navy, and other branches of the Military plan their attacks based on the weather at a given place. It is the job of the meteorologist to predict the weather at a particular place using various tools like RADAR, computers, and satellite imageries. A good weather prediction will lead to a good strategy, eventually leading to victory in case of a war.

Environmentalists: With the rise in global warming and other related dangers, people who excel at meteorology are high in demand. They are hired to research the environmental changes that are taking place so that appropriate measures can be carried out to prevent vast disasters that might happen in the future.

Movie Sets: When a movie or a TV show is being shot, the time taken to act a scene is much less than the time taken to plan and prepare sets for shooting. Lots of money is poured into installing these sets and valuable inputs from the meteorologist on the set can prevent loss of money and time.
Meteorologists' Salary Range
The salary of a meteorologist depends on various factors like where he has graduated from, his experience, the state in which he is currently holding a meteorologist's job, etc. A job in meteorology is lucrative and you do not have to worry about being paid less.
The average salary of a meteorologist ranges roughly between $60,000 to $110,000 annually. The experienced and top-notch meteorologists get salaries in the range of $125,000 and higher. Those that do not have good grades or having a difficult time finding a better job as a meteorologist can look for salaries ranging from $30,000 to $40,000.
Since the salaries vary as the months pass by, you can check out the U.S Bureau of Labor Statistics for Atmospheric Scientists (www.bls.gov/oco/ocos051.htm ) or use the keyword "meteorologist salary in " followed by the name of the district or state where you would love to work, in Google.com to get the exact figures on how much you will be earning once you graduate as a meteorologist. A little research will get you better data.
References