Learn to Get Hired to Proofread for Entry-Level Editorial or Journalism Careers
Basic Skills Required
Contrary to popular belief, a well-paying proofreader's job can go beyond the work-from-home opportunities that one may find listed on freelancing sites or at newspapers and other print-material publishing houses.
Other potential employers include business organizations that provide corporate support by performing technical research in the fields of investment banking, legal services, energy sources and pharmaceuticals, just to name a few.
It is quite important for an applicant to have the following basic skills:
Proficiency in colloquial and standard English

Grammatical skills in terms of structural rules, composition, spelling and punctuation

Proficiency in complying to formatting standards, citation styles and protocols

Working knowledge of generally accepted proofing marks

Written and oral communication skills

Computer literacy, which includes competency in Microsoft and desktop applications

Aptitude for typical administrative skills like organizing, record or document-keeping, archiving, scanning, e-mailing of business correspondence, photocopying and so forth
Other Competencies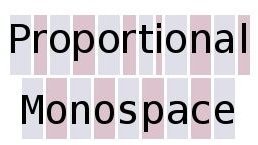 Technical knowledge is only one of the qualifying requirements. Proving one's practical application is another matter. This is where the applicant's skills and deftness are gauged for continuity of employment, or contract renewal or consideration for future advancement. Other competencies may be tested as part of a pre-qualifying stage of the hiring process. Such competencies include but are not limited to:
1. Understand page layout and printing requirements when reading proofs that have been set for printing by the typesetter.
2. Concentrate and maintain a sharp eye while comparing the manuscript against the original copy on a line by line basis.
3. Pay attention to detail when checking the accuracy of text, charts, photos, diagrams, page numbers, and verify proper placement before the manuscripts enter the printing stage.
4. Possess a wide range of general knowledge to identify or to detect inconsistencies in the submitted information of a publication or document. Although this is not a main function, most editors prefer to have competent support from a proofreader.
5. Excellent organizational skills in prioritizing and queuing work according to its importance and deadline.
6. Competency in communicating questions and suggestions to clients
7. Command of positive interpersonal skills with superiors and co-workers.
8. Perform work with minimal supervision when working independently but aware of the importance of working with a team.
9. Conscientiousness in meeting tight deadlines without sacrificing quality of work and a willingness to work overtime if required.
10. Cooperation in performing other related and assistive writing tasks.
Acquiring Experience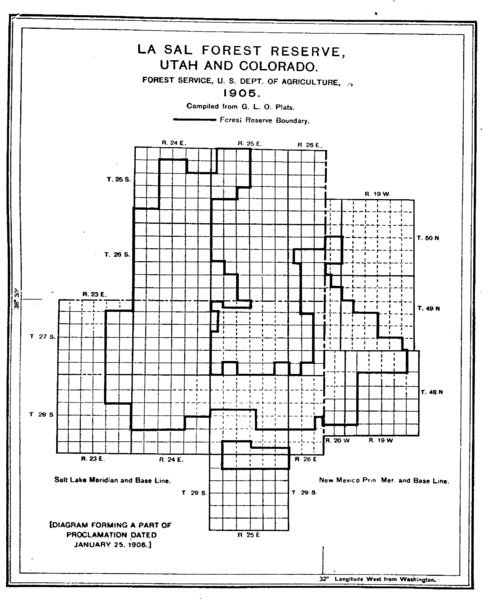 Satisfying the required number of years of experience poses the most difficulty for entry-level job seekers. The dilemma is to land a job as proofreader in the first place. A fair number of job openings require highly skilled readers who have at least two to five years of related experience. However, that experience goes beyond regular proofreading functions so the quality of experience required may depend on the industry type.
For example law firms generally post job descriptions for proofreading tasks that specify familiarity with legal terminologies, legal language and variations in citation formats in the way they are used for legal briefs. In such cases, applicants who possess basic proofreading skills and experience as legal assistants, court clerks, secretaries or those with a good working knowledge of foreign languages like Spanish, German or French have an added advantage.
Other examples include proofing for financial statements. Experience-wise, the hiring company is looking to hire an individual that possesses technical training not only in English or journalism but also in proofing different types of financial reports. Those who have had actual proofreading duties as an employee of an accounting firm have skills to show as evidence of hands-on experience
These examples illustrate that experience as a requirement does not necessarily mean that the experience must come from a prior proofreading occupation. Related familiarity or exposure can be acquired by working in an organization's administrative unit in a clerical function. Hence, if one aims to widen his or her range of employment opportunities, honing basic proofreading and other related competency skills while currently employed is a good way to gain experience.
Educational Requirement
According to most career counselors, possessing a bachelor's degree can make an individual's resume for a proofreading job stand out from the rest. Statistical reports show that 80 percent of those who were hired had completed a bachelor's degree in liberal arts, communication or creative writing.
Some examples include:
Bachelor of Arts in English and Literature
Bachelor of Arts in Creative Writing and English
Bachelor of Arts in Creative Writing – Fiction/Non-Fiction Writing
Bachelor of Arts in Creative Writing for Entertainment
Nonetheless, about 11.4 percent of those who completed some college coursework like a Certificate in English Comprehensive Skills in Reading and Writing or an Associate of Arts in Communication also qualified for this job. While about 5.7 percent are high school graduates and the remaining 2.90 percent possess a Master's degree.
Job Sites, Expected Salaries and Career Paths
Job Sites:
Proofreading jobs posted by companies providing outsourced-services or by publishing houses are best found by using job search engine sites or aggregators like Monster.com since they provide a direct link to the hiring company's website. That way, an applicant's resume is submitted directly to the potential employer. This way the applicant can find entry-level positions related to their creative writing or communications degree.
Freelance job sites are also potential sources, although the service buyers will request the applicants to bid for the opportunity to be awarded with a proofreading contract. Oftentimes, the lowest bidder gets the contract and in a ghost proofreader capacity, since the service buyer acts as a sub-contractor to a larger outsourcing company. These are mostly simple proofing jobs for data entries classified as work-at-home jobs.
Expected Salaries
A proofreader who lands a full-time entry-level job can expect to earn compensation based on an annual salary range of $29,904 to $53,211 or a median of $41,229. Of course the salary depends on the industry for which the proofreading jobs are rendered.
Full-time jobs include bonuses (.06%), social security, 401K/403B (2.6%), disability (0.5%), healthcare (10.7%), pension (4.4%) and time-of (8.4%). Thus, a median salary base of $41,229 plus bonuses and benefits can equate to as much as $60,966 annually.
If an aspirant succeeds in getting hired to proofread for a well-established publishing company, his or her career path can advance to an assistant editor position or a full-fledged editorial profession.
References