Its a Juggling Act: Some Tips on Juggling Family, Work & Education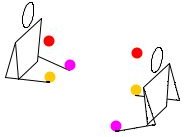 The Juggling Act
These days, it's unusual for a parent to be able to take a complete break from paid work for as long as it takes to bring up a child.
Most would agree that it isn't easy to find the right balance between family and the workplace sides of their life.
Also, compared to a decade ago, people start families later in life, and for older parents, an extra problem is the sheer energy that is needed to keep all the balls in the air when performing this never-ending juggling act.
There are some over-arching principles.
Do not feel guilty about prioritizing your children when you need to.
Learn to put your work worries out of your mind when you are with the children.
Establish a fair partnership with your life partner/co-parent if it is humanly possible to do so; because two jugglers are better than one.
But even with those principles in place, you will inevitably face times when there is no perfect solution, and you end up feeling like a failure. The following ideas may help a bit.
Juggling Techniques for a Working Parent
Consider part-time work. Many parents prefer to return to work part-time to start with. The cut in income means an adjustment, but very young children are not hugely expensive (that comes later), and let's face it, you won't be going out much. You will be too tired. If you can, take advantage of the very early years to be at home at least some of each week. It is during this time that childcare costs are high and so the financial gain from each day at work, given other

expenses, is smallest. There is a trend for jobs to be offered part-time rather than full-time, so it may be that you can take personal advantage of that trend to ease yourself back into work. Part time work keeps you up to date with developments in your area of work so that you can return full time more easily when the time comes. You may be able to do child-care swaps with other part-time workers as well, providing social time for your children and saving on child-care costs.

What about a compressed working day? If you have any choice about the hours that you work, consider working an accelerated day, taking only a short break for lunch, and leaving early. That may not be practicable if you have a long working week. But if you can spread a 20 hour working week over 4 or 5 days then you could think about working short days without a lunch break, say 10.00 to 14.00, five days a week. That way you can be home at both ends of the day. But, be careful if you are in a couple. There is a danger that the other half will take it for granted that the same person will be the one to take the children to and from school as well as working every day. If you have a partner, it is important to establish his/her responsibility for sharing child care at an early stage.

Work from home for as much time as possible. It is an excellent way to cut out the wasted time of travel to and from work when your time is constantly at a premium for both work and child-care. It also cuts down on the cost of commuting and other work related costs. But you should ensure that your partner exploits any flexibility at his or her workplace so that it is not always left to one partner to make the adjustments.

Don't be embarrassed to ask your employer for flexibility. If it is down to you to ask for some time off: perhaps your child is ill, or there is a school event that you want to attend, don't be ashamed or sheepish. You are likely to be an excellent employee as a parent because your job is a lifeline in many ways, and represents security for your family. You have a right to ask for some occasional give and take to meet your child's needs. Your child is part of the future of the country and not just a personal indulgence. Further, a reasonable employer should know that they will be repaid many times over in loyalty.

You can even save money in some ways by working fewer hours. A penny saved is a penny earned as the old proverb has it. You save on work related expenses if you work part time, and potentially you also have a bit of extra time to save money by spending time on other things. For example you may be able to cut down on expensive pre-prepared meals if you are not rushing from work to childcare to home in a mad dash every day. Cooking from scratch is cheaper, healthier and sets a good example. It is also an activity in which a young child can play an enjoyable part.
Childcare and Studying
Combining care of young children with studying can be an even harder juggling act than paid work. The pressure to do what is required to hold a job down comes largely from outside, whereas you need a lot of self-discipline to make time to study when there is a child in the picture.
In a way, the strategy is the opposite of what you need to do for paid work. Because there isn't so much external compulsion, you would be well advised to find somewhere outside the home to do your studying, even if you are doing a distance course. If you try to study and look after children at the same time, both could suffer.
So if you are unable to organize child-care while you go out to the library for set hours, then you may be stuck with studying during late night hours, which could see you completely exhausted unless you have a strong constitution.
You may need to consider deferring serious study until your children are at school. That will be sooner than you think! Above all you should enjoy your children's early years, because they don't last very long.
Don't Worry, Do Share
The average mother is a worrier. She worries about wasting her education while devoting time to her children; or she worries about her lack of education and its impact on earning power. She worries about leaving the children with paid child-care providers. She is often alone with those worries.
Women everywhere should do their best to insist from the start that their children's fathers, if present, should take on a share of the emotional and time burden of parenthood as real partners, which is ultimately for the benefit not just of the mother, but also of the children and the partner himself.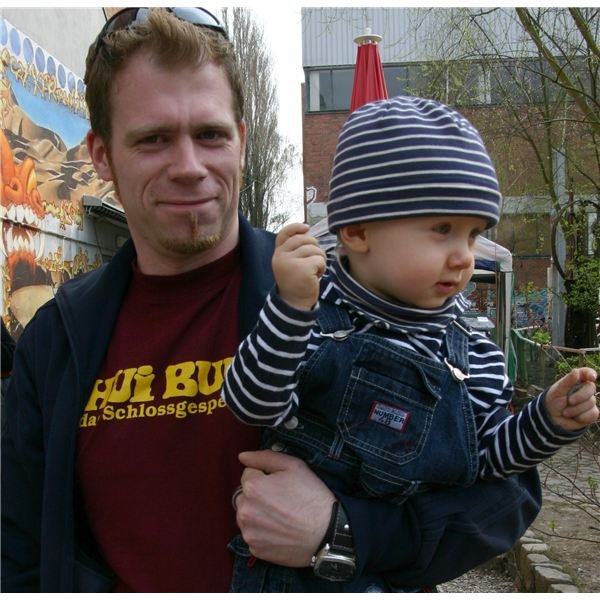 If you are not in a couple, then remember that you are taking on an amazing, heroic job, and going it alone may well turn out better than struggling on with a partner who does not play a full part.
And whether single or in a couple, always remember that if you were home full-time you would probably be climbing up the wall before long: it is good for your children to get used to other people and to see you finding fulfilment outside as well as inside the home.
And there are many more studies which find that young children benefit from having working mothers, than those that detect any harm.
References