Navigating the Perfect Verbal Job Offer Follow Up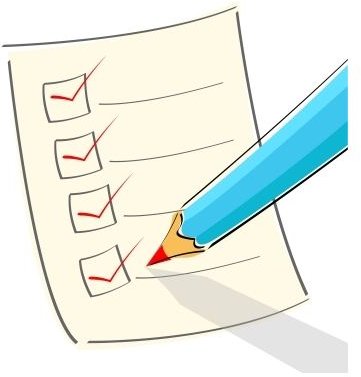 So you have received "The call." You have landed your dream job! What are you gonna do? Do you accept readily and blindly? Do you wait and weigh up your options? The following article will guide you through the process of the right approach to a verbal job offer follow up.
Evaluate the Terms of the Job
When the job offer call comes your way, evaluate everything. Ask for a comprehensive summary of the compensation (if you haven't already received one), expectations of you as an employee, and other important information where applicable. It is very easy to get tunnel vision when it comes to a job offer, especially if the pay is rather high. However, this evaluation should not just comprise the salary of the job, but other compensations such as vacation, insurance, 401 (k), etc. It is also integral that you analyze the job description and interpret honestly how you as an individual and potential employee fit into this job description and its requirements.
Analyze the Salary
Some companies will lowball the salary offer to potential employees based on t
heir presumption that they will not know they are being offered a salary that is not competitive, and, in turn, not research the competitiveness, or lack thereof, of the salary being offered. If you find that you are not being offered a salary that's competitive, you have the leverage to negotiate a better starting salary. Remember that in any negotiation, compromise is the common denominator on both sides of the bargaining table. In other words, you are not going to get what you ask for initially, so ask for more than you are willing to settle for. You will always be talked down in a negotiation scenario, so pick a figure that you are willing to come to, and ask for 5% more.
Accept or Decline the Offer
So you have come to a decision. What do you do now? Verbally accepting or declining the job offer is the first step. Place a phone call to the individual who interviewed you or the HR manager or hiring manager, and relate to them your decision verbally, based on all the factors you have analyzed.
Just as it is important to request a written form of the job offer, it is also vital that you give a written response to the offer. Again, this is a professional method of response, as well as a documented and legal standing record of your response. Always a smart move! This written notification is also a great time to thank the appropriate individuals involved in the hiring process for their time and consideration if you have declined their offer of employment. If you have accepted their invitation to join their company, it is equally appropriate that you thank those involved in the hiring process, as well as displaying your interest in joining the company and providing a positive contribution to the team.
Give your Current Employer Written Notice
While no company desires to lose a talented and valuable employee, the modern reality of it all is that most people do not stay with one company, or even one profession, during the course of their working lives. While separation in this manner is not ideal, the manner in which it is handled goes a long way towards defusing any hard feelings.
Providing a timely, written notice of your intentions of resignation goes a long way towards sustaining your positive relationship with your soon to be former employer. While two weeks is the general accepted method of notice, the more the better. This gives your current employer time to find a replacement, as well as get your own affairs in order for your transition to different employment. Additionally, the longer lead-time you give, the longer you have to evaluate if in fact you want to make this change. Whether or not you eventually make the leap to change employers, the respect you have given your current employer will be appreciated. Who knows? You might end up finding yourself in a position where you desire to return to this employer one day. Think carefully about what to say when quitting your job – you don't want to burn any bridges.
Providing a proper verbal job offer follow up is not only ethical and professional, it is in your best interest as a potential employee. When all is said and done, you are the one taking the job. How you navigate this delicate situation will dictate your relationship with your former employer, as well as how you are viewed by your future employer. It is in your best interest to handle all of this as efficiently and professional as possible.
References
Author's own experience
Image Credit: Free Digital Photos