On The Hunt: How to Find a Job in Early Childhood Education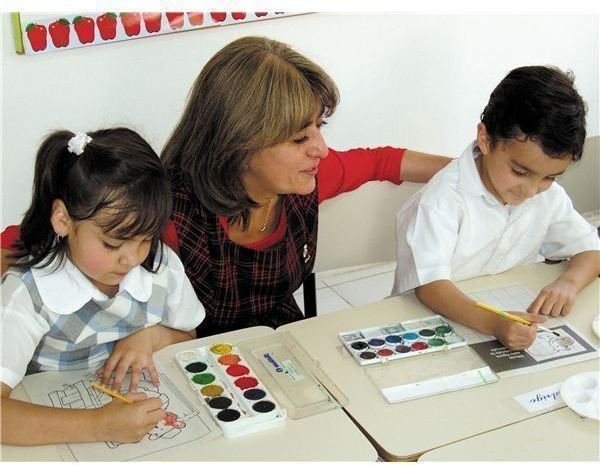 Know Where to Begin
After college graduation, you may wonder how in the world you're supposed to find a job in today's unstable market. Thankfully, the field of early childhood education has not suffered nearly as much as some other occupations and industries. Teaching is a profession that will almost always be hiring, and those with a background in early childhood education will have several different types of opportunities to choose from.
Before you begin searching for a job, be sure you understand what types of opportunities will be available to you. Know which jobs you are well-suited for, as well as the jobs that might not be a good fit for you and your skillset. There are several different places where a degree or background in early childhood education will be an asset, not only in a preschool or child care center. It may be helpful to do a little research before your job hunt. Elementary schools, child care referral services, tutoring programs, early intervention service providers and children's hospitals may also be able to put your background in early childhood to good use. Do no limit yourself!
The Thrill of the Hunt
Although it may seem daunting, begin with the job listings in your local newspaper. Many local papers have their want ads displayed on their webpage, making searching through them quick and painless. Highlight, circle or otherwise note any opportunities that sound like they would be a good fit for you and your background. If classroom teaching is really what you want to do, be sure to focus on that in your job hunt.
Beyond the newspaper, online resources such as Craigslist and Monster often list jobs in the early childhood education field. Browse through these online sites and print out any interesting job leads you may come across. To keep your options open at this early stage, be sure to print out and consider any early education jobs that sound interesting. You never know what kind of jobs will pan out or strike your fancy.
Another way to find out if specific locations are hiring teachers, assistants, curriculum specialists or other positions is to call. It is perfectly acceptable to call the child care center or preschool down the street and politely ask if they are currently hiring teachers. The key is to be polite, be pleasant and understand that not all schools will be accepting applications or hiring. You have nothing to lose by calling and asking.
Narrowing the Field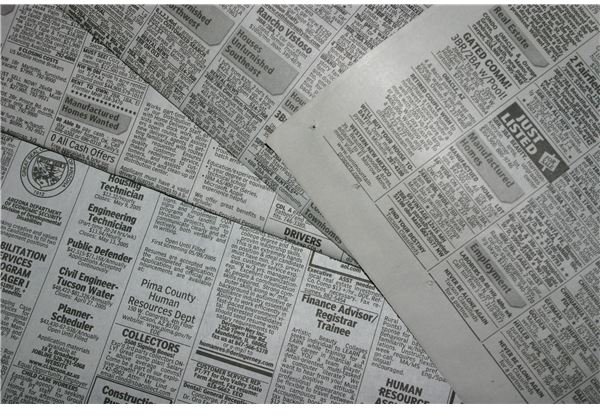 Once you have gathered a few opportunities that interest you, begin reading the requirements for each of these jobs very carefully. You may note that while one school does not require any previous early childhood experience, another may indicate that it will only hire teachers with at least five years of classroom experience. Be sure to apply only to jobs that you are qualified for. If you are just beginning your career in early childhood, a teaching assistant position may be best for you to gain a few years of experience before applying to become a lead teacher. If you have had some classroom experience through student teaching, volunteering or another means, be sure to count those months or years, as they may help you land a job with more responsibility.
You should now have a manageable number of jobs that you can apply for. Many schools, child care facilities and other places have websites that you can browse through before applying. Check out the schools or facilities you are applying to through their website. Note the types of activities these programs emphasize, the environment they provide for children and the curriculum they choose to use. Knowing these differences will help you in the application and interview process.
The Next Steps
By now, you have a fairly good idea of what kinds of jobs you are best suited for, as well as a little bit about each company or school you would like to apply to. Keep these things in mind as you polish your resume. Highlight your education as well as any relevant experience you may have. If you worked at your uncle's ice cream shop for the past three years, you may not need to include that experience in your resume. But, if you worked in your uncle's ice cream shop and created a story-time program for preschoolers there, you will need to highlight that on your resume. Give special attention to any awards or accolades you may have received in your work history. If you attended any teaching conferences or special workshops, be sure to list those as well.
When your resume is updated and ready to go, begin applying to each of the jobs you found. Each company, school or job will have its own rules and procedures to follow to apply for a position, so be sure to follow these guidelines. If a school will only accept online applications, it is probably not a good idea to hand deliver your resume to that school. If you found any good leads while cold-calling schools and child care centers, ask if there would be a good time to come in for an application or to drop off your resume. Some schools may read through your application and interview you right away. If you are visiting a school in order to drop off a resume, be sure to dress professionally, just in case the director or principal asks to interview you on the spot.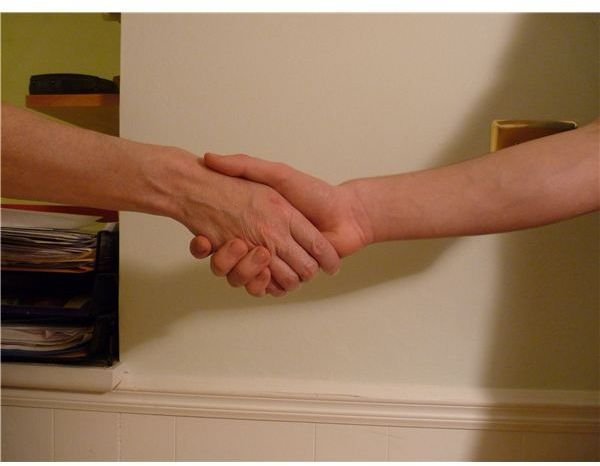 Try not to schedule interviews back to back on the same day. Many schools may ask you to do a "working interview," in which you will volunteer in the classroom for an hour or so in order for the lead teacher or director to see your skills in action, as well as to see if your personality and working style will work in their facility. To find a job in early childhood education, be yourself. Chances are the reason you chose to pursue this field will shine through while you are job hunting and interviewing. It won't be long before you hear the words, "You're Hired!"
References:
Author's own experience
Craigslist, https://www.craigslist.org/about/sites
Monster, https://www.monster.com/
Taylor, Barbara J., Early Childhood Program Management. Merrill (1993).
Photo Credits: Moare https://morguefile.com/archive/display/85531
Xandert https://morguefile.com/archive/display/65638