13 Questions to Ask Before Accepting a Job Offer: Be Assured Before You Say Yes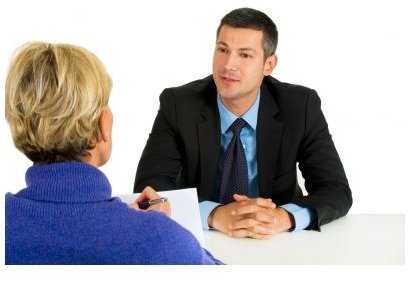 You may be thinking the job interview went well and everything about the job sounds great, but don't jump forward too quickly. Most employers will expect you will want some time to think and have additional questions to ask before you accept a job offer. There's a lot at stake and you want to make sure you and the employer are on the same page. As daunting as searching for a job can be, it won't be worth it to accept one you're not completely happy with. Knowing who you work for and what benefits and opportunities are available to you will pave the way for a more pleasant work experience.
What to Ask Before Accepting
When do you need an answer by? It's very normal to want more time to decide if this job is going to be the best for you. Most employers are prepared to give you at least 24 hours and up to about four days to give your answer. Let him/her know you may have follow-up questions.
Can I get the offer in writing? Having a copy of the offer is not only good for legal issues that could arise, but also help to remember exactly what the job offer entailed. Ask them to include a copy of any benefit packages available too for you to review.
Who should I talk to if I have questions about the benefits? Upon reviewing the benefits packages later it can be helpful to have someone to ask pertinent questions to. It is usually someone from human resources.
If I accept the offer, what day would I start work? You need to make sure you both understand when the start date is. For instance, your employer may assume you can start right away when you actually need two weeks to give notice to your current employer.
Is the salary negotiable? Any negotiating needs to be done before you accept the offer. If you're not happy with the salary, then let them know straight-up. You'll probably get a quick answer one way or the other. If it is not negotiable then you need to decide if you want to work for the pay offered.
What are the typical work hours? You need to know what hours your employer is expecting you to work. Are you expected to come and leave at the same times everyday or does it vary? Will you be working a typical 40 hours a week, more or less? You want to make sure you're available to work the hours the employer needs.
Who will I be reporting to? You may already know the answer from your interview, but you want to make sure you understand who it is and if it is someone you think you will get along with.
Does the company help with moving expenses? If you are relocating to accept this job, it's always helpful if your company will pay for your movers and moving supplies.
What does the company see as benchmarks for success? Discussing what goals the employer has for you as part of the company in general is a great way to build you up and get excited about the company you'll be working for. It can also help you see if the company is something you want to be a part of that will meet your personal career goals.
How stable is my position with the company? You want to know you have a secure, long-term job with the company and if it is going to be worth joining. Don't be afraid to ask specific questions about the company's performance and security.
What vacation and sick time will I have? How many days/hours off are you allowed? Can you get paid for unused days off? What are the company policies on maternity/paternity leave? These are just a few questions that when answered, will give you more of an understanding of time off and if it will work with your lifestyle.
What career development opportunities does the company offer? Are you offered regular training and skill-development or tuition reimbursement? Does this job allow for growth and progression as you become more experienced? This will help you understand the long-term opportunities that exist in the job.
What retirement plan does the company offer? Understanding the conditions and benefits of retirement is a great way to plan for the future and know if this is a job you want in the long haul.
These 13 questions to ask before you accept a job offer will ensure you are taking the job you want and sway any misconceptions you may have about a new job.
Sources
Photo: Free Digital Photos https://www.freedigitalphotos.net/images/Business_People_g201-Job_Interview_p27584.html
Best Job Interview: "What to Consider Before Accepting a Job Offer" retrieved at https://www.best-job-interview.com/accepting-a-job-offer.html
Wet Feet: "Accepting a Job Offer? Ask These 10 Questions First" retrieved at https://www.wetfeet.com/advice-tools/job-search/accepting-a-job-offer-ask-these-10-questions-first