Why Dressing for Success is Still the Smartest Career Move for Job-Seekers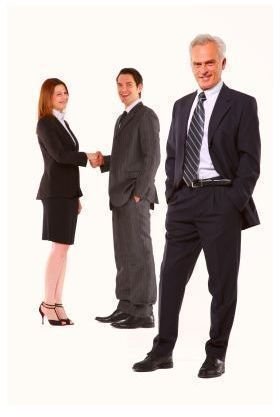 The Bad News
The always competitive job market has become even more so with the influx of unemployed individuals due to the poor economy.
In fact, did you know that "according to a report from the Bureau of Labor Statistics released last month, there were 3 million job openings in April, and 13.7 million unemployed workers? This represents a 4.6-to-one ratio of unemployed workers to job openings."1
When you are competing against such an expanded pool of other job candidates, how do you set yourself apart from the pack? Here is some advice from Carolyn Thompson, executive recruiter and coach, "I would encourage any man to wear a suit, even if you're applying for a job at McDonald's."2
Beating the Competition
The facts are chilling but true: There are too many applicants for too few jobs. While there may or may not be anything individuals can do to improve their qualifications quickly (learning new skills and obtaining degrees takes time), there is one key thing they can do to improve their odds in today's volatile job market. Dressing for success – owning and wearing appropriate business attire – has never been more important because a good impression is probably the most vital part of any job interview.
Why You Should Dress Up for Interviewing
Just as you should be continually updating your professional portfolio and resume, you must update your wardrobe because your clothing is also talking during the job interview. It can either tell the recruiter that you are a qualified, competent professional who will take the job seriously and be a valuable asset to the company or that you are a sloppy, slovenly individual who will do a shoddy job and embarrass the company. Here's three reasons why you should dress up, not down, for an interview:
While many companies have relaxed dress codes or observe casual Fridays, you must leverage that first impression for every ounce of impact to keep you in the quest for that elusive job.
For example, neatly polished and gleaming shoes (even if they are last year's style) send the message that you care about details and take pride in your appearance. The recruiter can see that you will represent the company well.
Wearing a business suit even if the corporate culture could be considered a little more casual portrays you as ambitious and serious about your career, and you project an air of confidence and high self-esteem. The fact is, most individuals feel more competent the minute they put on a suit because it is considered a working uniform.
While the corporate cultures in some industries such as service, advertising, public relations, or fashion may have gone through some internal evolutions in the restrictions of their dress codes, it is still important to dress up during those interview processes as well.
In her article "Why You Should Still Wear a Suit to Every Job Interview," author Megan McLachlan states: "Don't let the "casualization" of office attire fool you – you should always wear a suit to an interview even if you are more dressed up than the other candidates or even the interviewer."3
Once you beat out the competitors and secure the job, you can focus on dressing to code. During the interview process, however, nothing signals your unsuitability for a job quicker than showing up in casual attire to interview at a company that prefers corporate attire like business suits. If the office atmosphere is more casual, consider opting for a lighter colored suit – like khaki – so you are still well dressed but not overdressed.
Interview Tips for Dressing Your Best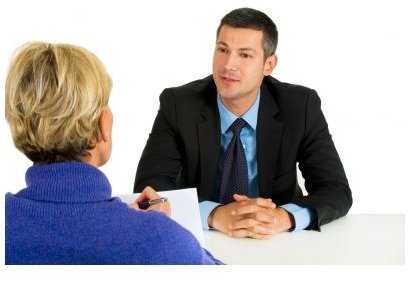 Follow these tried and tested guidelines to give yourself an edge at your next job interview:
Shoes should be freshly polished and in good repair. If the heels are worn, buy a new pair or opt for different shoes. For women, heels should be no more than about two inches in height and closed toed, not sandals.
Make sure your tie is straight.
Nails should be trimmed and clean. If you are wearing nail polish, it is imperative that there be no chips or broken, ragged nails.
Wear hair in a professional, current style.
Avoid wearing too much jewelry, cologne, or perfume. Less is more in an interview situation.
Play it safe and stick with suits in neutral, dark shades of navy, black, or gray. White blouses or shirts are the best option, and men should wear a conservative power tie.
If in doubt, opt for a classic one or two button business suit. Skirted suits for women should have hemlines that skim the knee or fall slightly below. Keep the jacket buttoned until you are seated during the interview, and always button it when you stand.
Check your overall appearance from every possible angle in a full-length mirror before you arrive for the interview.
Wear plain hosiery in a neutral, skin tone.
Clothing does not have to be brand new but it should be pressed and neat. If it does not fit well – if the sleeves are too long or the hemline too short – invest a few dollars to have it altered.
If you do not own a suit, buy the best one you can afford for the interview. You are investing in yourself and your future, and when you get the job, you will recoup the money. Remember, a suit does not have to be new to look sharp and professional. Look for dependable high-end labels at thrift, consignment and second-hand stores to get a high-quality suit for drastic savings off retail. Offprice stores and manufacturers' outlets are other good sources for finding well made suits at bargain prices.
If you absolutely cannot afford to buy a suit and you do not have one that is presentable, consider borrowing one from a friend or relative.
Play the Odds
There are more job-seekers than there are jobs, but that does not have to mean that you are doomed to a life of unemployment or being forced to work at a job or in an industry that is below your qualification level. When you are the "little fish in the big pool", it pays to make sure that you attract the most attention by being the best-dressed. While wearing a business suit may not guarantee you the job – your qualifications and skills are also important – it may be the difference between making it to a second or third interview and having another chance to impress a prospective employer.
What are your experiences? Has your choice of attire ever affected a job interview?
References
Maunz, Shay, "Maximize first impression: Small things matter in resumes, interviews," Pittsburgh Post-Gazette, July 06, 2011, https://www.post-gazette.com/pg/11187/1158362-28-0.stm?cmpid=newspanel3
2 - Tahminciogiu, Eve, "Guys, make sure you suit up for success," (05/11/2011), MSNBC, [https://today.msnbc.msn.com/id/42819008/ns/business-careers/](/tools/Tahminciogiu, Eve, "Guys, make sure you suit up for success," (05/11/2011), MSNBC, http:/today.msnbc.msn.com/id/42819008/ns/business-careers/)
3 - McLachlan, Megan, "Why You Should Still Wear a Suit to Every Job Interview," Primer Magazine, https://www.primermagazine.com/2011/earn/why-you-should-still-wear-a-suit-to-every-job-interview
Critchell, Samantha, "Dress for Success is about the first impression," June 7, 2011, MySA, https://www.mysanantonio.com/business/article/Dress-for-Success-is-about-the-first-impression-1413451.php
Allabaugh, Denise, "Businesswoman helps others dress for success," January 8, 2011, Citizens Voice, https://citizensvoice.com/news/businesswoman-helps-others-dress-for-success-1.1087499#axzz1RMTl7kVI
"Stars Help Disadvantaged Women Dress for Success at Billboard Awards, " May 24, 2011, Look to the Stars, https://www.looktothestars.org/news/6352-stars-help-disadvantaged-women-dress-for-success-at-billboard-awards
"Interview appearance and attire," Virginia Tech
Author's own experience as a personal custom clothier and certified Image Consultant
Image Credits
Image: [Ambro](/tools/Image: Ambro / FreeDigitalPhotos.net) / FreeDigitalPhotos.net
Image: Ambro / FreeDigitalPhotos.net