Which Is the Best Online Job Board: Monster or Career Builder?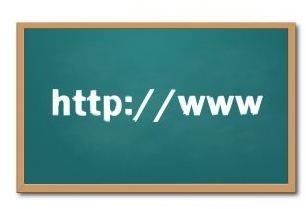 Why Online?
Companies large and small know the right candidate for the job might not reside in the state or area where they do business. The business might be in Seattle but the perfect candidate is in San Francisco. Advertising job openings via the Internet makes it easier for human resource departments to find great employees–but which is the best online job board, Monster or Career Builder?
Purple Power - Website Layout
Both Monster and Career Builder have loud purple/bluish colors with orange backgrounds. I'm guessing this is done purposely; however, Monster's home page is too busy and my pop-up blocker stopped a lot of pop-ups: Monster relies heavily on ads, which can be annoying compared to Career Builder. Monster also has an annoying reloading-type issue to remind employers (not job seekers) if they want to post a job opening, they need to "click here."
Career Builder, on the other hand, had no pop-ups to be blocked and the links at the top where employers versus job seekers should go is adequate—in my opinion.
Both of these online job boards have immediate and quick search job tools on the home page and offer the option to search jobs by category. However, Career Builder offers a list of categories on its home page, while with Monster you have to click on the "categories" link.
Both sites allow you to search jobs for free. If you find one you'd like to apply to, it does require you join the website, which is also free, but joining allows you to upload your resume—a nice online feature all job boards offer these days.
Tools and Resources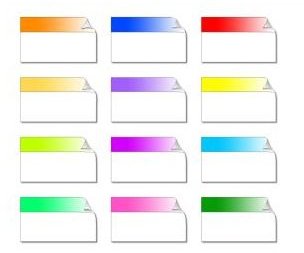 Both Monster and Career Building offer lots of tools to aid you—not all of them come free, however. You can search salaries and compensations for various job categories and states. Both offer a free resume wizard if you don't already have a resume; and after using both, I couldn't find much difference where one website was better than the other.
Resume-writing services are offered as well, but clicking on those links means you must pay a resume writer to complete the task—and payments are upfront, not upon completion. Both take major debit and credit cards for this service.
Both also offer ways to get your resumes to recruiters. Monster calls their service Get Noticed by Recruiters and Career Builders offers Personified Services. Monster wins for this service because although you must pay to get noticed by recruiters, the offering is less complicated to maneuver than Career Builder's Personified.
You can also find e-learning courses for the basics, assessment tests, and colleges and universities offering degrees you're interested in. Career Builder seems to be connected to the University of Phoenix.
They also offer lots of articles including tips on interviewing and how to advance your career. Monster's articles start right on its homepage while Career Builder offers a link under a tab called Advice and Resources.
Finally, each online job board helps you get connected with peers and job seekers in your field and both job boards can be found on Facebook, or you can follow them on Twitter for job updates, or use smartphone apps for updates and new blog posts or articles.
Finding a Job
The website Work Near You did a comparison of each to see which one qualified as the best online job board, and it came up with some pretty interesting results—see the link in the reference section to the article, Monster Vs. Career Builder. It's a great read and offers up some surprising findings.
Work Near You chose three key areas most people search for on job boards and put each to the test—using "Publishing," "Web Development" and "Library." Some of the caveats of the search included:
Many jobs offered for publishing came from Examiner.com—a freelance writer website known for its low-paying jobs. Web development lead searchers to CyberCoder.com, also a place Work Near You warns you should visit on your own to see if you'd want to work there. For library work, neither offered very many jobs, but some did pop up.
From reviewing this sampling, I found Monster did offer more jobs than Career Builder; however, many jobs are of the lower-pay caliber—not top jobs for executives. Many are from other job banks or recruiters.
Searches only show recent jobs (within five days of posting) so that's a good thing, but many of the jobs listed are already filled and are still left on both websites.
What About Craigslist?
You can also find jobs on Craigslist, although the free tools and resource articles or forums aren't available. I find Craigslist a little unreliable, though—it is a great spot for headhunters who advertise jobs. When you click on them, you find they're just looking for candidates to add to their job pool—and they may charge you to come on board, so be careful with these. Also, Craigslist is full of many old jobs and suspicious jobs, so one needs to take their offerings with a grain of salt.
Getting Your Foot in the Door
Recently, a friend of mine had to search for a new job—she had been in the same field for years and the economy caused layoffs and closings. The age of applying for jobs online is here to stay, and there were many nights she sat searching for careers and uploading resumes for positions she felt qualified for only to receive many email turn downs. There were also thousands of new jobs available weaving through her inbox, so it was hard to keep up with them all.
My suggestion here, from my friend's experience, is that both Career Builder and Monster are great places to search for jobs anywhere, but if you find one that interests you, check out the company's website to see if it offers an online job application instead of using one of the job boards.
If you can find the name of the owner, manager, supervisor or HR manager of any company you're interested in, see if they have a LinkedIn page offering an email or even a fax number—and send your resume in via those options. Sure, they may email you telling you to utilize their online job process, but in the end, my friend found her new job via a LinkedIn faxed resume that caught someone's eye. Happy Searching!
References
Career Builder – https://www.careerbuilder.com/
Monster – https://www.monster.com/
Work Near You – "Monster Vs. Career Builder" retrieved at https://www.worknearyou.com/2011/05/monster-vs-career-builder/
Helpful Bright Hub Links:
Job Interview Tips for First Time Job Seekers
Image Credits:
http: - Sxc.hu/jaylopez
Web information stickers - Sxc.hu/getwired
Newspaper - Sxc.hu/Carin