What Is a Work From Home CSR Job Like?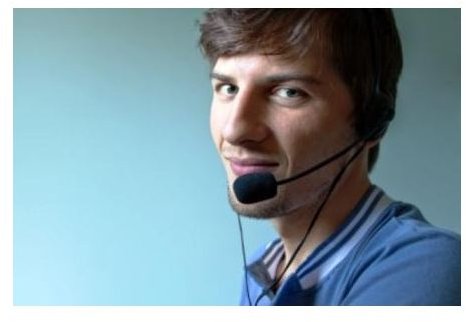 Real Customer Service At-Home Jobs?
If you search online for work at home jobs, there is a good chance you will encounter your share of contract jobs, less than minimum wage options and even scams. However, genuine CSR positions do exist that allow you to work from the comfort of your own home. For most of these positions, you work as an employee of the company as opposed to working as a self-employed independent contractor. If this sounds appealing to you, take the time to learn about the skills and equipment you will need to land such a job as well as the benefits and downsides of these positions.
Skills and Experience Required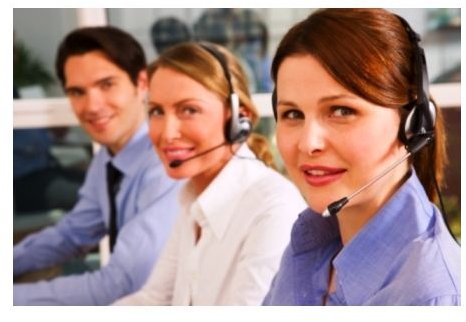 As is the case with most customer service positions, call centers that use home sourcing typically seek employees who have previous customer service experience. If you have worked in a retail or bank setting, though, it may not be enough. Many of these companies also require that you have worked in a call center setting, with prerequisites ranging from six months to two years. This is not always the case, though, as some companies are willing to train you in that area. This is especially true if the company with which you are applying has a brick-and-mortar call center in your area where you can receive hands on training.
In addition, for jobs that specialize in more than standard customer service, such as tech support positions, you will likely need to have experience in that field. Expect to undergo background and credit checks for these positions, as well. You will probably have access to sensitive information such as customers' names, addresses and account information, so the company hiring you will want to ensure that you are trustworthy, especially since there is no boss to watch over your shoulder – at least, not physically.
Equipment You Will Need
The tools that you must have in order to work at home as a customer service representative vary from one company to the next, although there are some standard expectations. First and foremost, you must have a workspace that is conducive with this type of job. You will need a desk large enough to accommodate all of your equipment, a chair in which you can sit comfortably for an entire shift and a quiet, private area.
As stated previously, you will be privy to confidential data. The company must ensure that this information is not visible to others in your home who are not authorized to view it. Along these same lines, you cannot work in a common area where barking dogs, crying children or blaring televisions disclose to customers that you are not in a traditional call center setting. In short, you must not sound as though you are working from home. Although you are certainly a responsible professional, some people might feel uncomfortable knowing that you are accessing their personal information from your home computer.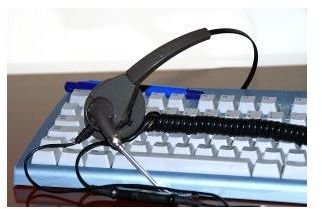 On the subject of a computer, most home sourcing CSR employers require that you have an existing high-speed Internet connection. Many require you to have a newer model computer, although others simply oblige you to have a monitor, mouse and keyboard that meets their specifications; they will provide a thin client that you will connect to your Internet connection and hardware. They may use VoIP instead of a traditional phone line. If not, they will likely require that you use your own existing phone line. Some employers offer reimbursement for the use of your line, but many others do not.
In addition, most companies will provide you with a telephone headset and a webcam. No, the webcam is not for you to video chat with customers. Rather, you can use it to attend online team meetings, and it enables your supervisor to check in on you at will. As mentioned, you may not have a boss physically peering over your shoulder, but you are never really alone.
What You Can Expect
If you are seeking a job as a work from home CSR because you are looking for a position with lots of flexibility, you may wish to reconsider. Likelier than not, your employer will establish a schedule for you that includes two 15-minute breaks and a 30-minute lunch, all at set times (provided you work full time). You will not be able to leave your desk and head to the kitchen for a snack or a drink whenever you like, nor can you scoot off to take your tyke to his tee ball game.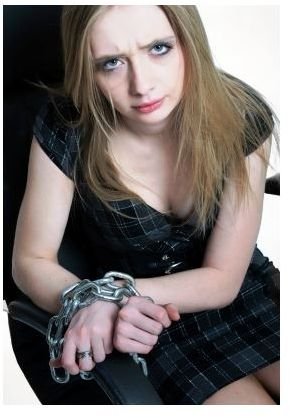 The idea of working in your PJs goes out the window as well. Most home-based customer service employers deem it necessary for you to dress in at least business casual attire due to a belief that dressing professionally encourages the same type of behaviors. Before you start to think, "How will they know?" remember the webcam that is typically provided.
It may seem as though there are few differences between providing customer service in a call center setting and doing so from home. You may miss the same water cooler chitchat or on-site assistance when you need it. On the other hand, you benefit by avoiding the expensive and time consuming daily commute of your call center counterparts, you can eat lunch in your own kitchen and you don't have to share a communal restroom. Deciding whether the pros outweigh the cons is a personal decision only you can make.
Where to Look for These Jobs
If you decide this sounds like the job for you, start by checking out local employment publications and websites, as employers who hire work at home customer service reps often hire within a specific area. Contact any call centers in your area and inquire about home sourcing positions available. Use reputable job search engines to widen your search online.
An important point to remember is that no legitimate employer will request money from you for materials, fees or job placement assistance. In addition, remember that if it sounds too good to be true, it probably is. While you may expect to earn a few dollars above minimum wage, promises of $50 an hour or thousands of dollars each week are signs of a scam. Research the company prior to providing personal information. If the employer is legit, you are sure to find plenty of information about them online.
Have you worked at home as a CSR? Share your experiences in the Comments section at the end of this article.
Resources and References
Based on interview with experienced work from home CSR.
Images
Call Center CSR: freedigitalphotos.net/graur razvan ionut
Business People With Headphones: freedigitalphotos.net/Ambro
Businesswoman Chained: freedigitalphotos.net/Michal Marcol