Tips for Creating a Professional Portfolio That Gets Results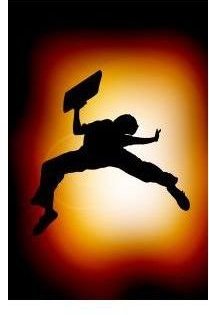 Congratulations! You are about to undertake a process that will not only help you land a coveted position, but will also steer you toward a career that is fulfilling and consistent with your goals. This amazing result will be, in part, due to the career portfolio you create after a period of reflection and document gathering. Check out Why You Should Create a Career Portfolio Right Away for more good reasons to undertake this project.
Before getting started, it may be helpful to understand the goal of creating a professional portfolio. The objective is to allow quick preparation of a targeted, up-to-date career portfolio when you need it – for a job interview, when discussing a possible promotion or when meeting with a potential consulting client. The information gathered will support claims you make about your character, experience and accomplishments.
In order to prepare a portfolio that is tailored for a specific purpose, you must be able to select from an array of documents and artifacts about your professional life…that's where a master file comes in. Both parts of the process – creating and maintaining a master file and preparing a portfolio for a specific purpose – are discussed below.
Gather Everything You Need for a Master File
Often, the hardest part is getting started. You may think that you don't have enough information. Conversely, you may feel that there is just too much information to organize. Both of these concerns are addressed below.
Begin by pulling out anything and everything related to your professional activities…and do not limit this search to traditional jobs. Consider volunteer work, courses taken and professional interactions as well. You never know what might be helpful in the future. Use the following list to get started. And, don't be surprised if you come up with more ideas once you begin the process. Keep a notebook handy to jot down items you think of for retrieval or preparation at a later time.
In addition to standard items like your resume and references, potential items include:
Letters of recommendation
Transcripts, graduation documents
Award certificates
Documents about professional development activities
Items related to self-directed learning activities
Information on computer competencies
Anything related to foreign language skills and travel
Examples of work with proprietary information deleted
Pictures of you providing a presentation
Articles announcing promotions or other activities
Artifacts related to community service and volunteer activities
Favorable evaluations or notes
If your portfolio is light in a particular area, consider asking a key employee to write a reference for you. Prepare your own written summary of projects and accomplishments. Pair a thank you note with a synopsis of the event that led to the note. A personal mission statement or a statement of your career goals is also appropriate.
Once you have a stack of items, organize them. First create categories. Possible groupings include: references, work history, task skills, people skills, learning skills, self-management skills, accomplishments and community service. Alternatively, you can use categories that match your resume with additional categories related to personal characteristics. Basically, use any groupings that make sense to you–there is no standard format.
Next, file the documents. Use traditional file folders. Or, place original documents in clear inserts that are housed in a 3-ring binder (much like you will do for the tailored portfolio discussed next, only you will need a much bigger binder for the master file). Use tabs so you can easily locate and add more documents. You may also want to use a cover sheet to track the contents of each section.
Assemble a Tailored Portfolio
With an organized master file at hand, it will be easy to select items and present a tailored portfolio to a third party. Follow these steps:
Purchase a portfolio binder that will make the best impression possible based upon your budget. A creative professional might select something flashy, such as brightly colored portfolio with a unique clasp. A leather portfolio is usually more appropriate for a business professional.
Identify items to include that are highly relevant. Anticipate questions that might be asked during the job interview. Consider skills referenced in the job posting and presented on your resume. Personal characteristics, such as ability to work under tight deadlines or interact with difficult customers, are often hard to demonstrate–use your portfolio to more clearly show these items.
Decide how to organize documents in the portfolio. Any logical framework will work. However, Frank Satterthwaite and Gary D'Orsi suggest the following format in their book The Career Portfolio Workbook:

Personal characteristics
Experience
Accomplishments
Knowledge
Skills

Copy items from the master file. Never bring originals to an interview that might get lost. To make an impact, copy items in color. Take this opportunity to resize items for the best presentation. For example, if an award certificate is excessively large, you can reduce the size so that the item will fit nicely in the portfolio.
Place items in the binder. Consider placing items in clear plastic inserts so you won't need to punch holes in the documents.
Create tabs so you will be able to quickly turn to the document you need.
Add a cover page and/or a table of contents.
A few more do's and don'ts:
Do turn to the portfolio and reference documents pertinent to the conversation periodically.
Don't make the portfolio the focus of the interview or thrust it into the hands of an interviewer.
Don't leave the portfolio or any individual items behind after the interview. If necessary, reference or include requested information in a follow-up letter to the interview.
Don't share proprietary information. Block out any information that is questionable.
Don't falsify or include any information that is not true.
Do focus your documentation on the most recent five years. However, a longer period may be appropriate when demonstrating that a particular characteristic or skill has been in place for a long time.
Do consider scanning key documents for an electronic portfolio. Take extra care to only provide information that you would like the public to view. Adding information to public portals and social networks, like LinkedIn, will be much easier with a master portfolio in hand.
Every time you take a class, attend a conference or receive a thank you note, update your master file. Be cautious when purging things because you never know when you might need a specific item. The beauty of the process is that you will be ready to tackle any situation with confidence because you have your professional history documented and at your fingertips!
References and Resources
References:
Hansen, Katharine. Tell me about yourself storytelling to get jobs and propel your career. Indianapolis, IN: JIST Works, 2009. Print.
Satterthwaite, Frank, and Gary Orsi. The career portfolio workbook using the newest tool in your job-hunting arsenal to impress employers and land a great job. New York: McGraw-Hill, 2003. Print.
Image Credit: